Country music entertainer Miranda Lambert's Idyllwind collection offers up plenty of combinations and possibilities! View the pieces here!
Country music star Miranda Lambert is ready to leave her mark on closets across the nation! Today (Sept. 12th), marks the full launch of Idyllwind Fueled by Miranda Lambert— a collection of clothing, boots, and accessories inspired by the Texan's fashion sense. The line is now available online and in Boot Barn Stores around United States.
"Idyllwind is a true expression of my style, created for the everyday girl who is also a badass. A brand based on being who you are and being comfortable in your skin and celebrating yourself whatever your size or age. Created around comfortable, affordable, great fitting clothes and boots that I call my trusties," Lambert shares in a statement. "I am very excited to work with the Boot Barn team and continue our amazing journey to building this brand together."
Take a little peek at the collection in motion!
Hear that? It's all of our money being converted into fringe and rhinestones! Here are our four favorite looks…
Sassy Casual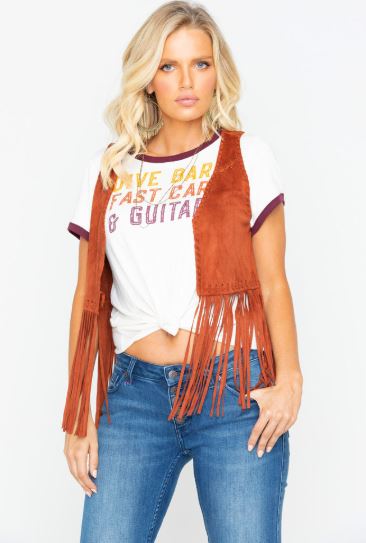 Shop the look:
Just Peachy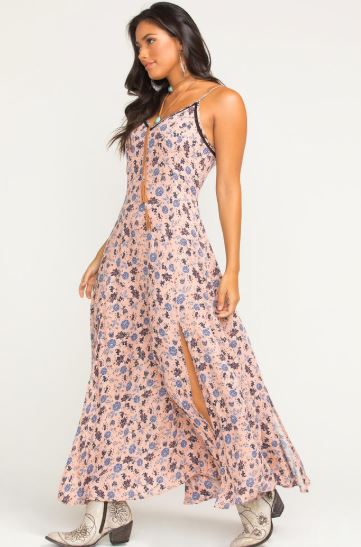 Shop the look:
Vegas Western Booties – Round Toe
Indian Summer Double Suede and Turquoise Necklace
Cool Weather Hotness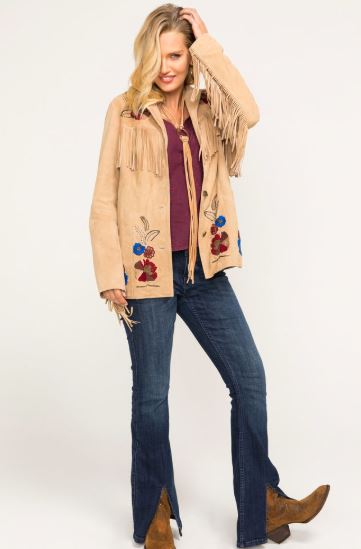 Shop the look:
Two Step Western Booties – Round Toe
A Real Show-Stopper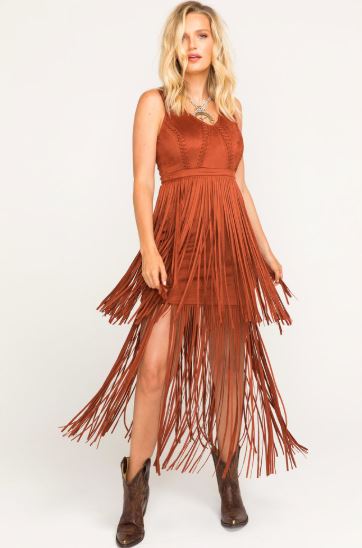 Shop the look:
Wheels Western Booties – Pointed Toe
Rhinestone Cowboy Necklace – Small
View the full collection here and share this news with other Miranda Lambert fans! 
"Keeper of the Flame"
Lyrics 
I'm walking in their footsteps
I'm singing their old songs
Somebody blazed this trail
I'm treadin' on
I'm bent, but I'm not broken
I'm stronger than I feel
I'm made of flesh and bone
Not made of steel
I'm the keeper of the flame
The teller of the story
Keeper of the flame
For the ones that came before me
For the little pilot lights waiting to ignite
Like fireflies in the rain
Keeper of the flame
I've been burned out to ashes
Waiting for a wind
To carry me and start a fire again
Sometimes I'm just a flicker
A candle in your eye
But I swear to God
I'll never let it die
I'm the keeper of the flame
The teller of the story
Keeper of the flame
For the ones that came before me
For the little pilot lights waiting to ignite
Like fireflies in the rain
Keeper of the flame
When I'm drowning
When I'm fighting
When I'm screaming
When I'm hiding
When I'm losing
When I'm winning
I go back to
The beginning
Keeper of the flame
The teller of the story
Keeper of the flame
I'm not doing it for the glory
But for those little pilot lights waiting to ignite
Like fireflies in the rain
Keeper of the flame
I'm the keeper of the flame
Ooh, ooh
I'm the keeper of the flame
Ooh, ooh