You can now get your hands on Miranda Lambert's custom song, inspired by Lambert's partnership with Ram Trucks!
"Roots and Wings," the song Grammy Award-winner Miranda Lambert wrote especially for the Ram Truck brand earlier this year, is available for purchase today!
A shorter version of the "Roots and Wings" song debuted earlier this year in a new Ram Truck brand marketing campaign featuring the Texas native. The campaign included television, print, digital, and social media elements. A 60-second version of the song also played in concert venues during Lambert's Certified Platinum Tour, which wrapped up last month. There was so much fan excitement and interest in the song that Ram and Lambert decided to create a long-form commercial featuring additional verses of the song never heard before.
"I am very inspired by what the Ram brand stands for – being who you are, working hard, staying true to your roots," Lambert stated. "I wanted to write a song that would represent all of those things. 'Roots and Wings' is personal to me about where I come from and where I am going. The guys at Ram really made the lyrics come to life with the imagery and I hope it speaks to people the way it does to me."
The full-length video creatively tells her story through live action video combined with illustrations, animation and vintage styling. The still photos featured in the piece were hand picked from Lambert's personal family photo album.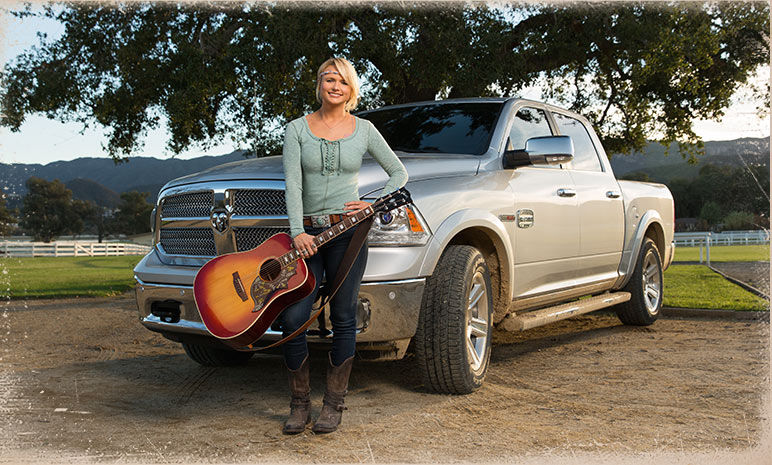 "I've seen so many positive reactions to the song and the partnership with Ram," said Miranda Lambert. "The song is just so special and personal to me, and it is so amazing what the Ram team did to bring it to life, that I want my fans to see it too."
The Miranda Lambert and Ram's strong partnership will continue during Lambert's Roadside Bars and Pink Guitars Tour in the fall where a version of the "Roots and Wings" video will be played during intermission and a silver Roots and Wings-themed Ram 1500 truck will be on display.
Score more Miranda Lambert tidbits and updates here.