Though it took Merle Haggard took a few tries, he finally found the perfect partner. Check out the stories behind Merle Haggard's marriages here!
Country music icon Merle Haggard married five times before deciding his last wife, Theresa Ann Lane, was the perfect one. In fact, he said marrying her was the best decision he made. Learn more about Merle Haggard's marriages below!
Merle Haggard's Marriages
Leona Hobbs: Merle Haggard married Leona Hobbs at the age of 19. They stayed together for eight years and had four children: Dana, Marty, Kelly, and Noel. He wasn't a country star at this point and got into some trouble with the law, but then he started singing in bars and scored his first hit, "Sing a Sad Song."
Bonnie Owens: Two years after Haggard's first hit in 1963, he married Bonnie Owens, who was recently divorced from fellow country singer Buck Owens. She eventually became one of Haggard's backup singers and is said to have helped him become a country superstar. But then he started showing interest in Leona Williams, and he went back and forth between the two women. Owens eventually stopped coming home to him and the couple got divorced in 1978.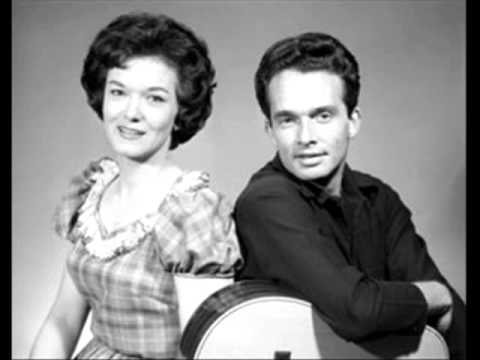 Leona Williams:
 Haggard and Williams got married in October 1978, following his divorce earlier in the year. The couple started touring for their separate shows, but Haggard started a love triangle when his backup singer was also his ex-wife: Bonnie Owens. Haggard joked that he tried to avoid singing his hit "I've Got a Darlin' (for a Wife)" because the audience may get confused about who he was referring to. Owens had been singing with him for most of his 19-year career at the time. Check out this video of Williams and Haggard singing a duet!
Debbie Parret: Haggard married Debbie Parret in 1985. She is credited with co-writing his song "Thank You For Keeping My House," which was on his Chill Factor album. They divorced in 1991.
Theresa Ann Lane: Their love story starts with Lane's mother, who convinced her daughter to see Haggard perform. Though it wasn't love at first sight, it was the beginning of Haggard's final love story. Initially, Lane was going back to Haggard's guitarist Clint Strong's room. However, Merle had eyes for her and asked his guitarist to go to the bus to get a guitar, and when Clint came back, Haggard wouldn't let him back into the room. At the time of their marriage, she was in her 30s and he was in his 50s, so there was a significant age gap. They later had two children, Jenessa and Ben. Haggard was frequently mistaken to be his kid's grandpa instead of their father. His marriage to Theresa was his longest marriage (23 years). Merle passed away on April 6, 2016, his 79th birthday, due to complications from pneumonia.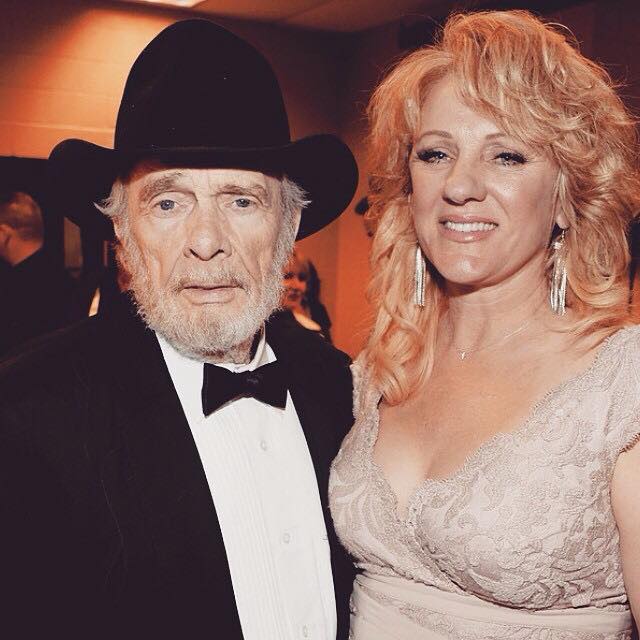 Share this look at Merle Haggard's marriages with other country music fans!