Peggy Rhoads, the daughter of a Wyoming rancher, is the woman behind the legend of Chris LeDoux. LeDoux passed away at the early age of 56 from cancer.
Chris LeDoux was a legendary country music singer-songwriter along with being a rodeo champion. He passed away in 2005 leaving both friends, fans, and family alike stunned and grieving. No one grieved more though than his loving wife Peggy Rhoads. It was reported by the people of the town Kaycee, Wyoming, where LeDoux and Rhoads lived, that "she cried every day" following his passing.
The couple were married on January 4th, 1972 and have 5 children together (Clay, Ned, Will, Cindy, and Beau). Peggy Rhoads signed up to be not only a rodeo man's wife, but also a musician's, which was no easy task.
LeDoux is quoted saying "My wife rodeoed with me. We spent a week by the river in California eating beans and bologna when we first got married. I found the perfect lady for this old cowboy."
Rhoads was a Wyoming rancher's daughter and it seemed to be love at first sight for the young couple, in their early 20s, when they got together.
"It was all magic" LeDoux said. "We were broke but it didn't matter. We were living on love. My wife was, and still is, a great gal. She was able to take the hard times. Everything that we have become and grown together as comes from those experiences we went through in that first and second year" he continued.
Peggy Rhoads kept on being the supportive and loving wife that LeDoux needed to be able to accomplish all the things he would go on to do.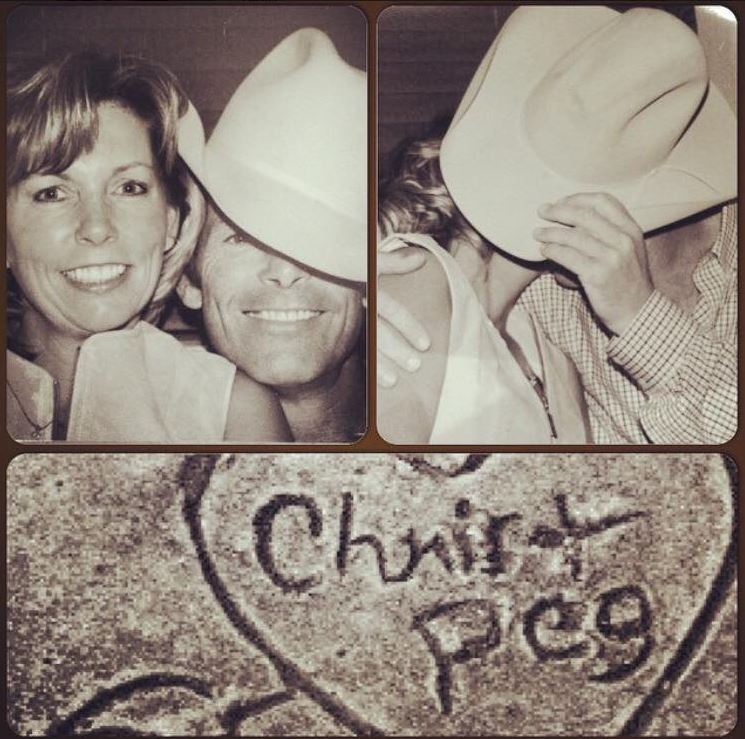 LeDoux's "Wife Behind The Cowboy" song gives us the most intimate look at what Peggy Rhoads was to LeDoux. Listen to the song below!
"Wife Behind The Cowboy" by Chris LeDoux
There's lots of pretty cowgirls but this you may not know
There's a very special kind at every rodeo
Her husband is a cowboy she's his greatest fan
She's the wife behind the cowboy and the cowboys a lucky man
She's hauled water from the crick and got dust all over her clothes
She's been so hot she's thought she'd die and so cold she nearly froze
She's cooked over an open fire slept under the stars above
And you know she'd do it all again just to be with the man she loves
She rides the circuit with her man they go from town to town
She builds up his confidence when the horses buck him down
And she's driven weary miles across an endless land
She's the wife behind the cowboy and the cowboys a lucky man
When he climbs down in the chute and about to start his ride
She cheers more than anyone with a special kind of pride
And when she hears that whistle blow and she sees her cowboy smile
She's glad because he's happy and that makes it all worthwhile
There on the move and seldom home but yet she won't complain
If her cowboy's back is ackin' she'll rub away the pain
Weather things are good or bad right by him she will stand
She's the wife behind the cowboy and the cowboys a lucky man
Oh she's the wife behind the cowboy and the cowboys a lucky man
Share this look back at Chris LeDoux and Peggy Rhoads with other country music fans!