Loretta Lynn's Hurricane Mills estate is said to be extremely haunted and the Lynn family completely backs those claims! More here.
Country music icon Loretta Lynn's sprawling Hurricane Mills, Tennessee estate comes with some interesting 'add-ons'— ghosts and a series of odd occurrences spanning decades. The singer-songwriter's historic 1800s plantation is said to be haunted by the apparitions of long-dead Confederate soldiers, a young woman mourning the loss of her child, and a very peculiar former owner of the estate.
After the star and her family dug into the area's history, they learned a Civil War battle was fought on their land and that nineteen Confederate soldiers are rumored to be buried on the Hurricane Mills grounds. They also discovered the stories of those who had lived in the mansion long before Loretta and her husband Oliver fixed up the place in the 1960s.
Watch Loretta discuss the 'Woman in White' with Ghost Adventures below!
Things are still spooky at #LorettaLynn's! Check out the #QueenofCountry telling her real life #ghoststory on #ghostadventures!#Hurricanemills #Lorettalynnranch #lorettalynns #HauntedTN pic.twitter.com/5xoGjE05B1

— Loretta Lynns Ranch- Campground, Tours, Events (@LL_Ranch) October 29, 2018
In 2003, The Travel Channel created a documentary focused on Loretta Lynn's home and her experiences with the unexplained. Watch the fascinating episode, which also features her son, Ernest, and multiple staff members!
The country music icon's grandson, Anthony Brutto, also has plenty of stories to tell about the estate, including one from his teen years.
"The power happened to go out," Brutto shared with Tennessee's WJHL news outlet. "And as I round the corner to get back into this room, this chandelier is the only light in the house that was on. Now what's strange about that is this whole room is on the same breaker. So there's no possibility this chandelier would be on with all the other lights off."
Don't their recollections just give you chills? Visitors can tour the Hurricane Mills mansion, but aren't allowed to go upstairs. Interestingly enough, Lynn's song "This Haunted House" is not at all about her famously eerie residence. The Kentucky native wrote the tune as a tribute her friend and fellow country artist, Patsy Cline, who died the previous year in a tragic plane crash. Listen to the track below!
"This Haunted House" Lyrics 
I watched you leave that's how I know you're gone
But this heart of mine keeps telling me I'm wrong
I see your face before me every night
In this haunted house when I turn off the light
Sometimes I hear you walk across the floor
And my arms reach out to hold you like before
I live for all the things we used to do
In this haunted house I filled with love for you
This haunted house I'm livin' in is killing me
And the ghost of your love won't set me free
Each morning finds me crying and alone
In this haunted house we used to call our home
Each morning finds me crying and alone
In this haunted house we used to call our home
Nowadays, the icon's ranch is a huge tourist draw and the plantation is open for tours. Learn more here.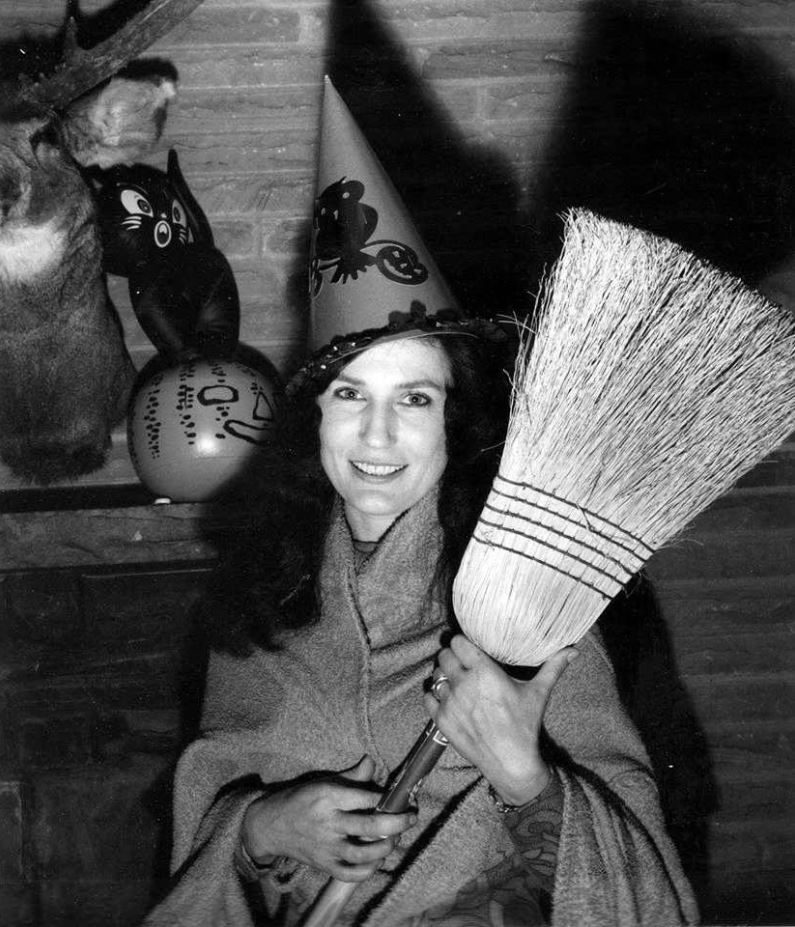 Share this interesting tidbit about Loretta Lynn's Hurricane Mills estate with other country music fans!