Country music artist Lee Brice is the father of three children and is totally wrapped around his latest daughter's little finger! Meet Trulee...
Lee Brice's Daughter is growing up fast.  A daughter holds a special place in a father's heart— especially when she's the youngest and only little girl! Lee Brice and wife Sara Reeveley Brice welcomed their sweet daughter, Trulee Nanette, into the world on June 2, 2016.
Trulee has two older brothers, fourteen-year-old Takoda (born August 25, 2008) and nine-year-old Ryker Mobley (born December 4, 2013). At this point, Lee can handle all things 'boy'— from non-stop wrestling to toy trucks, he has it down! That is why he was nervous about welcoming a little girl to the family!
Lee's Family 2023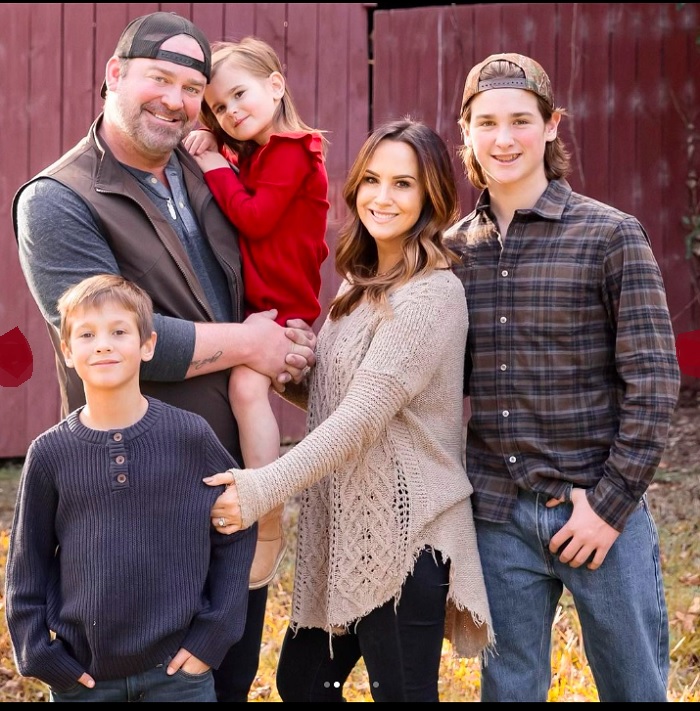 Lee Brice's Family 2022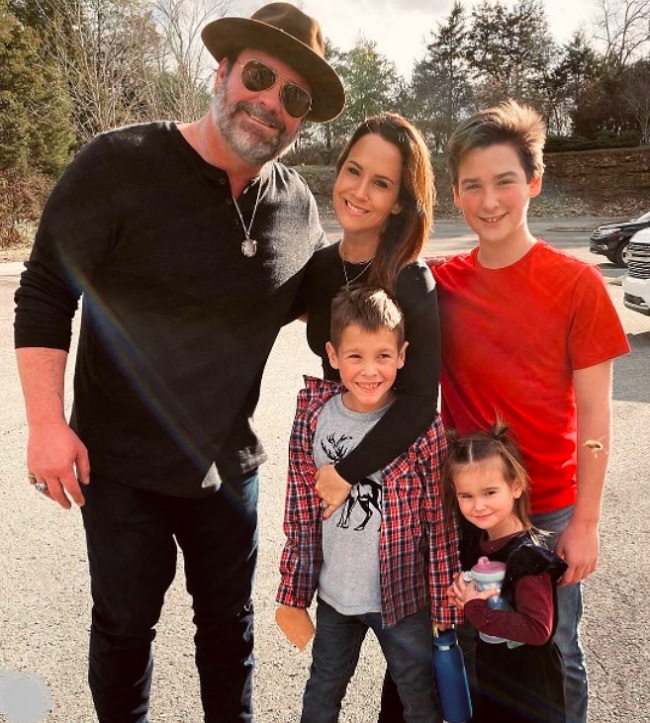 "I had two boys, and I thought, 'I've got this down,' and we found out we were having a girl and it just scared me to death," Lee told 
People.
 "I don't know nothing about girls. I think God was like, 'Lee, you're really, really busy right now, so I am going to give you an angel baby.' "
Trulee has made the transition for Lee as easy as one, two, three!
"I mean, this baby smiles. She sleeps and she wakes up. She poops. And if she whines at all, it's because you missed a feeding time, and that is it," Lee began. "As soon as you stick a bottle in her mouth, she's back to smiling again. So we are really blessed."
The country star is totally smitten with his little girl! "These arms have never held anything more precious. God is so good," Lee shared in a heartfelt Instagram post starring his newborn daughter.
Mom, Sara, could not be more excited to have a little girl in the family and has features Trulee in her social media posts quite frequently. From having Trulee by her side as she's working out to pictures of the three Brice kids to just little baby smiles, Sara shares all the cuteness!
Brice's emotional track "The Best Part of Me" was inspired by his love for his little girl. Enjoy the official music video below.
Lee Brice The Best Part of Me Music Video
"The Best Part of Me" Lyrics
There's plenty 'bout me that I don't like
Most mistakes I've made, I made them twice
Sometimes I don't live out the words I say
And I just can't stay out my own way
But my good intentions overflow
Way down deep inside my bones
Though my head's been known to give me hell
This heart of mine is just something else, yeah
But the best part of me, part of me is you
Is you, is you
Yeah, the best part of me, part of me is you
Is you
I got my old man's baby blues
And his daddy's taste for whiskey too
My brother's love for rock 'n' roll
And my momma's southern gospel soul
But the best part of me, part of me
Is you, is you
Yeah, the best part of me, part of me
Is you
Something takes over me
Every moment you hold my hand
Hearts beating time
As the starts all align and I understand
That the best part of me, the best part of me, oh
Yeah the best part of me, part of me
Is you, oh
The best part of me, part of me
Is you
Oh, is you, ooh
We are so happy for the Brice family! Share this update with other fans of the star!