Enjoy watching Jon Pardi's Wife to be Summer Duncan in this video update about the couple's relationship journey and soon to be marriage. . .
Jon Pardi's wife to be was introduced by his mother (Shellie Harrington) and the couple has not looked back ever since.  They had planned their wedding in Montana for May of 2020 and had to re-schedule the wedding due to the Covid-19 Pandemic.  The couple met in 2017 and dated for 2 years before becoming engaged.  Jon's mother arranged for Summer and a friend to attend Jon's show in Denver, Colorado performing at the Grizzly Rose.  Watch the video about the couple's relationship journey and see more details about the couple below.
Jon Pardi's Wife to Be (Video)
Click the "play" button to watch the relationship journey of Jon Pardi and Summer Fawn Duncan…
Summer made her big debut as Jon Pardi's girlfriend when she attended the 2017 Country Music Awards, where Jon won the prestigious award for New Artist of the Year.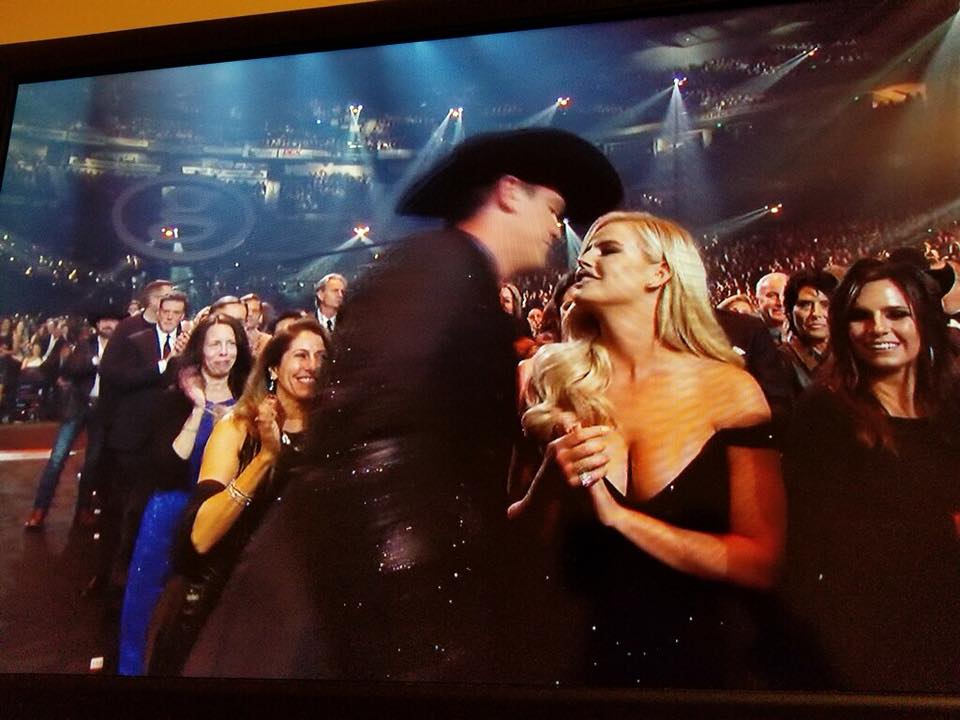 Jon Pardi and Summer Duncan's engagement
Country music star Jon Pardi had a few crazy weeks in 2019— his Heartache Medication album dropped on September 27th and he popped the big question to his lady love of two years! Jon Pardi's girlfriend, Summer Duncan, accepted his proposal during the California native's Ryman Auditorium show on Wednesday night (10/2/2019). This romantic moment earned an ovation from the Nashville audience.  Dierks Bentley captured the proposal and shared the following message, "My man! @jonpardipics crushing the @theryman stage and crushing life… so proud of you pal. Killer show with my all time fav encore. Congrats to you and @summerfawn_duncan 💍 🍻"
Jon Pardi's girlfriend became his fiancee on October 2, 2019 as she accepted his proposal at the Ryman Auditorium in Nashville, Tennessee.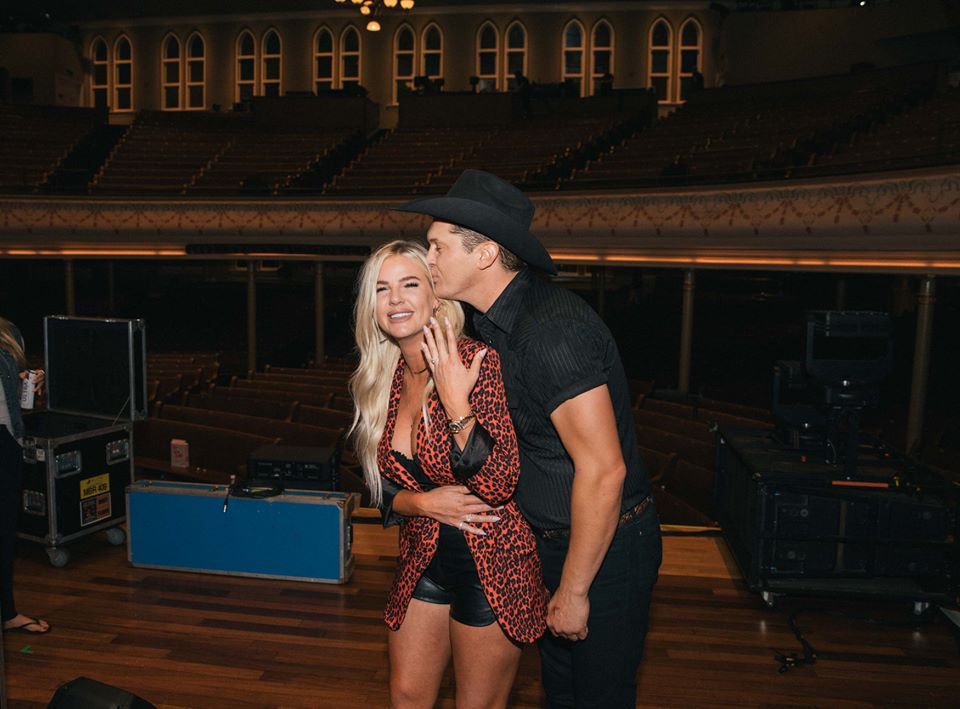 Pardi explained to the concertgoers that the Ryman Auditorium was one of his and Duncan's very first date spots.  In an interview, Jon stated, ""
Life with Summer is awesome… When it comes to singing about losing her, it's a big no for me. I definitely want to make her happy.  I've had my fair share of crazy girlfriends,  So it's nice to be in a totally sustainable relationship… I mean, I still do dumb [things], I'm a guy, but for the most part, I've got to pat myself on the back. I've been a good boyfriend and it's nice to really work to make somebody feel loved and feel happy… she's worth it
."
Here is a close-up of the engagement ring: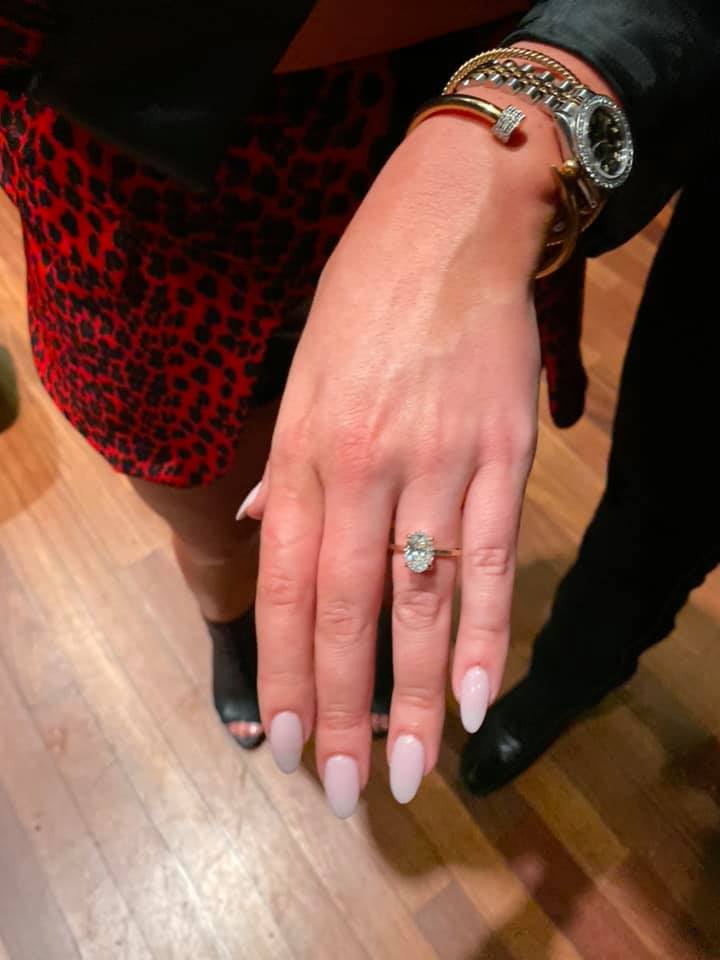 The couple wished fans a happy 4th of July 2020 with this post.  They should have been married back in May and are still waiting to re-schedule the wedding.
Below are some additional quick facts about the couple.
Jon Pardi Quick Facts
How Tall is Jon Pardi?  Jon is 6'3″ tall.
How Old is Jon Pardi?  Jon is 34 years old and was born May 20, 1985.
His fiancee, Summer is a professional hair stylist and she cuts Jon's hair.
Where did Jon grow up?  Jon was raised in Dixon, California and he attended and graduated from Dixon High School in 2003.  He moved to Nashville, Tennessee to pursue his country music career..
Summer Duncan Quick Facts
How tall is Summer Duncan?  Summer is 5'8″ tall.
How old is Summer Duncan?  Summer Fawn Duncan is 30 years old and we have not found her exact birthday published anywhere.
What does Summer do for work?  Summer Duncan is a hairdresser and was a co-owner of the Tangled salon and spa in Fresno, CA.  She's also the daughter of Larry and Sharon Duncan of Clovis. Larry Duncan is the chief executive officer and chairman of Duncan Enterprises.   Both Summer and her brother Hawk has also worked for the Family business.
How did Summer meet Jon Pardi?  Summer was a friend of Pardi's mother who was certain the two would hit it off. Duncan traveled to Denver to meet Pardi and watch a performance and the rest is history.  The couple went on to date for two years and then became engaged and will marry after the Covid-19 crisis ends.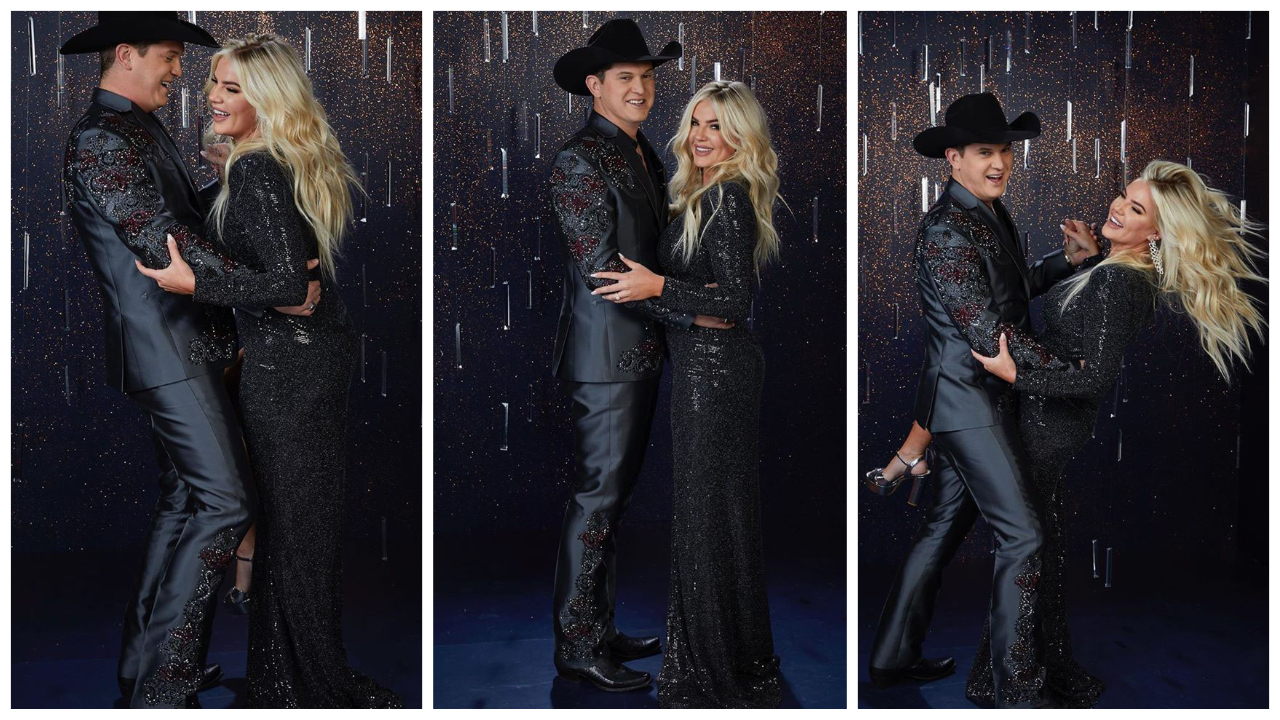 Remember to "share" this update with other Country Music fans.