Jason Aldean's wife Brittany Kerr first got national attention on reality TV.
The Brittany Kerr American Idol Audition showed her talents as she gains 2 of 3 votes to move on in the competition.
Jason Aldean's Wife (Brittany Kerr) Passes her Audition
Prior to meeting Aldean, Kerr auditioned for American Idol's eleventh season in 2012. Obviously Steven Tyler and Randy Jackson were smitten with the beautiful former NBA dancer before she even hit her notes. Not surprisingly, Kerr's American Idol debut crashed a couple of websites as viewers searched for more images of the curvy blonde.
Brittany Kerr American Idol Audition Video
Brittany Kerr American Idol Voting Results
Despite a "No" vote from Jennifer Lopez, the future Mrs. Aldean advanced to the Hollywood round only to be knocked out before the contestants started performing in front of a live audience. Of the 301 hopefuls who made it to Hollywood, only 98 singers advanced beyond that point.
As a reminder of history, Jason Aldean's first marriage to Jessica Ussery imploded after Aldean admitted to acting inappropriately with former American Idol contestant Brittany Kerr. The pair were caught on-camera getting flirty at a bar on the Sunset Strip in West Hollywood. After the embarrassing news broke, the country music standout filed for divorce from Jessica on April 26, 2013 citing irreconcilable differences after 11 years of marriage.
Jason and Brittany have now celebrated their third wedding anniversary.  The couple welcomed a baby boy (Memphis) and a baby girl to their growing family.  After announcing their pregnancy news on July 10th, country music superstar Jason Aldean and wife Brittany have revealed their second baby's gender via a baseball-themed gender reveal! Jason's daughters from his first marriage to Jessica Ussery, 10-year-old Kendyl and 15-year-old Keeley, helped out by swinging at balls that released a cloud of pink dust once hit.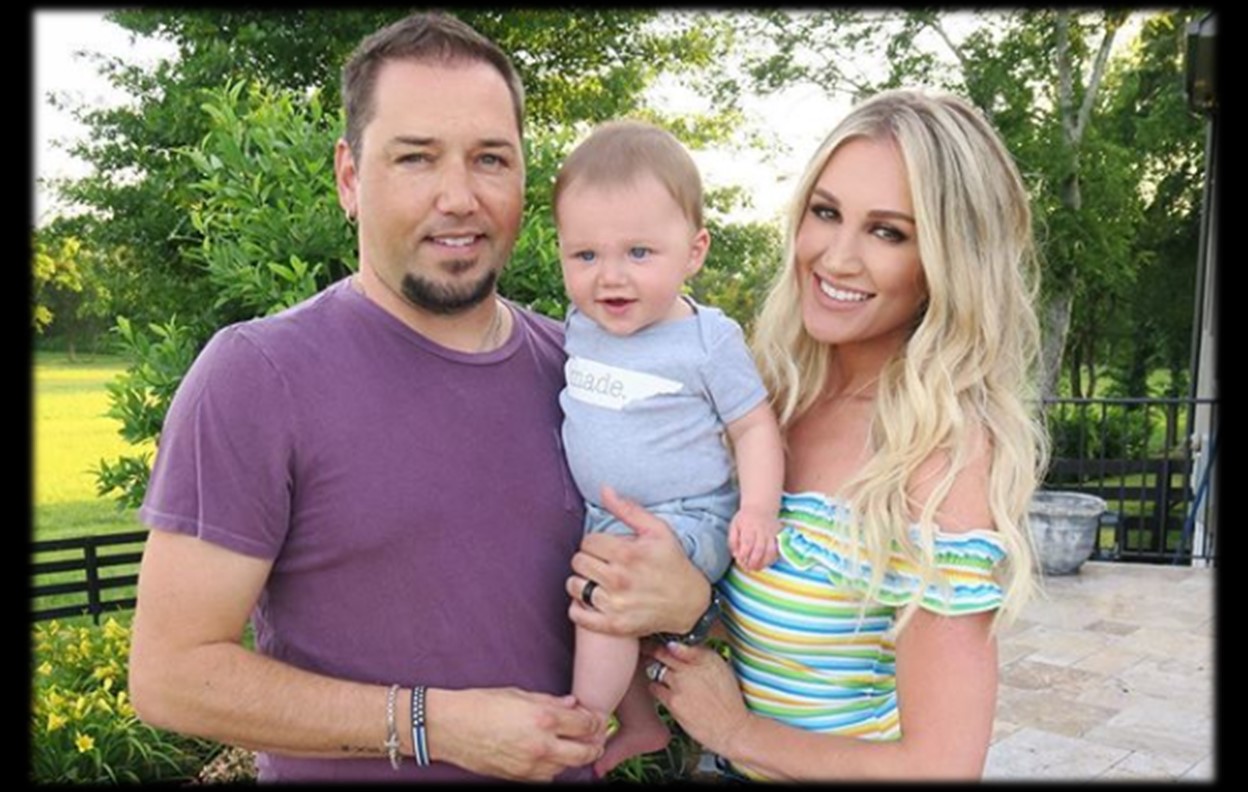 Navy Rome joined the growing Aldean family this year.
Remember to "share" this with other Country Music fans,