Country music artist Jake Owen and former wife Lacey Buchanan's daughter Olive Pearl isn't afraid to try new things! Get to know her here!
Country music star Jake Owen and his ex-wife Lacey Buchanan welcomed their only child together, daughter Olive Pearl Owen, into the world on November 22, 2012. The couple made their divorce public in August 2015 after three years of marriage when Pearl was just under three-years-old.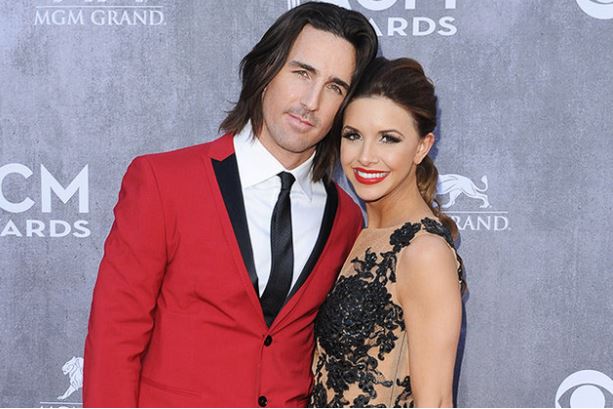 Although Pearl's parents are no longer married, they work well together and have done an amazing job co-parenting. The little one splits her time between her mother's home in Florida and Jake's place in Tennessee.
Besides her parents, Pearl also has a new stepfather! Lacey married David Auston in July.
No matter where she is, Pearl is surrounded by love. Let's take a look at some of the brunette cutie's best recent moments below!
Checking Out The Masters with Dad
Hitching A Ride to the Baseball Stadium
Taking Up Golf
Painting Coconuts on the Beach
Singing Just Like Dad
Just Being a Beach Hippie
Kayaking in Canada with Mom
Time for Some Fishing
Learning How to Ride a Bike
Olive Pearl is the perfect blend of both her parents— in looks and in personality! It's so much fun watching this little girl grow up.
Share this update with other Jake Owen fans and catch him on USA Network's Real Country reality competition series— which set to debut on Tuesday, November 13th. The country music star's upcoming tour dates are also listed below. 
Jake Owen 2018/ 2019 Tour Schedule 
NOV 01
Estero, FL
Germain Arena
11000 Everblades Parkway
NOV 02
Ocoee, FL
Bill Breeze Park
150 N Lakeshore Dr
NOV 03
Pensacola, FL
Pensacola Bay Center
201 E Gregory St
DEC 08
Vero Beach, FL
Indian River County Fairgrounds
7955 58th Ave
JAN 31
Scottsdale, AZ
The Birds Nest
82nd Street and Bell Road
JUN 21
North Platte, NE
Wild West Arena
2400 N Buffalo Bill Ave
JUL 19
Eau Claire, WI
Country Jam
3443 Crescent Ave
AUG 01
Detroit Lakes, MN
WE Fest
25526 Co Hwy 22