Country music artist Jake Owen and former wife Lacey Buchanan's daughter Olive Pearl Owen isn't afraid to try new things! Get to know her here!
Country music star Jake Owen and his ex-wife Lacey Buchanan welcomed their only child together, daughter Olive Pearl Owen, into the world on November 22, 2012. The couple made their divorce public in August 2015 after three years of marriage when Pearl was just under three-years-old.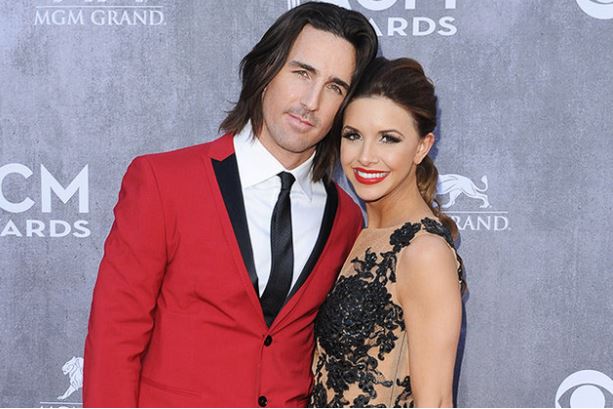 Although Pearl's parents are no longer married, they work well together and have done an amazing job co-parenting. The little one splits her time between her mother's home in Florida and Jake's place in Tennessee.
Besides her parents, Pearl also has a new stepfather and half-sister! Lacey married David Auston in July and they welcomed daughter, Elenora, into the world on February 12th!
Pearl recently became a big sister again! Jake and girlfriend Erica Hartlein welcomed their daughter, Paris Hartley Owen, into the world on April 29th!
No matter where she is, Pearl is surrounded by love. Let's take a look at some of the brunette cutie's best recent moments below!
Hanging Out with Dad
Getting Crafty
Pearl Learning How to Horseback Ride
Big Sister Duty with Elenora 
Golf Cart Break
Olive Pearl Owen is the perfect blend of both her parents— in looks and in personality! It's so much fun watching this little girl grow up. Share this update with other Jake Owen fans and be sure to catch him out on the road! 
Jake Owen 2019 Tour Schedule
Jun 27, 2019
Innsbrook After Hours
Glen Allen, VA
Jun 28, 2019
Seneca Allegany Resort
Salamanca, NY
Jun 29, 2019
Mount Airy Casino
Mount Pocono, PA
Jul 4, 2019
Freedom Over Texas
Houston, TX
Jul 6, 2019
Downstream Casino Resort
Quapaw, OK
Jul 12, 2019
Country Thunder, SK
Craven, SK, Canada
Jul 13, 2019
ND Country Fest
New Salem, ND
Jul 18, 2019
Country Thunder WI
Twin Lakes, WI
Jul 19, 2019
Country Jam
Eau Claire, WI
Jul 22, 2019
Elkhart County 4-H Fair
Goshen, IN
Jul 27, 2019
Fraze Pavilion
Kettering, OH
Jul 31, 2019
Medina County Fair
Medina, OH
Aug 1, 2019
Mississippi Valley Fairgrounds
Davenport, IA
Aug 2, 2019
WE Fest
Detroit Lakes, MN
Aug 9, 2019
Sikeston Jaycee Bootheel Rodeo
Sikeston, MO
Aug 10, 2019
Hard Rock Hotel & Casino
Biloxi, MS
Aug 17, 2019
Prairie Winds Park
Calgary, AB, Canada
Sep 13, 2019
Delaware State Fair
Harrington, DE
Sep 15, 2019
Hometown Rising Music Festival
Louisville, KY
Sep 21, 2019
Ocean Casino Resort
Atlantic City, NJ
Sep 26, 2019
Safeway Open
Napa, CA
Oct 19, 2019
Tampa Pig Jig
Tampa, FL
Oct 27, 2019
Mohegan Sun Arena
Uncasville, CT