Tim McGraw and Faith Hill's Oldest Daughter (Gracie McGraw) is now 24 years old and recently moved to New York city to pursue an acting career on Broadway .....
Tim McGraw and Faith Hill's Oldest Daughter (Gracie) was living in California and wants  to be an actress.  In December of 2021, Gracie announced that she is moving to New York city stating, "Our trusty steed. Broadway here I come!!!".
Gracie head to NYC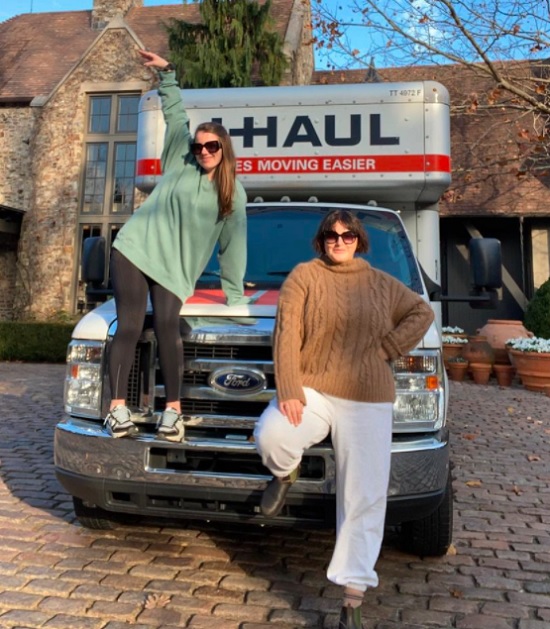 Country music power couple 
Tim McGraw
 and 
Faith Hill
 are the proud parents of three daughters: Gracie McGraw, 
Maggie McGraw
, and 
Audrey McGraw
. Gracie McGraw, the oldest, turned 24-years-old on May 5, 2021 and mostly grew up in Nashville, Tennessee.   She relocated to Los Angeles in order to pursue an acting career and decided to move to NYC to pursue a role on Broadway at the end of 2021.   Watch the video to discover more about Gracie McGraw and see more details below.
Tim McGraw and Faith Hill's Oldest Daughter (Gracie Video)
Tim McGraw and Faith Hill's oldest daughter has shown interest in both singing and acting.  While all three of their daughters have great singing voices, only Gracie and Maggie have shown the most interest in performing publicly. In 2015, Gracie joined her dad on stage at the Bridgestone Arena in Nashville where they performed "Here Tonight." Gracie is hardly a newbie to the spotlight, at 18-years-old she fronted an all-female alt-rock group called Tingo. The group performed publicly and cut some songs between college semesters, but are no longer creating music together.
"It's kind of wild that Nashville has been my home base for my whole life, but it never really felt like home to me," Gracie shared in a lengthy Instagram post late last year. "Tomorrow, I start my journey to the big LA baby!!!"
We will have to wait and see what's in store for Gracie McGraw! As for what Tim and Faith hope for their three daughters, that can be found within the lyrics of their song "Speak To A Girl."  Interestingly enough, Maggie joined a rock group as lead singer  (Sister Supply) at Stanford during her undergrad years and Tim and Faith attended many of her shows.  Maggie will be headed back to Stanford in the fall of 2020 to pursue her masters degree.  Tim and Faith have done a great job raising all three of their daughters.
"You want some affirmation. You want some understanding. You want some equality, all those things you want your daughters to take with them when they go out into the world and expect not only from…their partner in life, but from their business associates. You want them to set a high bar for what they expect from those people and how they expect to be treated," McGraw shared in a prior interview.
Remember to "share" Tim McGraw and Faith Hill's Oldest Daughter (Gracie's) video with other fans of the McGraws.