Enjoy getting to know Bubba Strait in this video update . . .
George Strait's son, Bubba Strait, has followed in his father's foot steps when it comes to songwriting, steer roping, marriage and kids.  Watch the video to learn about Bubba Strait, his wife, kids and see more details and pictures below.
Get to Know Bubba Strait Video
Bubba Strait Bio
George Harvey Strait Jr. aka "Bubba" (born May 14, 1981) is the second child of George Strait and Norma Strait. While in college at Texas A&M, Bubba began his competitive rodeo career. After graduating, he became a Professional Rodeo Cowboys Association (PRCA) team roper. Team roping is a passion shared by Bubba and his father. "It's the greatest feeling in the world to watch my son win a roping, or even to just watch him compete", states George Strait in a 2004 interview with The Team Roping Journal.  He adds, "Bubba and I have been fortunate to win a couple of buckles together, and that, my friends, is the ultimate." Team roping isn't the only passion these two share. Bubba is now 38 years old and has also shown talent as a songwriter.  Bubba's name aliases include:  George Bubba Strait Jr., George Strait Jr.,
Bubba Strait Roping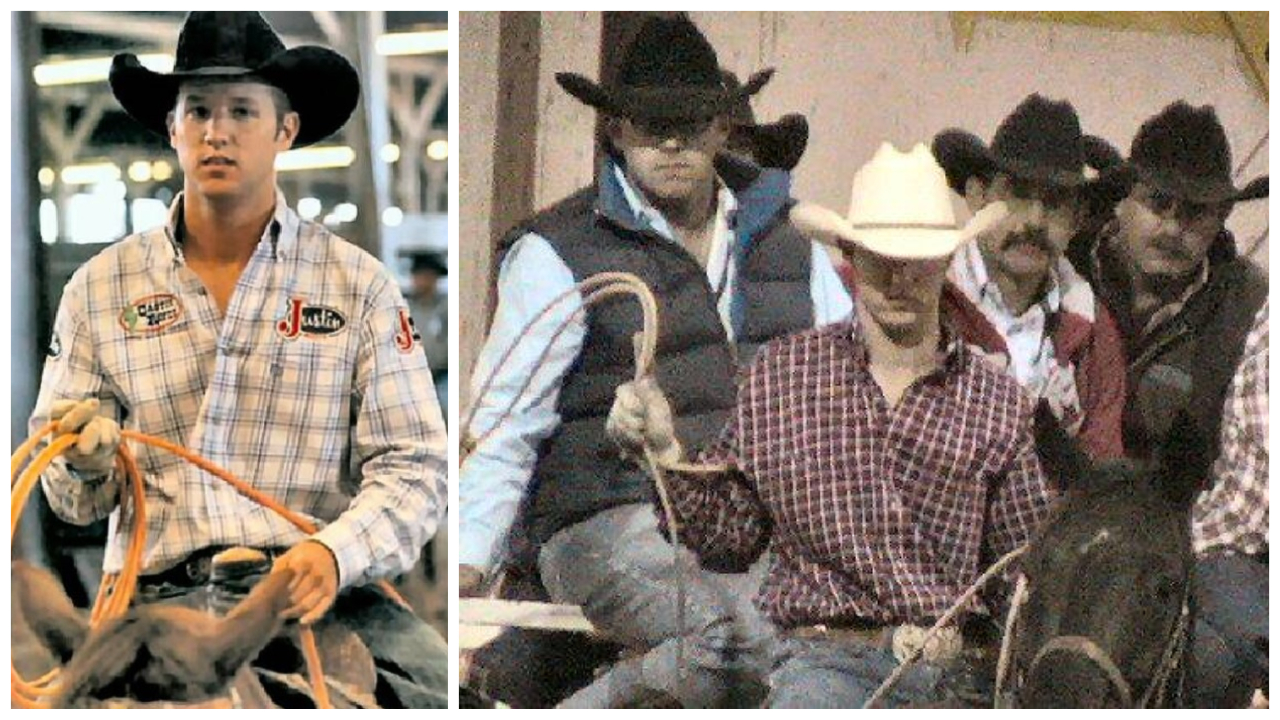 Bubba Strait Wedding and Bubba Strait's Kids
Bubba and Tamara Shipman have been married for over 9 years.  Bubba and Tamara Strait make their home in Texas hill country with their young children Jilliann Louise Strait and George Harvey Strait III aka "Harvey." Tamara is a successful realtor who is dedicated to organizations such as the Methodist Hospital's Children's Center, Wish For Our Heroes, and David Feherty's Troops First Foundation.
George Strait's grand kids
The Strait family still owns the family ranch where George grew up near Pearsall, Texas.  They also spend quality time on their ranch near Cotulla, located in between San Antonio and Laredo. In February 2012, the Straits became proud grandparents, George Strait, Jr., and his wife, Tamara, welcomed their first child, George Harvey Strait III. Their grandson is known as Harvey, but is also called "Bubba" like his father.  The couple welcomed a daughter, Jilliann Louise Strait, on Sept. 10, 2016 providing George and Norma with a 2nd grandchild.  Harvey is now 8 years old and Jilliann Louise Strait is over 3 years old.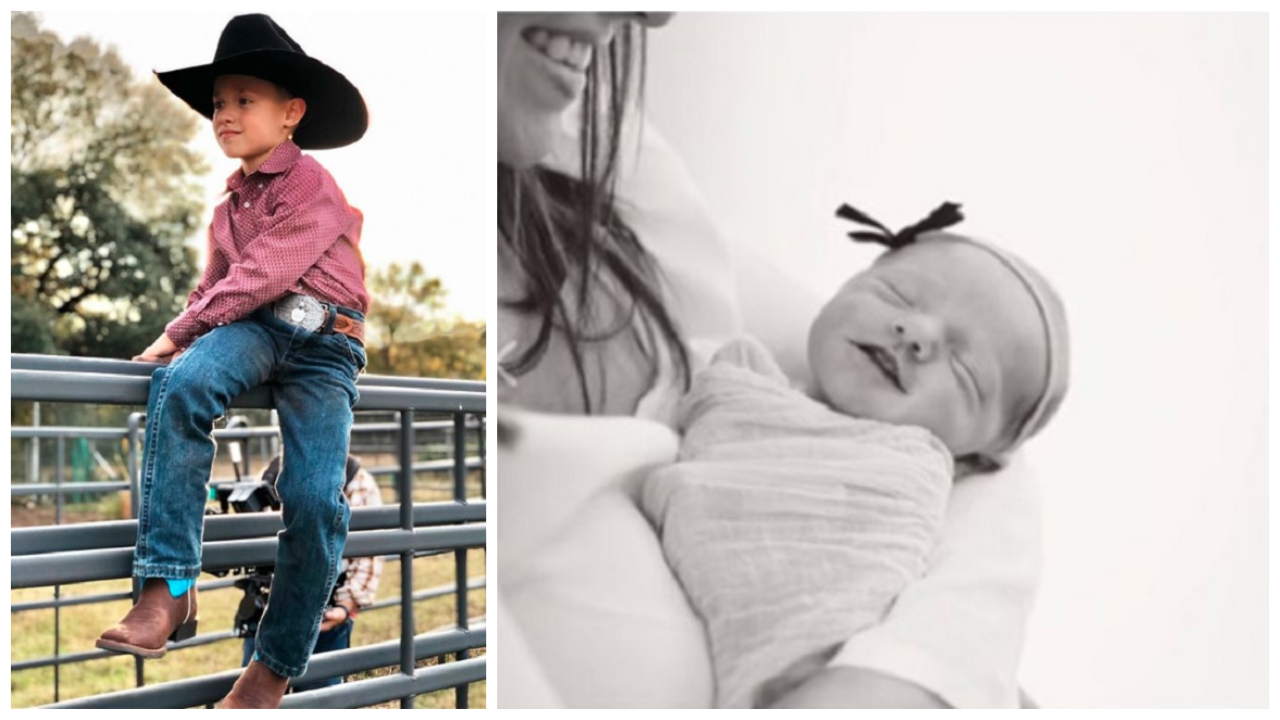 Bubba Strait Songwriter
On August 11th, 2009, George Strait released his 38th album (26th studio album), Twang. The album was Strait's fifth to debut at No. 1 on the Billboard 200. It also marked the first time since 1982 that the "King of Country" had songwriting credits on a record, including the first single, "Living for the Night," co-written with the legendary Dean Dillon and George's son. Bubba Strait co-wrote three songs and solo wrote "Arkansas Dave" for the album.
In a 2009 interview with Cowboys and Indians, Bubba shared the following about writing with his dad, "It's awesome!  We like all the same stuff, so we seem to agree on music too, for the most part." When asked about what inspired him to write about Arkansas Dave, he states, "I love stories about outlaws and gunslingers, and I always thought it would be cool to write an outlaw song." He's song is loosely based on real life outlaw, Arkansas Dave Rudabaugh. Tony Brown, Strait's producer since his 1981 said in publicity materials: "That one sounds like a Johnny Cash song to me. I had George's harmony singer, Marty Slayton, listen to how June Carter would harmonize with Cash to get more of that flavor. She nailed it, and it helps make the song sound unlike anything George has ever cut."
Bubba Strait Singing with George Strait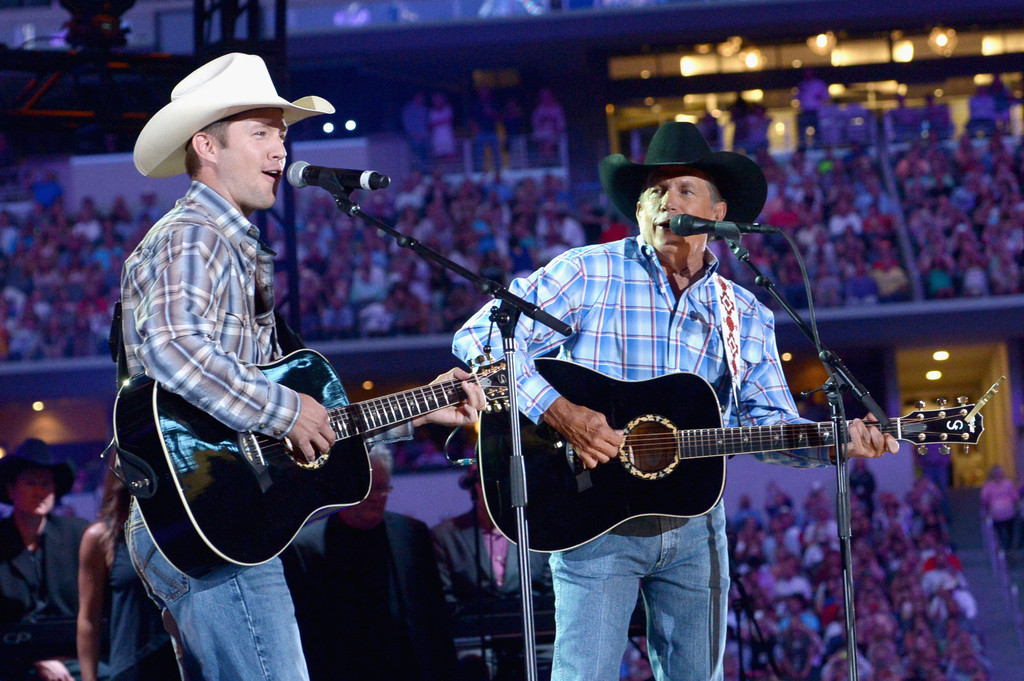 Norma Strait is now 65 years old (born in 1954) and George Strait is 67 years old (born May 18, 1952). The couple is still going strong and we look forward to seeing Bubba and the two grand kids continue to grow up.