Country music superstar George Strait's cousin is one of the wealthiest people in the world. Check out the clues and take a guess...
Did you know that George Strait's cousin is WAY wealthier than the very successful 'King of Country?' George's kin also attended Princeton and founded a very familiar online shopping retailer in 1994…
Any guesses? While you think, enjoy George Strait's official "Troubadour" music video! Scroll down for the surprising answer…
If you guessed Amazon founder Jeff Bezos, then you are 100 percent correct! The entrepreneur was born in Albuquerque, New Mexico, to Jacklyn Gise Jorgensen and Ted Jorgensen. After Jeff's parents divorced, Jacklyn married Miguel Bezos the family moved to Houston, Texas. Miguel adopted Jeff and his surname was changed to Bezos.
So how are 68-year-old George Strait and 56-year-old Jeff Bezos linked within their family tree? Well, Jeff's maternal grandmother is Mattie Louise Gise (maiden name Strait). In his youth, Bezos spent plenty of time assisting his maternal grandfather Lawrence Preston Gise on the family's expansive ranch in Cotulla, Texas.
George Strait's Cousin, Jeff Bezos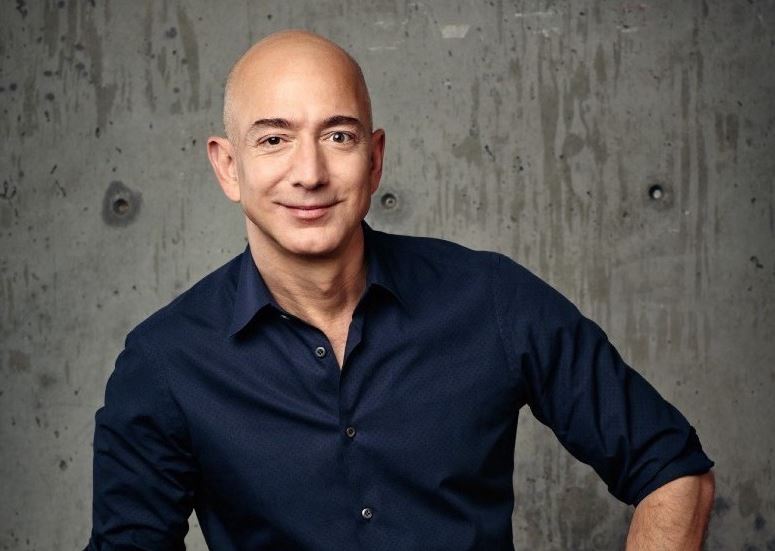 Fast forward to present day and Jeff Bezos is now worth about $185.2 billion dollars, making him the richest individual in the world. While Jeff is a well-known technology entrepreneur, investor, and philanthropist— George Strait has certainly earned his own status as a legend.
The Texan currently holds the record for most number one albums and singles, gold albums, platinum albums, and multi-platinum in the history of country music. Strait is also the only artist in all musical genres to have a top ten hit every year for three decades. Overall, the 'King' has sold over 100 million albums during his career. According to the RIAA, the star is the 12th best-selling recording artist in the United States.
Although they share common ancestors, neither men have publicly commented on their surprising family ties. Imagine the level of that family reunion if it ever occurs!
Share this bit of mind-blowing country music trivia with other George Strait fans!