Country musician Dwight Yoakam has had a successful career over 30 years, but here are some things about him that you may not know!
Kentucky-born country singer Dwight Yoakam began his career in 1977 and has continued to find immense success as both a musician and an actor. Earning two Grammy Awards and a star on the Hollywood Walk of Fame, Yoakam has reached a level of stardom that many only dream about.
Expand your country music knowledge and enjoy this collection of ten Dwight Yoakam facts!
His best subject in school was history, he also studied history at Ohio State University.  His worst subject was math.
In his high school marching band, he played the drums.
He is a vegetarian and has also cut sugar out of his diet.
In May of 2008, he broke The Tonight Show record number of musical guest appearances. It was his 24th time on the show!
He created his own food line called "Dwight Yoakam's Bakersfield Biscuit Brand." In the video below, he briefly mentions one of his albums and then talks about his line of food products.
He is named after President Dwight D. Eisenhower.
Gibson Guitars created a line of signature Dwight Yoakam acoustic guitars called the Y2K. Only a limited amount were manufactured.
His cover of Queen's "Crazy Little Thing Called Love" was intended to just be in a TV commercial for Gap's blue jeans, but it ended up being released as a single because of high demand.
His first #1 single was "Streets of Bakersfield," a duet with country musician Buck Owens.
He bought his cowboy hat (that he wears almost all the time) in 1979 for under $50.
Many folks ask "Who is Dwight Yoakam's wife?" The star has never been married and chooses to focus more on his career. Dwight Yoakam's current girlfriend is Emily Joyce and they have been dating since 2013.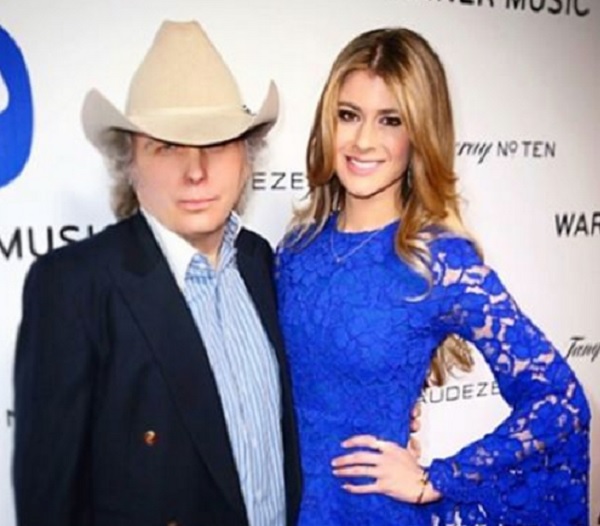 12.  Dwight Yoakam has two siblings— brother Ronald Yoakam and sister Kimberly Yoakam.
Be sure to share this closer look at this artist with other fans of country music!