The country music star has had a number of high-profile relationships, but who is Dwight Yoakam's wife? Find out here...
Looking for information on Dwight Yoakam's wife? Well, you will have to wait and see what the future holds as the popular country music star has never been married and chooses to focus more on his career.
Dwight Yoakam Wife to Be?
Dwight Yoakam's current girlfriend is Emily Joyce and they have been dating since December 2013. Is Emily Joyce destined to become Dwight Yoakam's wife? We'll have to see if the icon opts to settle down for good.
Dwight and Emily at the 2016 Grammy Awards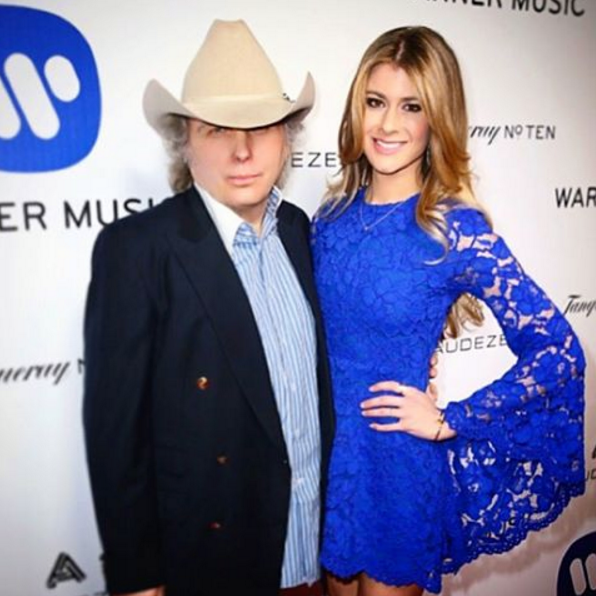 The 62-year-old Kentucky-born country singer started his career in 1977 and found great success as both a musician and an actor. Dwight has earned two Grammy Awards and earned a star on the famous Hollywood Walk of Fame. His busy career and tour schedule could be the main reasons why he's never gotten hitched.
Dwight's past relationships have reportedly included:
Sharon Stone (1992)
Karen Duffy (1993 – 1994)
Bridget Fonda (1999 to April 2002)
Wynonna Judd (reportedly dated for brief time)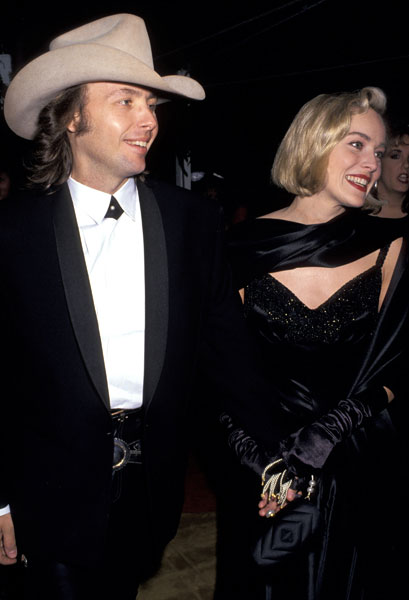 Be sure to catch this cowboy Casanova out on the road!
Dwight Yoakam's 2019 Tour Schedule
FEB 15 ARENA THEATRE HOUSTON, TX
FEB 16 BILLY BOB'S TEXAS FT WORTH, TX
FEB 17 THE THEATRE AT VERIZON ARENA NORTH LITTLE ROCK, AR
FEB 21 SANGAMON AUDITORIUM SPRINGFIELD, IL
FEB 22 FIREKEEPERS CASINO BATTLE CREEK, MI
FEB 23 CAPITOL THEATRE WHEELING, WV
FEB 24 THE CLAY CENTER CHARLESTON, WV
MAR 08 RIVER CENTER COLUMBUS, GA
MAR 09 HARRAH'S CHEROKEE RESORT EVENT CENTER CHEROKEE, NC
MAR 10 HARVESTER PERFORMANCE CENTER ROCKY MOUNT, VA
MAR 22 HOBART ARENA TROY, OH
MAR 23 HOLLYWOOD CASINO AT CHARLES TOWN RACES CHARLES TOWN, WV
MAR 27 RYMAN AUDITORIUM FOR LIVE AT THE RYMAN: A CONCERT CELEBRATING THE FILM BY KEN BURNS NASHVILLE, TN
MAR 30 WASHINGTON PAVILLION SIOUX FALLS, SD
MAY 09 TURLOCK COMMUNITY THEATRE TURLOCK, CA
MAY 17 WHITEWATER AMPHITHEATER NEW BRAUNFELS, TX
MAY 23 HARRAH'S COUNCIL BLUFFS HOTEL & CASINO COUNCIL BLUFFS, IA
JUN 15 LOS ANGELES COUNTY ARBORETUM AND BOTANIC GARDEN ARCADIA, CA
JUL 06 LAZY ROCKIN' STIRRUP RANCH PAULINA, OR
AUG 18 INDIAN RANCH AMPHITHEATRE WEBSTER, MA
Share this bit of trivia with other country music fans!