Country music standout Clint Black and Lisa Hartman Black have been hitting all the right notes over the last 25 years together. More on the couple here!
The Clint Black Wife era started way back in 1991.  Hollywood and the country music scene collided in a big way when country music artist Clint Black met actress Lisa Hartman backstage at a New Year's Eve show. Just ten months later, the unlikely lovebirds wed in 1991.
Lisa got her big break in 1982 when she took on the role of rock singer Ciji Dunne on the prime time drama Knots Landing. The glamourous actress also starred in the Bewitched spin-off, Tabitha, and appeared in the television remake of Valley of the Dolls. Over the span of her career, she also has produced five studio albums.
Though they seem like an odd pairing, they actually have a lot in common besides their success in the entertainment industry — Lisa's father was a Houston-based singer and both were raised in the great state of Texas.
Clint Black Wife:  Lisa Hartman Black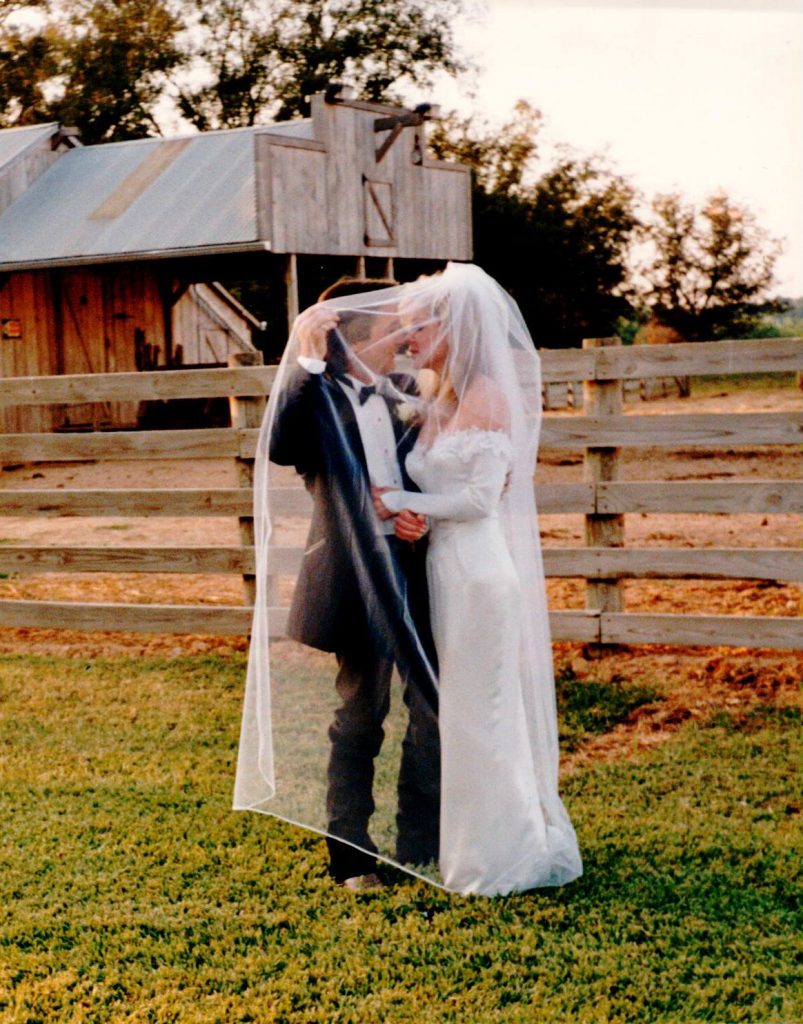 After living in Los Angeles, California together for nearly a decade, Clint and Lisa got back in touch with their shared Southern roots and relocated to Nashville, Tennessee in 2002. Prior to their big move, they welcomed a daughter, Lily Pearl Black, into the world in 2001.  Lily Pearl Black is the only child of Clint Black and Lisa Hartman.
Lily Perl Black in 2002
 Though Lisa works primarily as an actress, she and Clint are also known for their powerful duets. When discussing "You Still Get to Me" with
Good Housekeeping
, Clint opened up about its significance.
"That song is a true story," shared Clint. "Our attraction is greater than it ever was, and our appreciation and value for our marriage and our family is greater than it ever was. I wanted the song to ring true, and to say what I tell Lisa all the time: 'I love you now more than ever, I'm attracted to you now more than ever.' When we get time alone, I'm reminded of it all again. Because if you're lucky, like we are, as the years go on in your marriage, it just gets better."
So what's the secret to Clint and Lisa's happy union? "We continue to laugh" Lisa explained. "We've gone through our struggles, like all couples, but we've continued to keep our sense of humor." Added Clint, "We nurture our marriage. When Roy Rogers found out we were getting married, he said, 'I'll give you one little piece of advice — don't ever go to bed angry.' And he was right. What we've always done is deal with emotions and problems as they come along. Because you will embarrass each other, you will confuse each other, you will upset each other, you will hurt each other's feelings — two people can't live a life together without doing that. But when you come from the starting point of 'I know you didn't want to hurt me,' that's the key."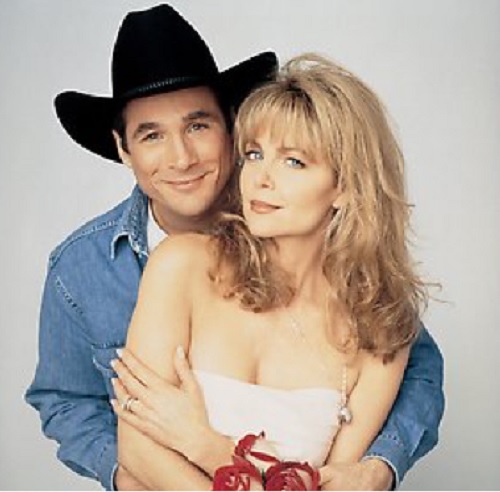 Sound advice for any relationship. Enjoy two of Lisa and Clint's beloved duets below!
Clint Black Wife Duet:  When I Said I Do Video
Clint Black Wife Duet:  You Still Get to Me Video
Share this with other country music fans!