Get acquainted with emerging country music artist Chelsea Bain and enjoy her brand new lyric video for her track "Jaded" right here!
When you hear Chelsea Bain belt out a song – be it a beautiful ballad or rousing rocker – you know it comes straight from her heart. A distinctive vocalist and instinctive songwriter, every word she writes and every note she sings proves her strength, her passion, is born from experience.
Growing up on a farm in Arizona, Chelsea picked up a deep love for country music and horses. In addition to winning more than 10 world and national titles in the American Paint Horse Association, this determined young woman won notice around Phoenix by singing at rodeos and performing at voice recitals and school productions.
Still, Chelsea didn't have many opportunities to perform her first love, country music, in her hometown. And so, like so many other hopefuls, at just 19-years-old she made the move to Nashville.
Much of her learning process came from performing nearly 30 weekends per year at NASCAR and NHRA racing events. "NASCAR taught me everything about getting up onstage and being in front of a crowd," Chelsea says. "The people aren't there for a concert. They're there to see Dale Junior. To play to thousands of people in those circumstances is one of the most difficult things I've ever had to do. Every single weekend, I had to win them over and share my music with brand new people. Luckily, and I'm thanking God for this, they loved it and I built an entire fan base from it."
Always a songwriter, Chelsea's creativity, heart and outright boldness were ramped up to an entirely new level when she befriended singer-songwriter Rachel Farley. The two began collaborating, and Farley helped pull out emotions and attitudes Chelsea wasn't even aware she possessed. The two co-wrote all five songs on Chelsea's Drinkin' Alone EP, set for release on April 14, 2017. Jordan Sapp produced the collection and co-wrote three of the tracks, while Mike Dekle and Grace Spaulding rounded out the co-writers.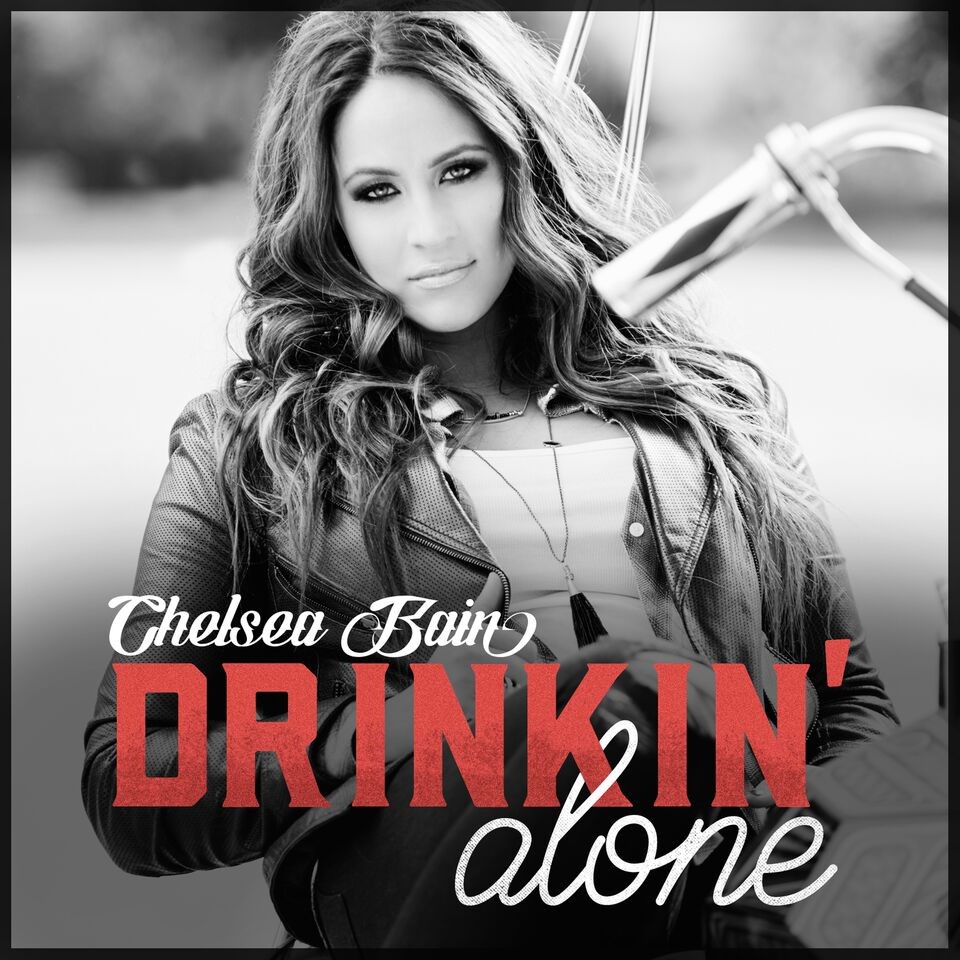 Having learned, matured, reexamined her roots without letting go of the high-energy throttle, Chelsea is very candid about her next project. "This new music really showcases who I am as a writer and an artist," Chelsea explains. "I've gone through so much in life since I was a kid," she muses. "It's taken a long time to figure out how I wanted to put all that I've experienced together and incorporate it into my music. But now I feel that the next album is exactly what I want it to be — Chelsea Bain, through and through."
Discover Chelsea's remarkable artistry through the official lyric video for "Jaded" below!
Be sure to share this exciting new artist with other country music fans!