If you look up the definition of an "All-American Girl" Carrie Underwood's childhood and upbringing certainly fits the bill!
Award-winning country music songstress Carrie Underwood was born March 10, 1983, in Muskogee, Oklahoma, to Stephen and Carole Underwood. Carrie grew up on her parents' farm in Checotah with her two older sisters, Shanna and Stephanie. Growing up, the future star was no stranger to performing live and often sang at her local church, First Free Will Baptist Church. She also performed at Robbins Memorial Talent Shows and at local events in the area.
At age 14, Underwood was on the cusp of signing a deal with Capitol Records, but the contract fell through after company management reshuffled. While attending Checotah High School, she was an Honor Society member, a cheerleader, and played both basketball and softball. After graduating in 2001, Underwood headed off to Northeastern State University in Tahlequah, Oklahoma where she became a member of the Sigma Sigma Sigma sorority.
While in college, she auditioned for American Idol in St. Louis, Missouri and was named the season four winner on May 25, 2005. Although her singing career was taking off in a big way, Carrie made sure she completed her college degree, graduating magna cum laude from NSU in 2006 with a bachelor's degree in mass communication and an emphasis in journalism.
With that background out of the way, let's check out some of Carrie Underwood's best photos from childhood and early adulthood!
Carrie Underwood Childhood Photos
Carrie has always been 'Egg-cellent'
Carrie with her sisters Shanna and Stephanie
Carrie exercising her green thumb.
Crazy hair, don't care.
Carrie with her Momma
Carrie back in her college days!
Clinching her big American Idol win!
Carrie Underwood All Grown Up
Carrie married NHL Hockey star Mike Fisher on July 10, 2010.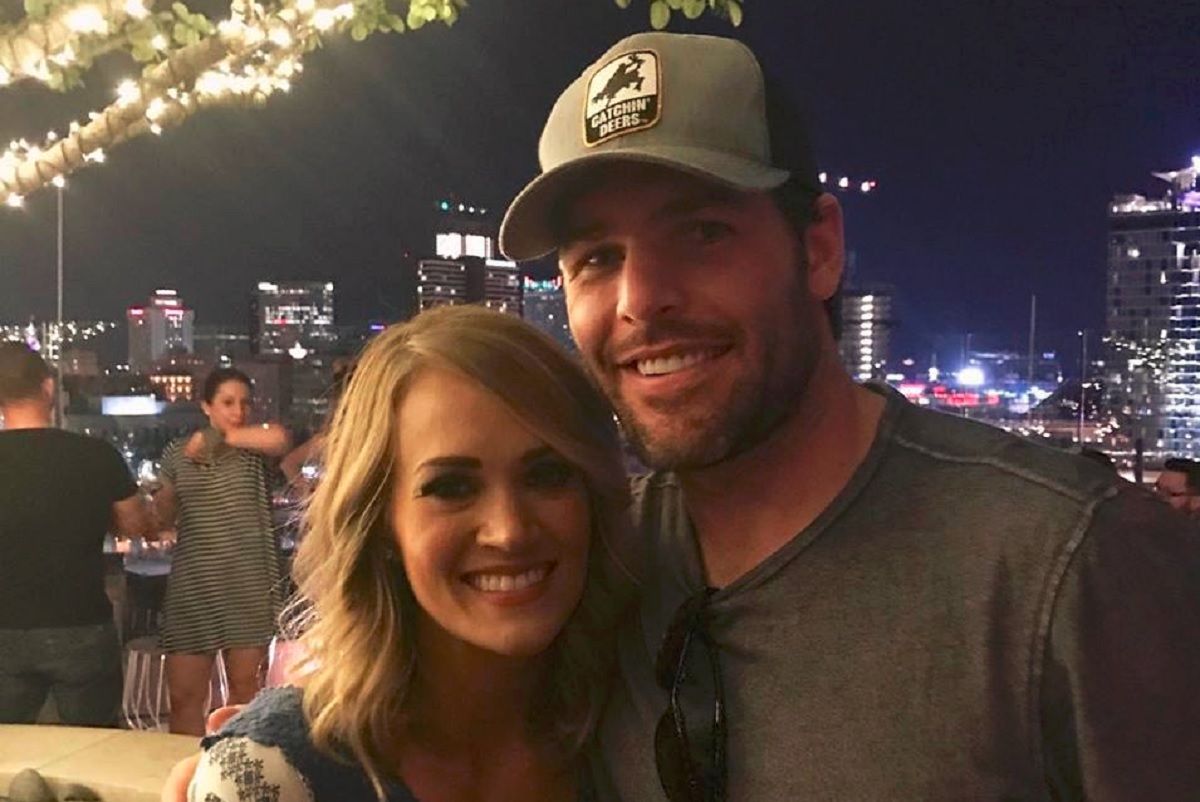 In September 2014, the couple announced they were expecting their first child together. Their son, Isaiah Michael Fisher, was born on February 27, 2015.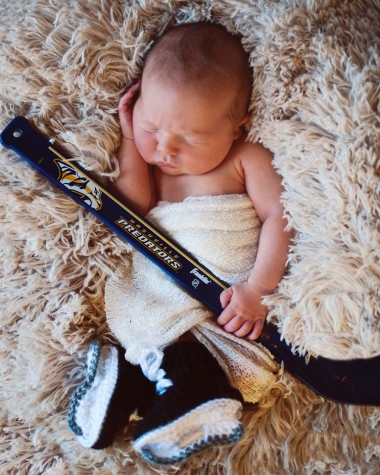 Who would have known that this adorable child would grow up to become one of the most successful female Country music singers of her time.   Carrie is now 34 years old (born March 10, 1983) and has won seven Grammy awards, twelve Academy of Country Music awards, and seven Country Music association awards.   She has released 5 major studio albums and one greatest hits album and is looking great in 2017!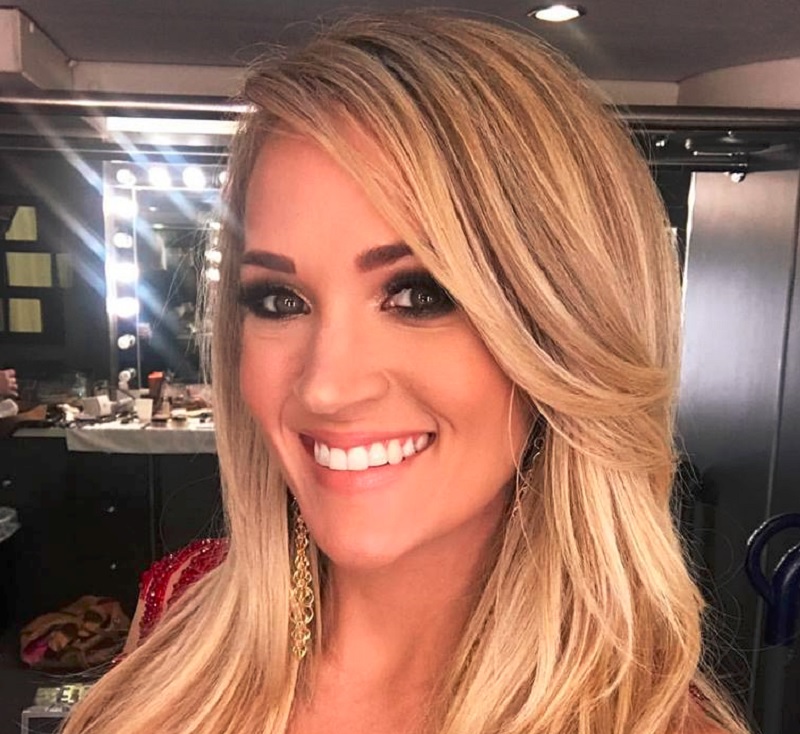 Carrie's stellar country music career has been so fun to watch unfold since the get-go! We can't wait to see what's in store for her next, especially after she left her longtime label Sony Music Nashville for Universal Music Group Nashville in late March.
Be sure to share this series of throwback pictures with other fans of the Oklahoman!