Buck Owens invented the Bakersfield sound. He is also a member of the Country Music Hall of Fame. How well do you know him? Take this quick quiz!
Buck Owens Trivia – take this short trivia quiz to discover how well you know the late Buck Owens. Be sure to check the bottom of the page for the answers.
Buck Owens Trivia Questions
1. What year was Buck Owens born?
a.) 1915
b.) 1923
c.) 1929
d.) 1937
2. Where is Buck Owens originally from?
a.) California
b.) Texas
c.) New York
d.) Florida
3. What was Buck Owens' birth name?
a.) Alvis Edgar Owens
b.) Keith Edgar Owens
c.) David James Owens
d.) Buck James Owens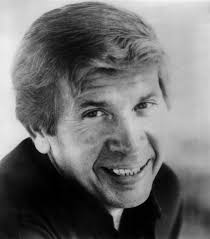 4. What was his band called?
a.) The Buckaroos
b.) The Bakersfield
c.) The Shermans
d.) Buck Owens Band
5. Which Buck Owens single was covered by the Beatles in 1965?
a.) "Love Actually"
b.) "Act Naturally"
c.) "Love Naturally"
d.) "Act Actually"
6. Which R&B artist covered two of Buck Owens' songs?
a.) Stevie Wonder
b.) James Brown
c.) Aretha Franklin
d.) Ray Charles
7. What was the title of Owens' duet with with Dwight Yoakam?
a.) "Act Naturally"
b.) "Streets of Bakersfield"
c.) "Yellow Submarine"
d.) "Crying Time"
8. Buck Owens is a member of the Country Music Hall of Fame. Which other Hall of Fame is Owens a part of?
a.) Rockabilly
b.) Nashville Songwriters
c.) Hillbilly
d.) Heavy Metal
9. For years, Buck Owens co-hosted which TV show?
a.) Wheel of Fortune
b.) Hee Haw
c.) Saturday Night live
d.) Monday Night Football
10. Where is Buck Owens buried?
a.) Orlando, Florida
b.) Boston, Massachusetts
c.) Sherman, Texas
d.) Bakersfield, California
Buck Owens Trivia Answers
1. C
Buck Owens was born on August 12, 1929
2. B
3. A
4. A
5. B
6. D
7. B
8. B
Nashville Songwriters Hall of Fame
9. B
10. D
Be sure to share this fun quiz with other Buck Owens fans!