Blake Shelton and Gwen Stefani celebrated her youngest son's 6th birthday with an adorable cake....
Blake Shelton and Gwen Stefani were both on hand for her youngest son Apollo's 6th birthday (born February 28, 2014).  Apollo's cake was adorable with bright colors and complete with Oreo Cookies.  Gwen posted, "6 years ago GOD blessed us w this little angel" and shared this photo of Blake, Apollo, Gwen and his birthday cake.
Blake Shelton and Gwen Stefani Celebrate Apollo's 6th Birthday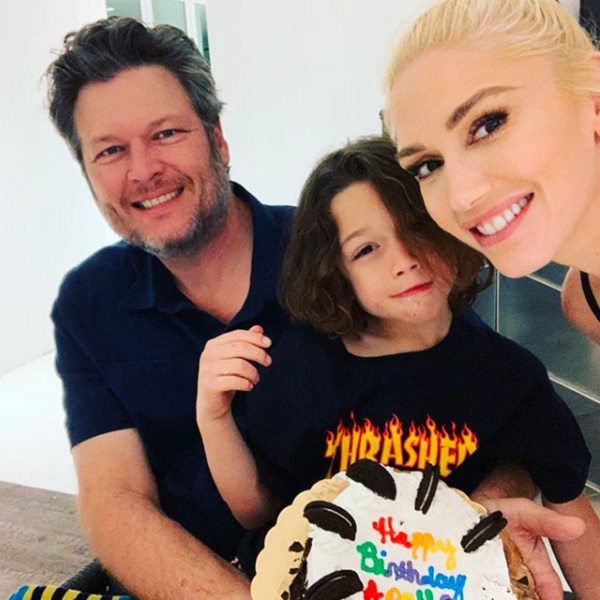 On the same day, Gwen shared this throw back picture of Blake Shelton.
Apollo is the youngest of three boys and here you can see Apollo with his mom and two older brothers.  Kingston (13 years old) and Zuma (11 years old) walking next to Blake for the Premiere of Ugly Dolls.  The boy's cousin Stella is pictured walking next to Zuma as the daughter of Gwen's younger brother (Todd and his wife) pictured at the rear of the photo..
 Blake appears to share a close bond with Apollo and below we include some of our favorite pictures of Apollo and Blake.
Apollo Hitching a Ride with Blake at Disney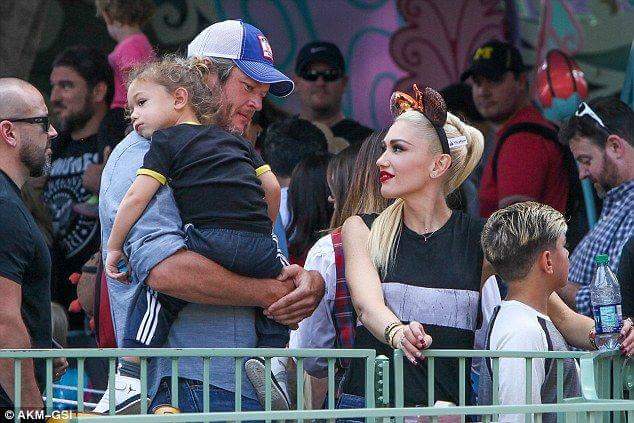 Apollo feeding Blake his toy on one of his prior trips to visit Blake's Lake House in Oklahoma.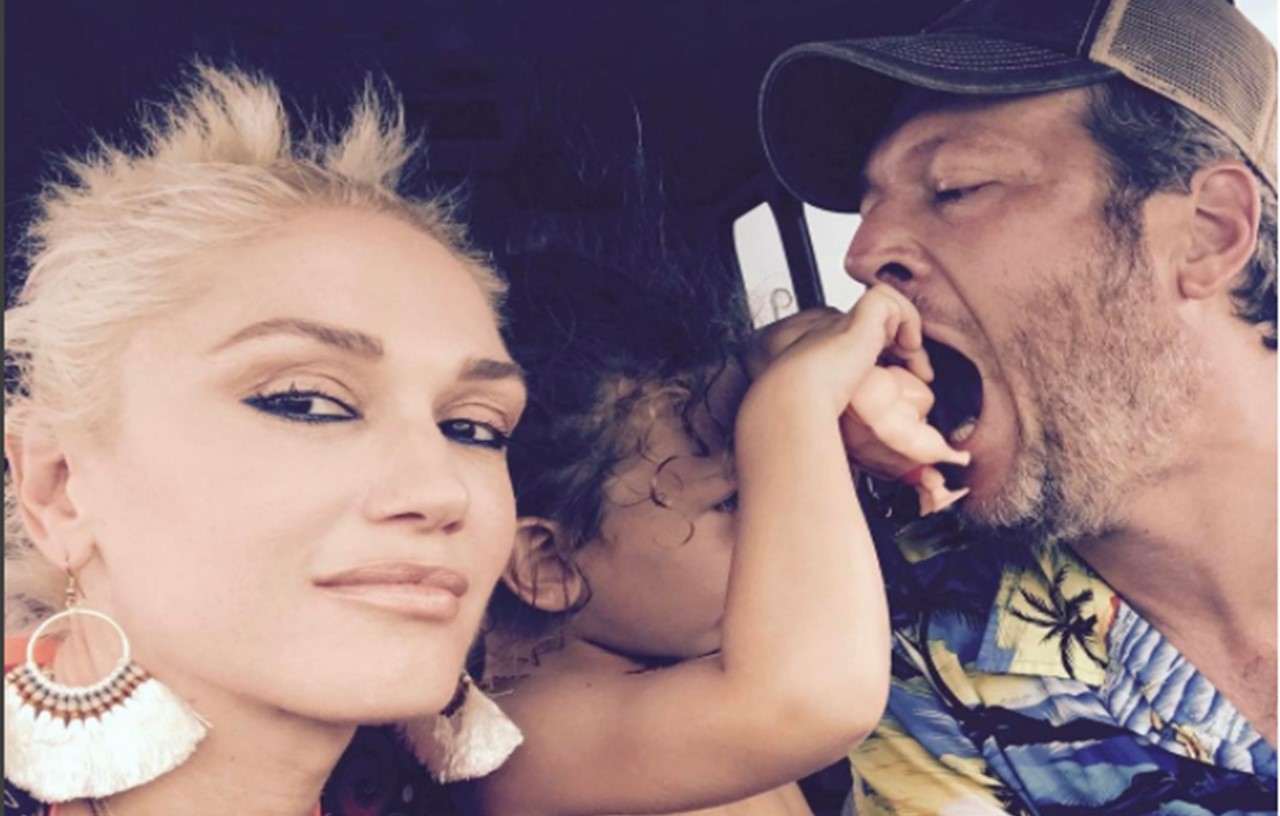 Here is a Photo series of the family going to church in Los Angeles, Apollo proudly displaying his Large Mouth Bass that he caught at Blake's place in Oklahoma, and Apollo getting a shoulder ride.  Since Blake is 6'5″ tall, Apollo gains a great view from his shoulder perch.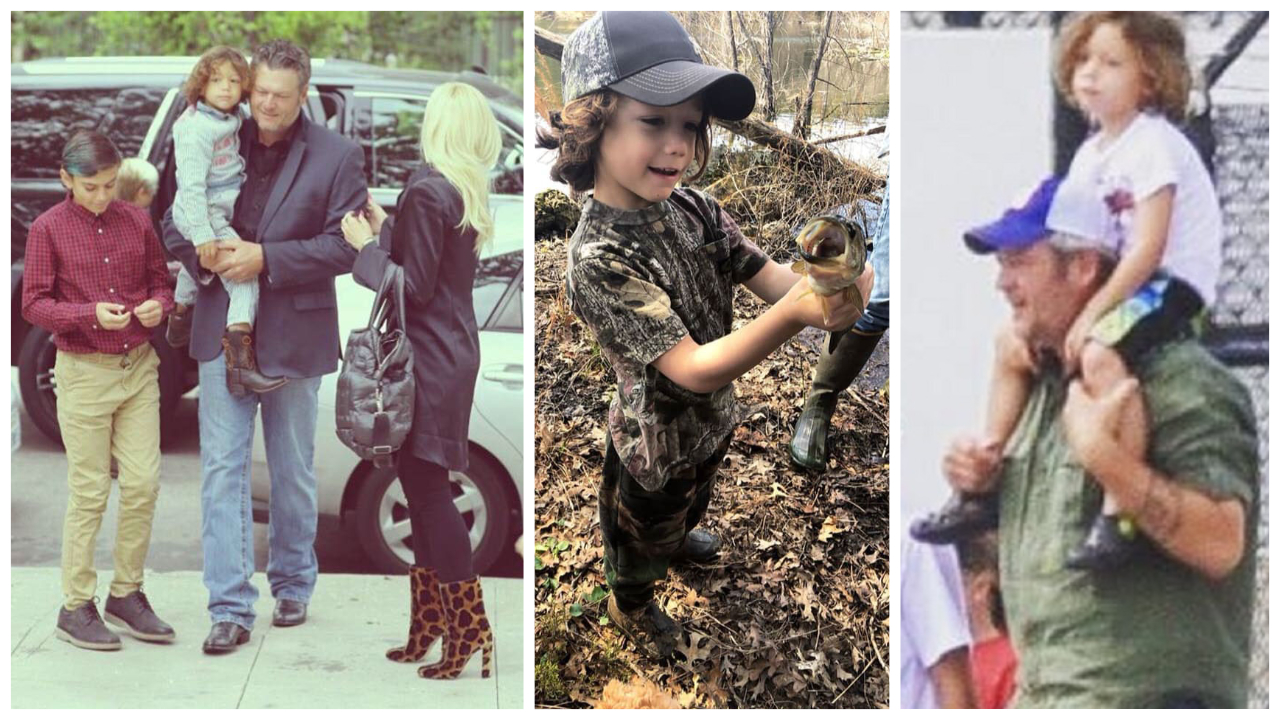 Blake Shelton and Gwen Stefani have been dating for over 4 years and they appear to forge a stronger relationship each year.  Blake recently stopped by Las Vegas to perform the couple's "Nobody But You"  duet.  Watch this video post from Gwen to see her warm and affectionate welcome of Blake to the stage.
We look forward to more adventures from Blake and Gwen's family.
Related article:  Watch How Blake Shelton's Oklahoma Lake House is Perfect for Gwen's Sons