We've covered a few couples before, but here are 5 more inspiring marriages in the country music world. Learn more about them here!
In a previous post, we covered five of the most inspiring country music marriages. These couples remain strong through the challenges of celebrity life and busy schedules. Well, there are more couples that consistently prove their love despite these challenges, and they set an example for the country music world. Learn more about their love stories here!
1) Tim McGraw and Faith Hill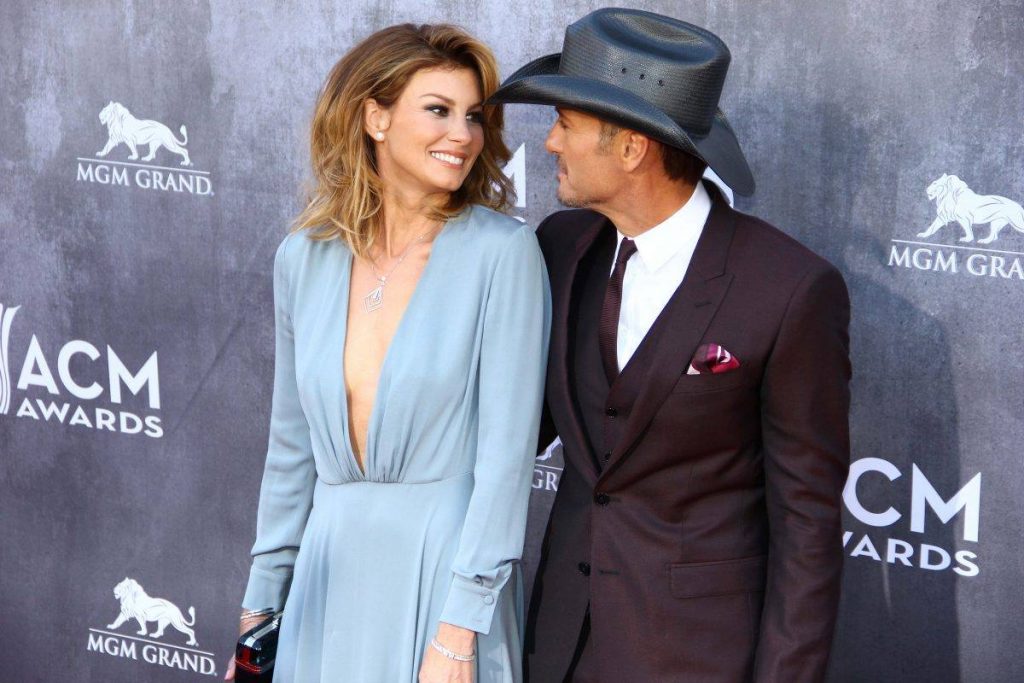 Tim McGraw and Faith Hill could be considered county music's ultimate power couple. They have been married since 1996, and they continue to show their love for each other on and off the stage. In the midst of raising three children together, they have recorded duets and toured together on one of the highest-grossing tours of all time!
However, they faced one major challenge, and it was very public. Tim McGraw struggled with addiction, but he has been sober for years now thanks to his wife of over two decades. He revealed to Men's Health, "When your wife tells you it's gone too far, that's a big wake-up call. That, and realizing you're gonna lose everything you have. Not monetarily, not career-wise, but family-wise."
Check out the couple's new hit single "Speak to a Girl" here!
2) Johnny and June Carter Cash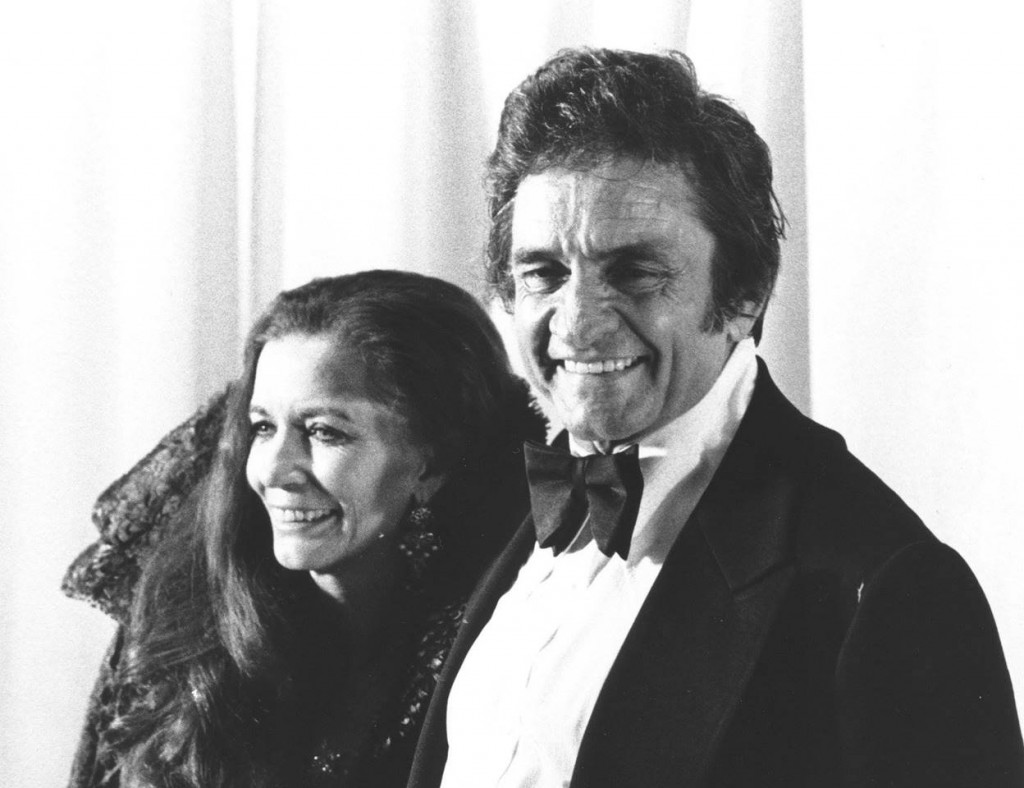 Johnny Cash and June Carter's love story is unique. The two met backstage at the Grand Ole Opry in 1956, where June was a backup singer for music legend Elvis Presley. At the time, Johnny was actually married. But he and June married a year after his divorce. He proposed several times, and she finally said yes during a live show in front of 7,000 people.
During their 35 years of marriage, June helped Johnny overcome addiction, and the pair recorded many albums together. Johnny expressed his love for June through many passionate love letters. She passed away in May of 2004, and Johnny passed just four months after.
3) Chris and Morgane Stapleton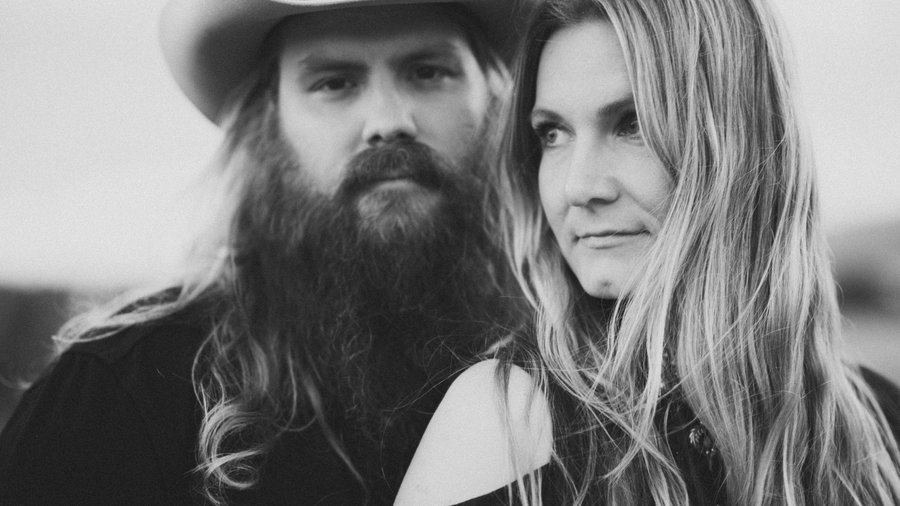 Chris Stapleton and wife Morgane make up one of the sweetest couples in the country music industry. They met over a decade ago when they were working at the same music publishing company. Chris went to Morgane for help writing a song, and that turned into their first date! The pair married in 2007, and they have collaborated on many projects since then, including Chris's first solo album, Traveller. In fact, she handpicked almost every song on the album. It went on to win Album of the Year at the 2016 ACM Awards.
4) Brad Paisley and Kimberly Williams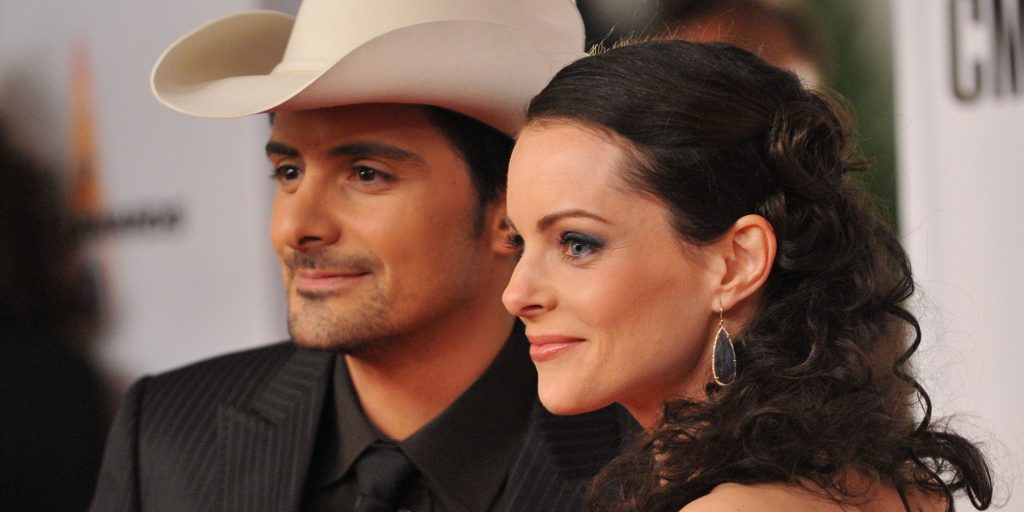 Brad Paisley's love story with Kimberly Williams started with her most well-known film, Father of the Bride. He went to see the movie in 1991 with his girlfriend at the time, but he couldn't keep his eyes off the woman playing Annie Banks. Eight years later, the country singer put her in his music video for "Who Needs Pictures" and then again in 2002 with "I'm Gonna Miss Her." Paisley was persistent, and it paid off! He married the girl of his dreams in 2003, and they now have two children together.
5) Garth Brooks and Trisha Yearwood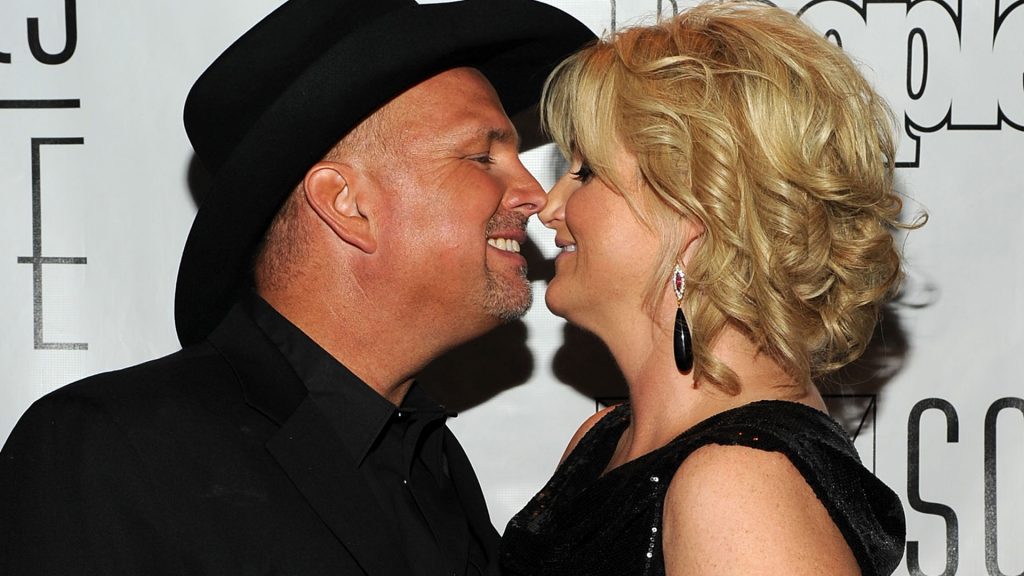 Garth Brooks and Trisha Yearwood have known each other for nearly 30 years! Both of them admit that it was love at first sight, even though they didn't officially become a couple until decades into their friendship. Brooks was previously married to Sandy Mahl, and Yearwood was married to Robert Reynolds. But in 2005, the two finally married each other, and they are more in love than ever! Trisha admitted to Parade that they are together "99 percent of the time," and her husband shared that he loves "breathing the same air she does."
Be sure to share this fun-loving post with other country music fans!
Check out Sam Hunt and his new wife Hannah Lee!