The country music singer-songwriter's rough upbringing gave her plenty of songwriting material. Check out these Gretchen Wilson facts!
Country music artist Gretchen Wilson, 50, made her country music debut in 2004 with the Grammy Award-winning single "Redneck Woman," a number-one hit on the Billboard country charts. The song served as the lead-off single of her debut album, Here for the Party. Wilson followed this successful album one year later with All Jacked Up, the title track of which became the highest-debuting single for a female country artist upon its 2005 release. During her career, the singer from Pocahontas, Illinois has charted 13 singles on the Billboard country charts, five of which have reached the Top 10. Wilson has sold over 8 million records worldwide. Check out this collection of Gretchen Wilson facts!
18 Gretchen Wilson Facts
1) Her mother was only 16-years-old when she was born on June 26, 1973.
2) She went to school only through the eighth grade, and at 14-years-old she was working as a cook and bartender at a bar called Big O's in nearby Pierron, IIllinois. She kept a shotgun nearby as she worked.
3) Gretchen and John Rich wrote "Redneck Woman," an autobiographical song in which she celebrates her humble background.
4) Speaking of "Redneck Woman," Wilson recently revealed that watching fellow country songstress Faith Hill's sultry music video for her 1999 smash hit "Breathe" planted the idea for "Redneck Woman" into her head.
5) At age 34, Wilson earned her G.E.D. and he experience prompted her to become an advocate for adult-education funding.
6) Growing up just east of St. Louis, she is a big fan of the St. Louis Cardinals. The country artist even recorded a version of her hit song, "Redneck Woman," dubbed "Redbird Fever" in honor of the baseball team.
7) Gretchen named her tour bus "Bus 27"— which is her lucky number and how old she was when she gave birth to her daughter Grace Penner on November 9, 2000. Grace's father is Wilson's ex-boyfriend Mike Penner.
8) In 1996, she left her hometown of Pocahontas, IL with just $500 in her pocket to build a music career in Nashville.
9) She is a huge fan of "Hit Me with Your Best Shot" superstar Pat Benatar.
10) She has performed with rock band Alice in Chains during the VH1 Rock Honors.
11) After seeing the 2004 documentary film Super Size Me, Gretchen Wilson was unfazed and committed to eating at McDonald's at every tour stop.
12) During a recent interview with Rolling Stone Country, Gretchen confessed that she truly admires the original music being created by One Direction's Harry Styles as a solo artist.
13) On November 9, 2000 Gretchen Wilson welcomed a daughter (Grace) into this world with her boyfriend at the time (Mike Penner).  Grace is now 22 years old.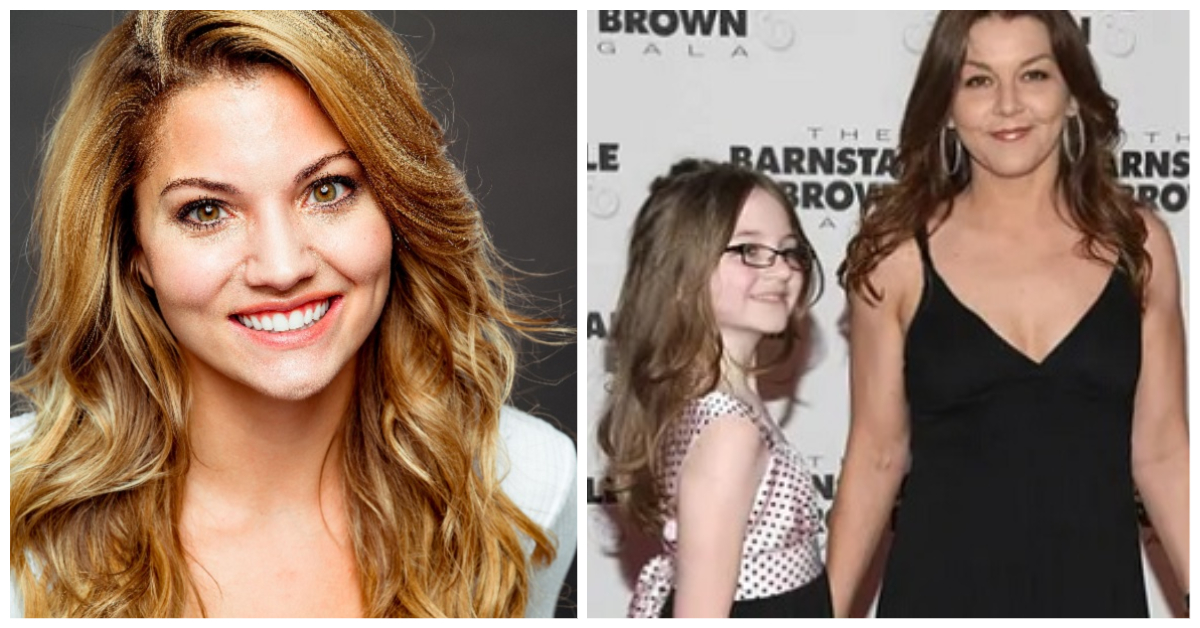 14) In April 2010, she released a customized version of her song "Work Hard, Play Harder" in honor of the NHL's Nashville Predators, with reworked lyrics mentioning the team and its fans.
15) When she first crossed paths with future collaborator, John Rich, she threw him a business card and a homemade demo after he asked her why she didn't have a record deal yet. She was busy singing with a Nashville house band and didn't want to be bothered…
16) Growing up, Gretchen's grandmother introduced her to classic country artists such as Patsy Cline. Though her father wasn't in the picture, she inherited his natural musical talent.
17) In August 2018, Wilson was arrested at Bradley International Airport in Connecticut after reports of a minor disturbance. This caused many fans to ask, "What Happened to Gretchen Wilson"?  Police arrested Wilson after she reportedly became belligerent and she was charged with breach of peace. After appearing in court, the charge was voided and will be thrown out in 13 months as long as she stays out of trouble in the jurisdiction. As a part of her deal with the state, Wilson donated $500 to a fund for injured crime victims.
18)  So far in her career, Gretchen has released twenty-two singles and seven studio albums.  Her Stacy music video was released in 2018.
Watch Gretchen Wilson's "Stacy" music video!
Be sure to share these fascinating Gretchen Wilson facts with other country music fans!