At 12 Years old, Tegan Marie from Michigan delivers an awe inspiring performance of the song H.O.L.Y. from Florida Georgia Line. This music performance went totally viral and will make your entire day!
The Tegan Marie HOLY cover was completed in 2016.  H.O.L.Y. is currently #1 on the Billboard Hot Country songs chart.  That must have inspired Tegan Marie to take on the top hit.  The video of her performance has gone totally viral.   Tegan Marie was born in Michigan and has a long established gift for music.   She started song writing at the age of 8 years old and has covered several top artists hits on her YouTube channel including Sugarland, The Dixie Chicks, Carrie Underwood, CAM, Sara Evans, and now Florida Georgia Line.
Here is the YouTube version of her H.O.L.Y. performance.   The Facebook video version has over 9M views.
Tegan Marie HOLY Cover Video
Tegan started playing guitar at just six years old and started writing her own songs at 8 years old.  At 12 years old she now has a major online following with the help of YouTube and social media.  We have no trouble seeing the fan following draw.
H.O.L.Y!!! 󾍘🏻 󾍛🏼 󾍘🏻

Posted by Tegan Marie on Thursday, June 23, 2016
If you liked the H.O.L.Y. performance, Tegan's most popular official music video is "Keep It Lit" shown below.
Tegan Marie Keep It Lit Music Video
Tegan handled the Nashville cafe crowd just fine and seems to have no trouble with confidence.   She has an amazing voice and great tone control for such a young singer.  Tegan is one adorable young artist that appears ready for "The Voice" T.V. Show and is destined to be a Country Music star.
Here is Tegan Marie meeting Kelsea Ballerini to perform "Love Me Like You Mean It" . .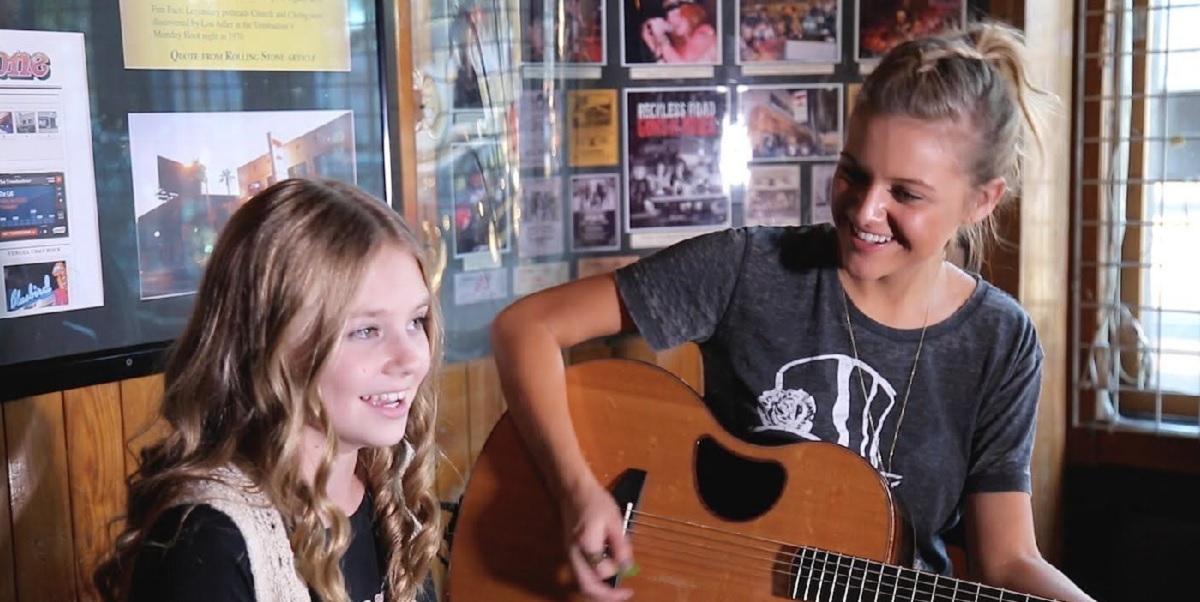 We are happy to see her H.O.L.Y. cover go viral and wish her continued success.
Remember to "share" the Tegan Marie HOLY song cover with friends and family.