Beautiful women are certainly bountiful in Nashville! Check out 12 of the most attractive wives of country music stars right here.
Country Music Stars wives sure are attractive!  Country music stars just seem to have a knack for winning the hearts of some really gorgeous and accomplished women. There are so many amazing wives of Country Music singers that it was difficult to make this list.  Here are 12 of the gorgeous wives for some of the top country music stars below!
12.  Faith Hill and Tim McGraw
Arguably country music's most visible couple, Faith Hill and Tim McGraw first played together in 1996 on their Spontaneous Combustion Tour, during which McGraw famously proposed to Hill. She accepted by writing "yes" on a mirror in his trailer while he was on stage performing.  In 2017 and 2018, Hill and McGraw toured together on the Soul2Soul Tour, which became the highest grossing country music tour of all time.  Faith Hill is looking great and still going strong in her Country Music career.  With over 20 years of marriage under their belt, country superstars Tim McGraw and Faith Hill are inseparable. Many well-known couples in the spotlight face difficult times in their relationships, but McGraw and Hill found a way to keep the spark alive throughout their careers and having a family. In fact, they are still in awe of each other!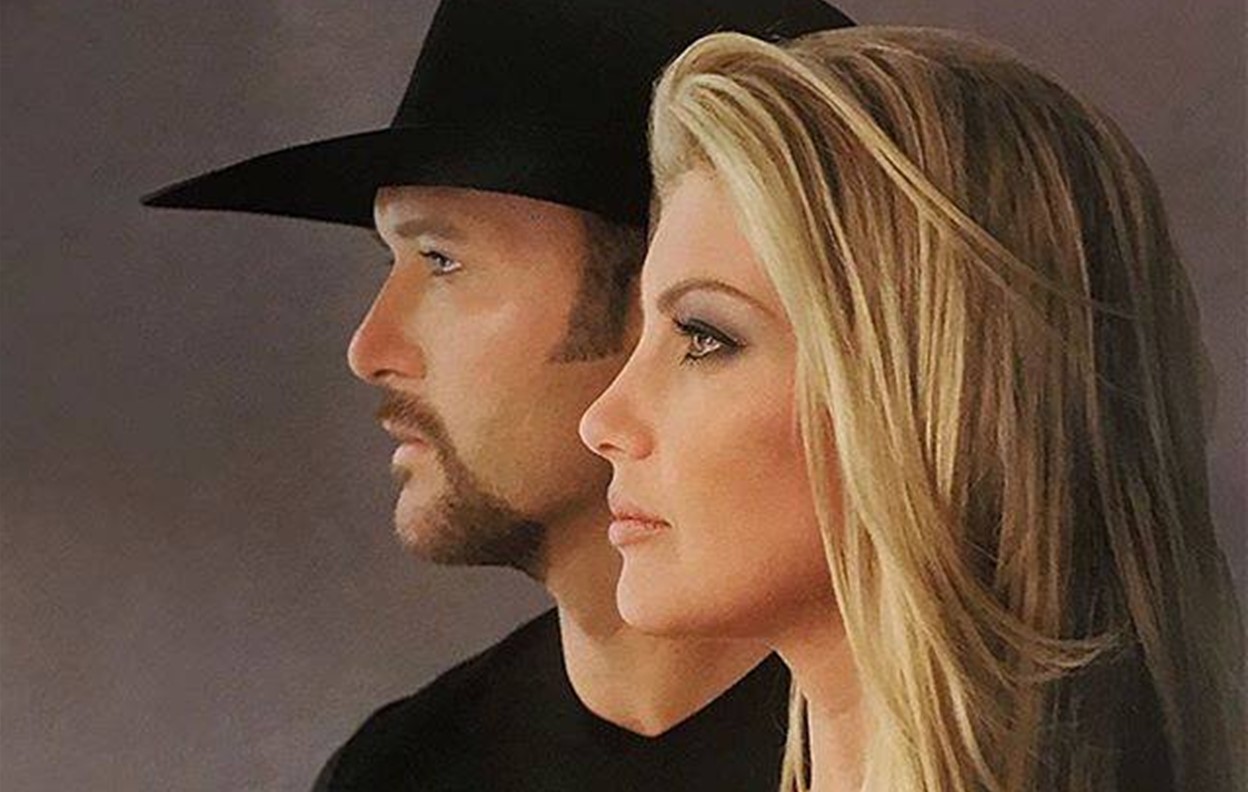 11.  Nicole Kidman and Keith Urban
In a recent interview, Urban talked about his wife of twelve years, Nicole Kidman, and how nervous he was about calling her for the first time. In Keith's eyes, the actress was way out of his league, but once they stared communicating, he realized they shared a lot in common.   Keith Urban and wife actress Nicole Kidman are making an effort to raising their two daughters, 10-year-old Sunday Rose and 7-year-old Faith Margaret, to be confident and strong young women.  Nicole was named as one of TIME's '100 Most Influential People.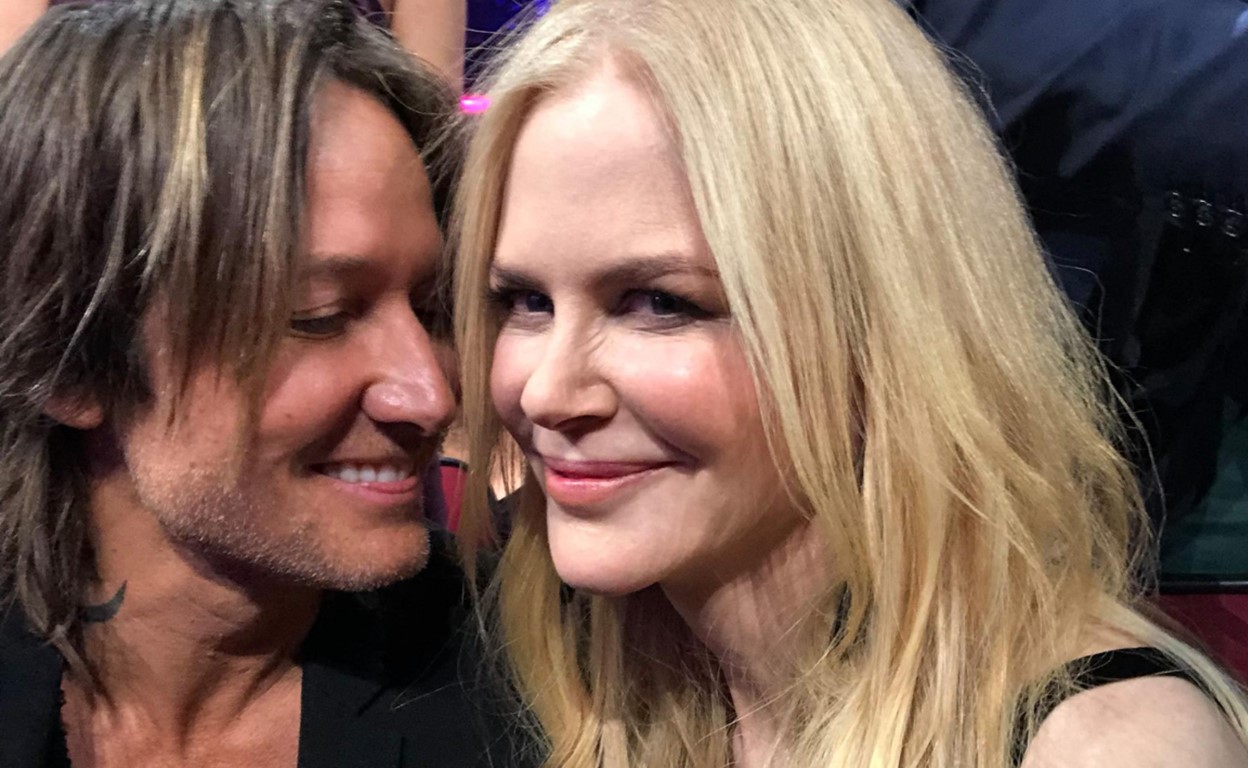 10.  Gabi Dugal and Scotty McCreery
Country music artist Scotty McCreery's new "This Is It" music video features footage from his June 16th, 2018 wedding to longtime love Gabi Dugal.  The couple, who met in kindergarten and began dating during their senior year of high school, are currently settling into married life together.
This Is It Music Video
9.  Kate Moore and Justin
Justin Moore already has four children with his stunning wife Kate.  Justin and his wife Kate have been together for 17 years and married for 11 of those, needless to say they have experienced a lot of adventures together.  The Moore family consists of three beautiful girls, Ella, Kennedy, and Rebecca, as well as a handsome little man, Thomas South.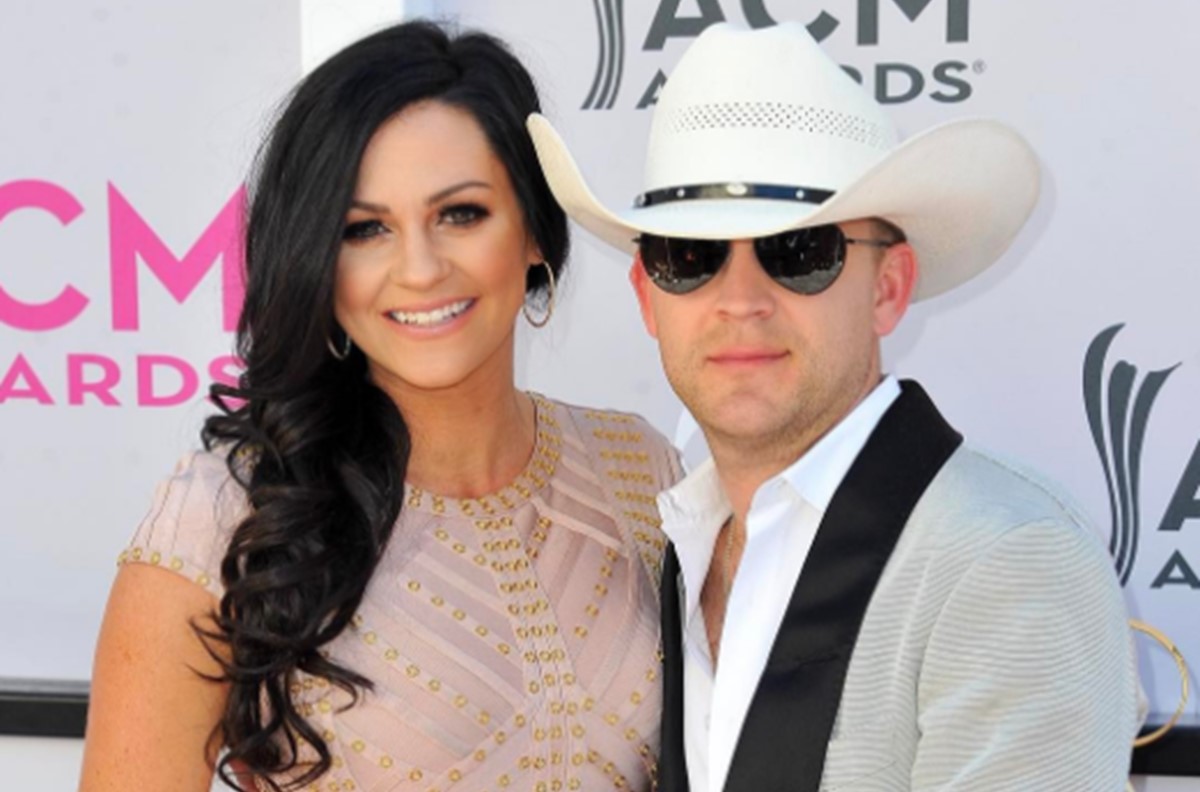 8.  Hannah Lee Fowler and Sam Hunt
On April 15, 2017 Sam Hunt tied the knot with Hannah Lee Fowler. The attractive pair prefer to keep things personal. Sam and Hannah tied the knot in Hunt's small hometown of Cedartown, Georgia. The intimate ceremony was held at the town's Methodist Church and was attended by roughly 150 of the couple's closest family and friends.  Hannah Lee is a nurse and has been very active in using her nursing skills in developing countries around the world.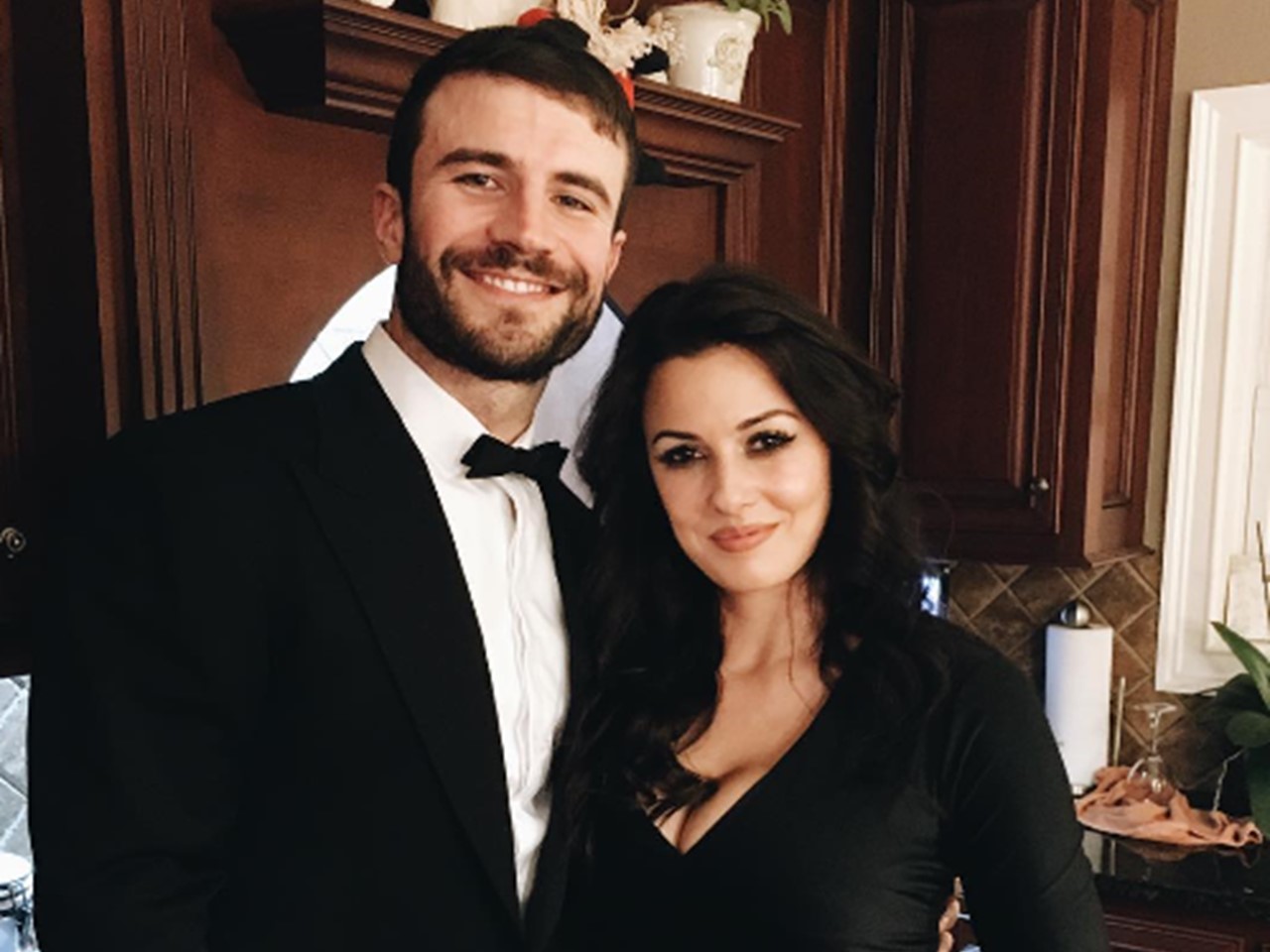 7.  Cassidy Black and Dierks Bentley
In 2005, Dierks Bentley married childhood friend Cassidy Black. Since, Black in her marriage of ten years has given birth to three cute kids— Evie, Jordan, and Knox. Earlier in April, she participated in the Boston Marathon. However, she did not run solely for personal accomplishment. Cassidy Black ran to raise money for Safe Haven Family Shelter of Nashville, an organization that benefits the homeless. Dierks Bentley scored big time by marrying Cassidy Black.
6.  Hayley Hubbard (Strommel) and Tyler Hubbard of Florida Georgia Line
Tyler Hubbard and Hayley Strommel celebrated their third wedding anniversary in July. The Florida Georgia Line singer and his bride used their dog, Harley, as the ring bearer.  The couple welcomed their first child, Olivia Rose, into the world on December 23, 2017.
Wishing the best to this Country Music couple!
5.  Tatiana Starzynski and Randy Houser
Two years after filing for divorce from his ex-wife, Randy Houser married Australian-born Tatiana Starzynski. The couple had a strict no cell-phone policy at their wedding to prevent wedding pictures with phones in the background. Best of luck to the country crooner and Starzynski!
4.  Caroline Boyer Bryan and Luke
Luke Bryan met his beautiful wife, Caroline Boyer Bryan, while in college. However, the couple broke up for nearly five years after college before reconnecting. Luckily, it has been pure, sweet love ever since. In fact, both Bryan and Boyer boast tattoos of their significant other's initials. I guess beauty attracts beauty!  Luke is the proud father of two sons, Thomas Boyer Bryan and Tatum Christopher Bryan, and the proud uncle of Jordan, Kris, and Til. After the deaths of his sister and brother-in-law Luke and his wife Caroline did not think twice before stepping in to care for the trio.
3.  Brittany Aldean and Jason
On March 21st, Jason Aldean and Brittany Kerr celebrated their third wedding anniversary. Kerr used to dance for the NBA's Charlotte Bobcats. She is also a black-belt, so don't pick a fight with her. She can both fight and look hot. What more could Aldean ask for?
This past December Jason Aldean and wife Brittany Aldean (Kerr) brought their first child (Memphis Aldean) into the world! Since little Memphis' arrival fans have been showered with the cuteness from the little guy as well as his interaction with his big sisters!   The Aldeans will be expanding by one more with the couple's latest pregnancy announcement!
2.  Lauren Akins Rhett and Thomas
Okay, Thomas Rhett and Lauren Akins might just be the cutest couple in country music. With good reason, Rhett's hit song "Die a Happy Man" is clearly about Lauren. They are living the dream and perfectly capture the title of "relationship goals." Lauren is absolutely gorgeous! Thomas Rhett and his wife Lauren have two little girls! Willa is an energetic little three year old the couple adopted from Uganda and Ada is their adorable baby daughter that recently turned one year old!
 1.  Carrie Underwood and Mike Fisher
Yep, I cheated. Although Carrie Underwood is the country music star in this relationship, how can she not top the charts? Her husband is not bad looking either. Mike Fisher served as the captain of the NHL's Nashville Predators. Mike Fisher retired from the NHL and still goes home a winner because he is married to Carrie Underwood.
Be sure to share these hot couples with other country music fans!