The annual Wild Adventures Theme Park Concert series is right around the corner. Check out this year's lineup with dates below!
Each year, the Wild Adventures Theme Park in Valdosta, Georgia hosts a wave of concerts in their All-Star Amphitheatre. The shows will begin on April 1 and run through August 5. They recently announced this year's performers! Check out the headliners below!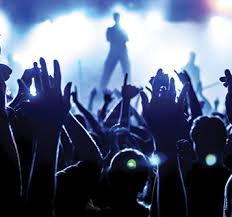 April 1 – John Michael Montgomery
April 8 – The Beach Boys
April 22 – Lecrae
April 29 – Rodney Atkins
May 6 – The All-American Rejects
May 13 – For King & Country
May 20 – Chris Janson
May 27 – Lynyrd Skynyrd
June 3 – Kirk Franklin
June 10 – Big and Rich
June 17 – Huey Lewis And The News
June 24 – MercyMe
July 8 – Maddie & Tae
July 22 – The Lacs
August 5 – Skillet
What a fun summer lineup! Don't miss your chance to see these bands live! You will not be disappointed.

All-Star Amphitheatre
For several years, the venue has hosted large crowds gathering to watch elite musicians such as Andy Grammer, Foreigner, Daughtry, and The Beach Boys. However, the 2017 lineup is the most anticipated season yet.
Be sure to share this exciting news with your family and friends!