Enjoy watching how Blake Shelton and Apollo Stefani/Rossdale have developed a special relationship since Apollo was just 2 years old . . .
Blake Shelton and Apollo Stefani/Rossdale are clearly besties when you examine the wealth of photo and video images of the pair.  Blake is close with all three of Gwen Stefani's sons.  However, he shares a unique bond with Apollo as the youngest boy has had a relationship with Blake since he was just two years old.  Over the nearly 5 years of dating, Gwen and the boys spent much of summer and major holidays with Blake and he clearly enjoys spending time with Gwen's kids.  Watch the video to see the special bond between Blake and Apollo and see additional pictures and details below.
Blake Shelton and Apollo are Besties (Video)
Over Stefani and Shelton's four years of dating, the country star, 43, has become a strong male figure to Stefani's three sons (Kingston, 13, Zuma, 11 and Apollo 6).  Blake makes a great bonus father to the three boys and exposes the kids to a very different Oklahoma Outdoor lifestyle.  For three boys that grew up in the suburbs of Los Angeles, it is refreshing to see pictures of Blake teaching the kids outdoor activities like boating, fishing, swimming and playing in the woods.  Gwen's three boys spend most of summer and major holidays at  Blake Shelton's two properties in Oklahoma including his house on Lake Texoma and his 1,300 acre ranch.  Gwen's family stays at the Lake House and the ranch is just an hours drive from the Lake House.
Blake Shelton's Two Oklahoma Properties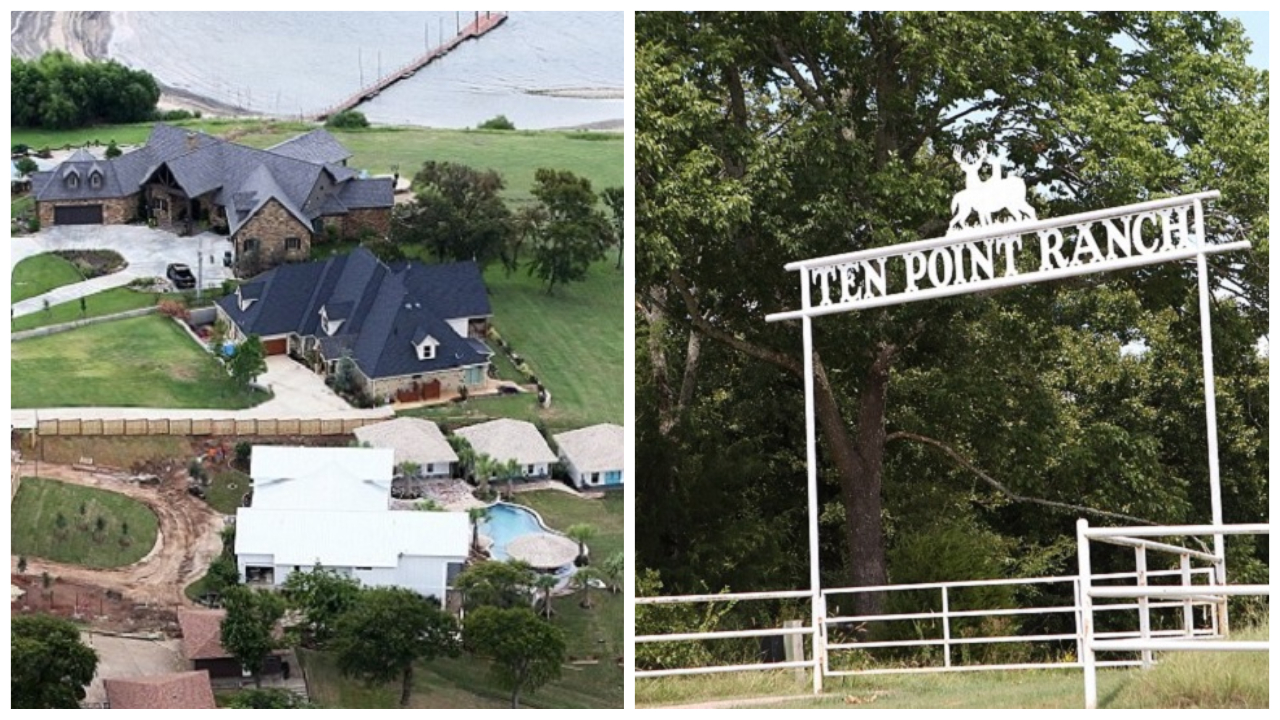 Since Apollo was born and raised in the suburbs of Los Angeles, Blake and Apollo's trips to Oklahoma have exposed the youngster to the great outdoors.  Blake has taught Apollo how to fish, jet ski, drive a boat, explore the woods, drive all terrain vehicles, swim in the lake, light outdoor fires, and appreciate nature.
Apollo and All Terrain Vehicles in Oklahoma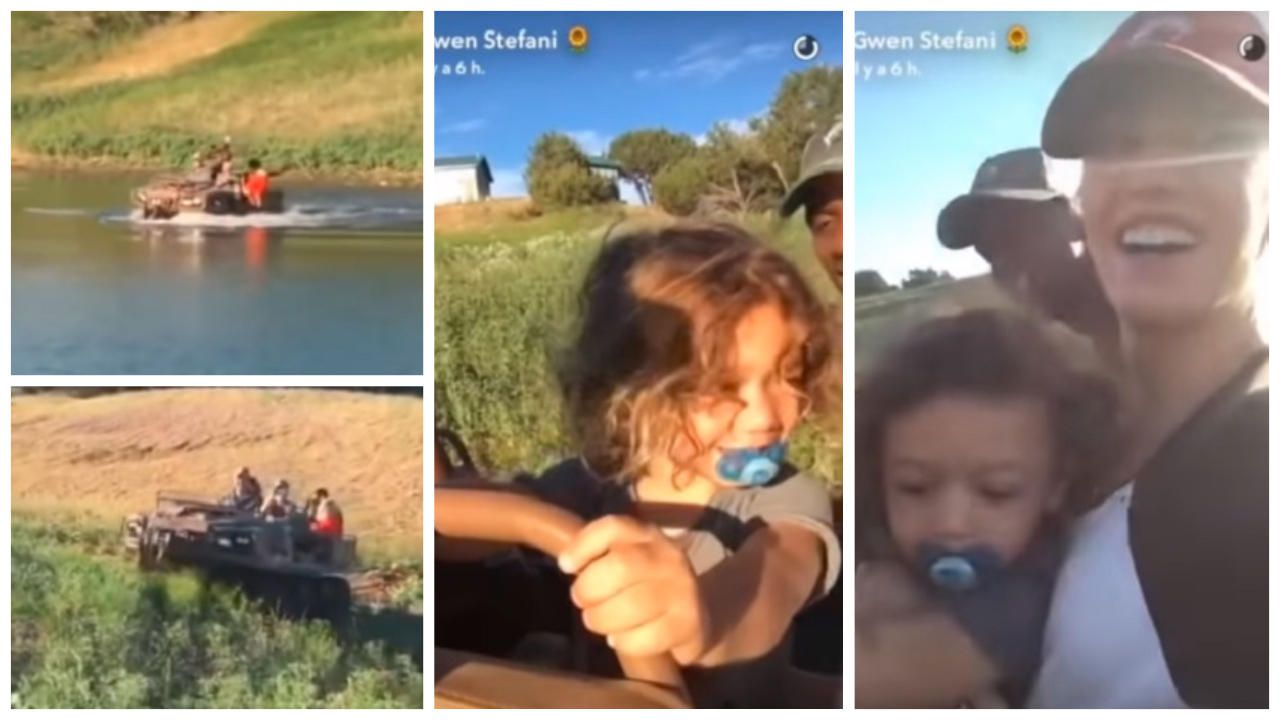 Apollo also appears to have gained an appreciation for Lake living and boating.  Blake showed Apollo how to drive the boat and both appeared to have a great time.
Apollo Boating with Blake on Lake Texhoma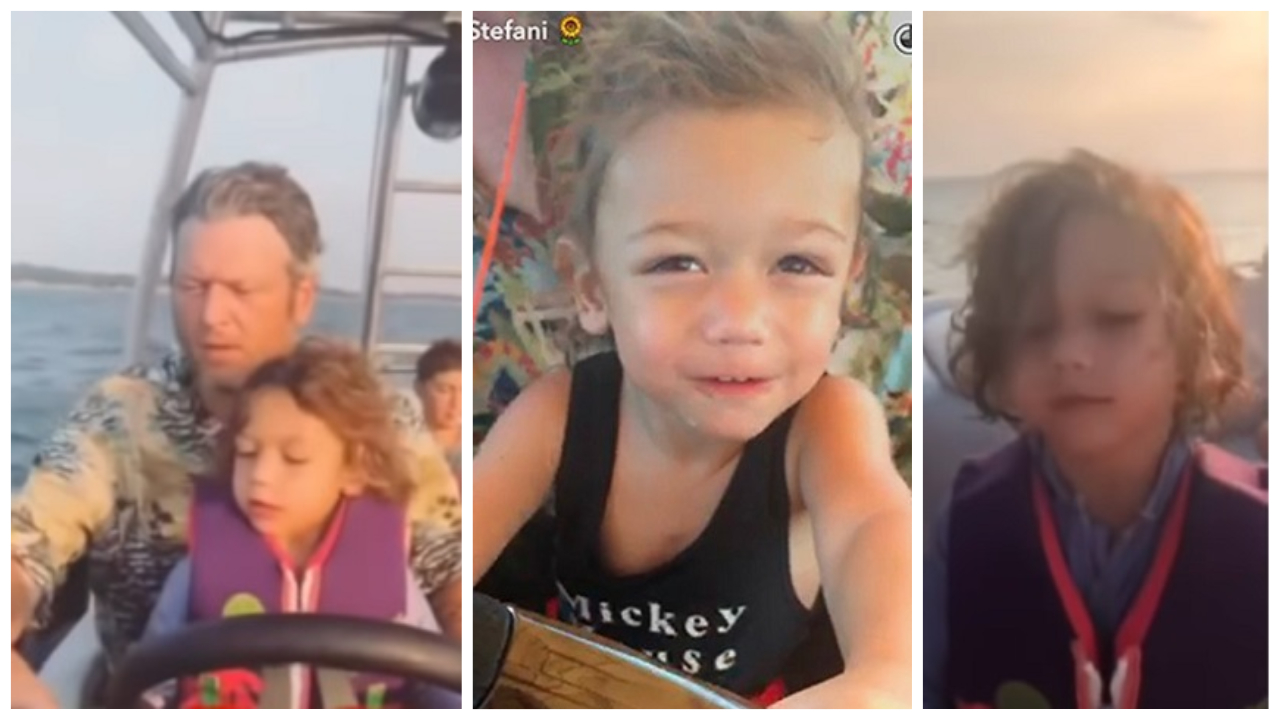 There are not a lot of woods in the Los Angeles neighborhood, and Apollo has shared plenty of fun experiences on Blake's Ten Point ranch.
Apollo on Blake's Ten Point Ranch
Blake appears to make a great father figure and bonus dad to all three of Gwen's boys.  He shares a special bond with Apollo having been a part of most of Apollo's childhood (2 years old to 6 years old).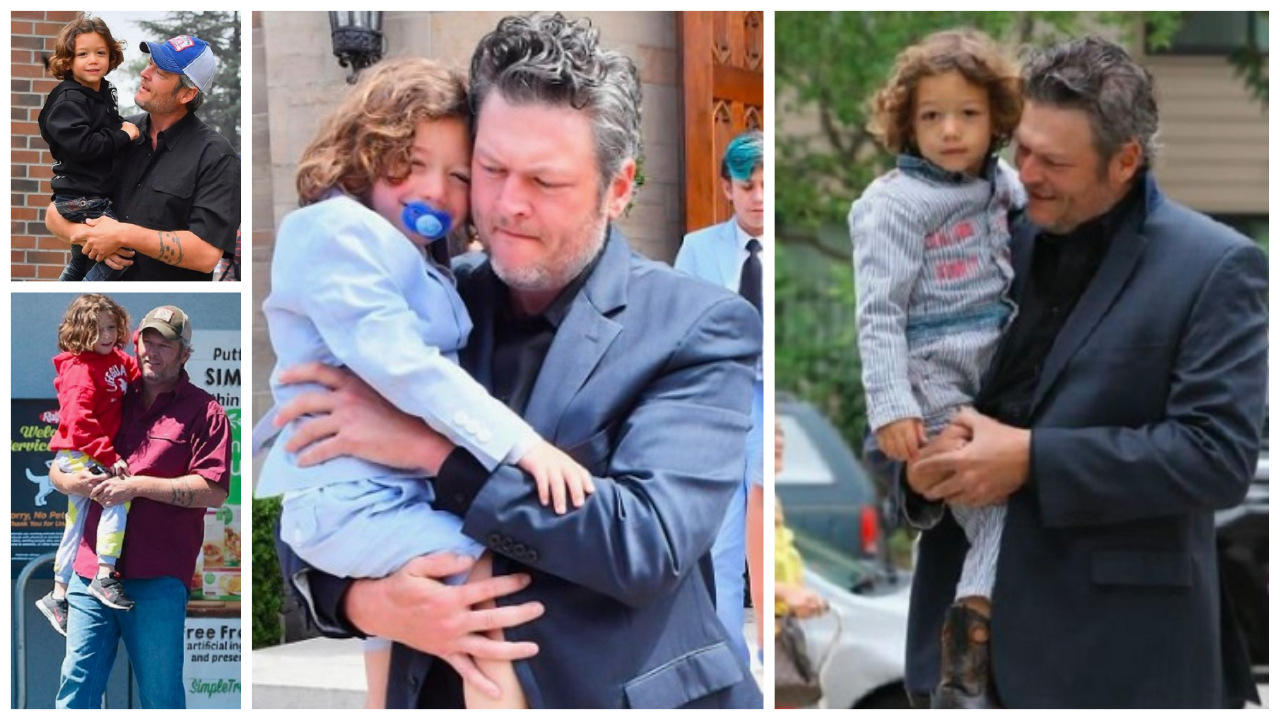 Blake was on hand to celebrate Apollo's recent 6th Birthday and we look forward to seeing the next chapter of Blake and Apollo's various adventures together.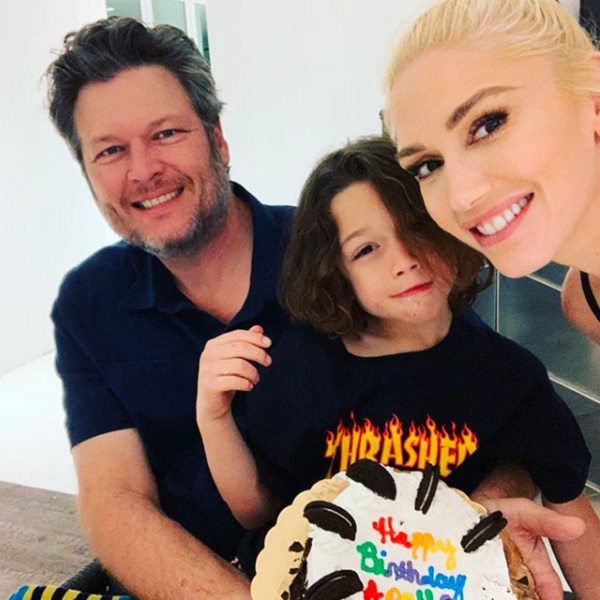 Remember to "share" the special Blake Shelton and Apollo Stefani relationship with other Country Music fans.