Forget the tropical island, it's in Oklahoma...
Tyler Farr and Blake Shelton have become close friends and hunting buddies after they bonded over the hit song "A Guy Walks Into a Bar." Shelton had his heart set on recording the heartfelt track before Farr swooped in and recorded it first, more on that story here.
Despite the "theft," Farr was graciously invited out to Shelton's huge hunting camp in Oklahoma last autumn. The rising country star described his outdoor experience with Country Countdown USA while acting as co-host, "He calls it a farm, but I call it Jurassic Park," Farr kidded. "To me, a farm is 150 acres. But this is over 2000. I have a pond, he has a lake. Blake's friend Tom McMillan was also there shooting a TV show. We just literally cut up the whole time. I think it was 'pick-on-Tyler week.' When he's not singing, he does the same as me, he's either hunting or fishing."
Like any outdoor enthusiast, Farr believes he can easily best Shelton when it comes to hunting and fishing. "Ten, being the best … I'm over here," he relayed to Taste of Country earlier this year. "One being the worst … Blake Shelton. He just sucks." All jabs aside, Farr and Shelton are pals, "He's one of my good friends, so hopefully I'll get to do a tour with him one of these days."
The Missouri native will be tying the knot soon with Hannah Freeman— maybe they can honeymoon at Blake Shelton and Miranda Lambert's Oklahoma version of 'Jurassic Park?'
That's a male wild turkey, not a Pterodactyl— thank goodness.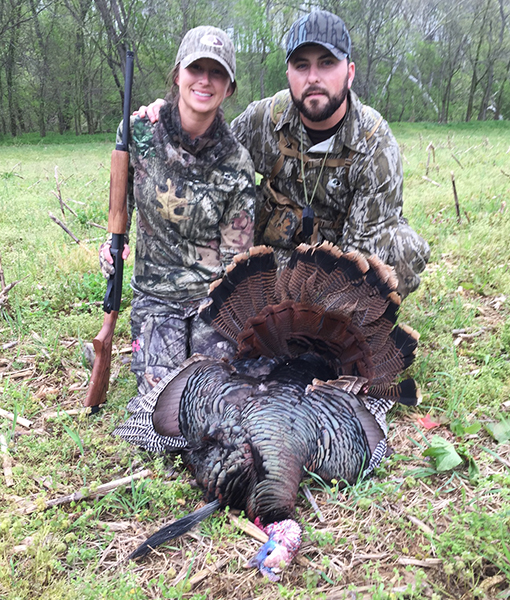 Enjoy more Tyler Farr news and videos here.