Trisha Yearwood and Garth Brooks had a fantastic time at Six Flags Over Texas the past Monday (Sept. 21st) in a private gathering to celebrate her birthday!
It was quite the party at Six Flags Over Texas when country super-couple Trisha Yearwood and Garth Brooks took the theme park over to celebrate her 51st birthday. Yearwood's actual birthday was Saturday (Sept.19th), however she was playing at American Airlines Center in Dallas with her husband, Garth Brooks, as part of their ongoing world tour. According to NBC Dallas-Ft. Worth, the amusement park is only open on weekends, but made arrangements to accommodate Brooks, Yearwood and their band for the outing, which was a surprise to Yearwood.
Kudos to Brooks for being an awesome husband and surprising her with a theme-park party! Check out the fun photos of the couple below: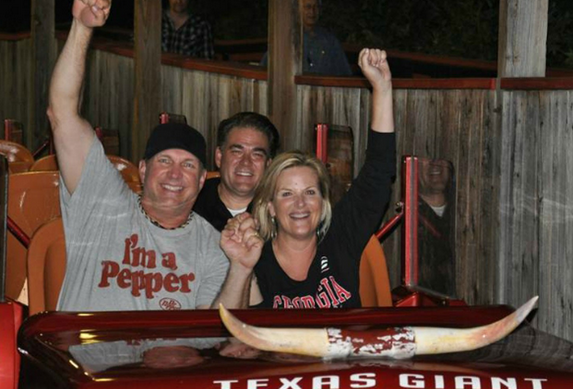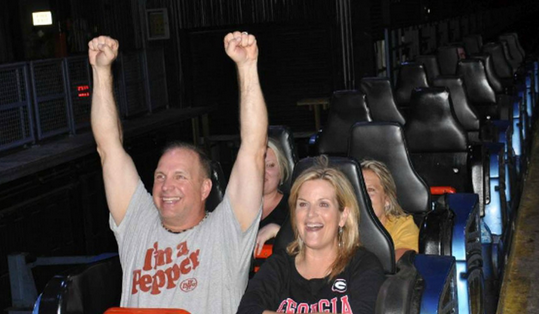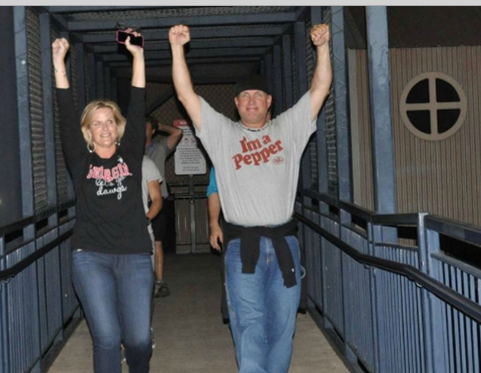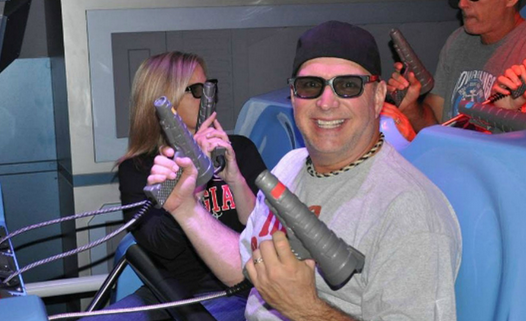 Brooks and Yearwood have had a lot to celebrate lately, the power couple earned spots on the Music City Walk of Fame in early September.
Even with all the excitement going on, Yearwood and Brooks still have their priorities in order. They took time to give some much-welcomed advice to other young musicians that are struggling to achieve what Brooks and Yearwood have.
"My advice to anybody coming here is, there's a fine line between compromise and not compromising [on] those decisions of where you'll bend …" Brooks told reporters at a media event following his and Yearwood's Walk of Fame induction ceremony.
"And the people that help you with those decisions is what it's all about. So 'relationships' would be the word I would use for anybody coming here," he continues.
"Find that guy that says, 'Hey, before you go in there and burn that office like you're getting ready to do, I want you to think about this, that and that,' because you can't go back. It's the hardest job they have, because all they can do is give you advice, but they know that they have to turn you loose, and you have to make those decisions. And fortunately, when it's good, they get to enjoy that success, and when it's bad, they get to burn with you, and it's all out of their control."
The couple kicked off their current tour last year. The Dallas shows, which wrapped on Tuesday night (Sept. 22), were the first after a break in the tour, and the couple changed up the staging for the new leg.
"We've been out on the road for 10 months," Brooks tells 102.3 BlakeFM.
"We have taken a lot of looks at what's working, gotten rid of the things that weren't, and we're coming out with a brand-new look. We're gonna re-design the whole video world, the wings of the stage are a little different, and the set list is starting to fall into the sweet spot."
Catch the couple on tour below!
[bandsintown_events artist="Garth Brooks" display_limit="10″]
For more Trisha Yearwood coverage CLICK HERE
For more Garth Brooks coverage CLICK HERE