Trisha Yearwood was honored this past Monday night (Nov. 2) with the ASCAP "Voice of Music" Award.
It's been almost 20 years since Trisha Yearwood's husband Garth Brooks won the "Voice of Music" award from the American Society of Composers, Authors and Publishers' (ASCAP) Country Music Awards, but now she can proudly say they stand on equal ground.
Yearwood was excited to receive her award this past Monday night, although she admitted to CMT that she was a little anxious.
"I'm not big on surprises," Yearwood said on the red carpet, "so I am nervous."
In typical Garth Brooks fashion, he came to the rescue for Yearwood by saying "You're so worthy of what's coming."
"I'm really touched," Yearwood said about the award.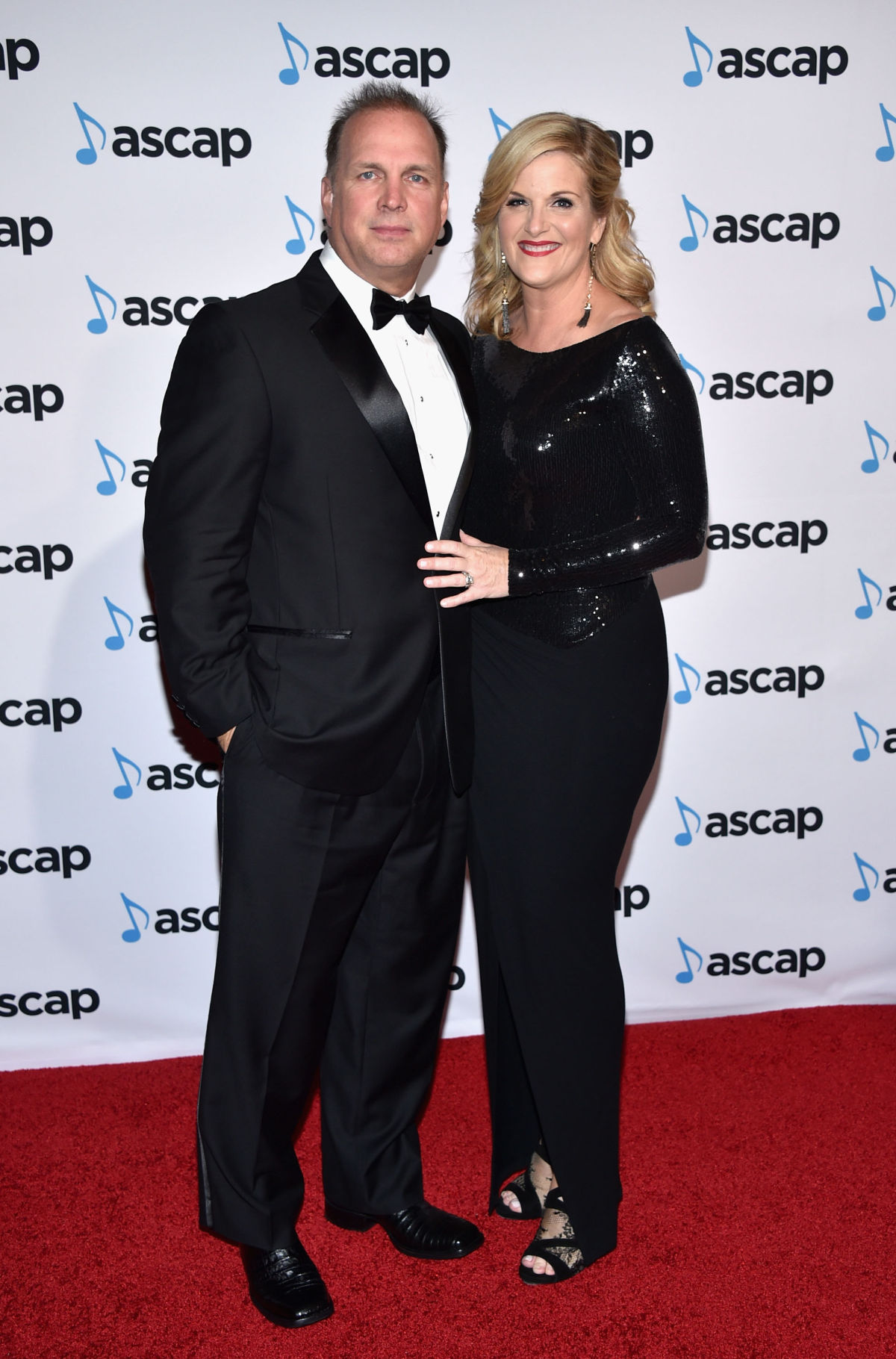 The ASCAP "Voice of Music" award goes to the country music singers that give their vocals to another songwriter's song.
"I've been the biggest fan of songwriters my whole career. And this award is not about me. I just got to interpret those songs. I'm honored."
The night was a star-studded event, as you can see from the video below. There was a special moment when the band Lady Antebellum performed a tribute to Yearwood's 1992 hit "Walkaway Joe".
"Trisha's been a huge influence on us, especially vocally. She lands in this really unique spot that not many people land in," Haywood said. "That was the music we all cut our teeth on, that was what we grew up on. That '90s country was what I spent all my hours listening to. To be able to honor that is awesome. When they asked us, all three of us said, 'Can we please, please, please do 'Walkaway Joe'?"
Watch a recap of the night below, followed by Trisha Yearwood singing "Walkaway Joe"!
For more Trisha Yearwood coverage CLICK HERE