Frank Sinatra's 100th birthday is being celebrated by an all-star concert which will be held at the Wynn Las Vegas Encore Theatre tonight (Dec. 2). The special show is being taped by CBS and will air at 8 p.m. this coming Sunday.
Yearwood will perform one of Sinatra's classic songs, along with the rest of the performers which include 17-time GRAMMY winner Tony Bennett, two-time GRAMMY winner Garth Brooks, seven-time GRAMMY winner Carrie Underwood, and many others.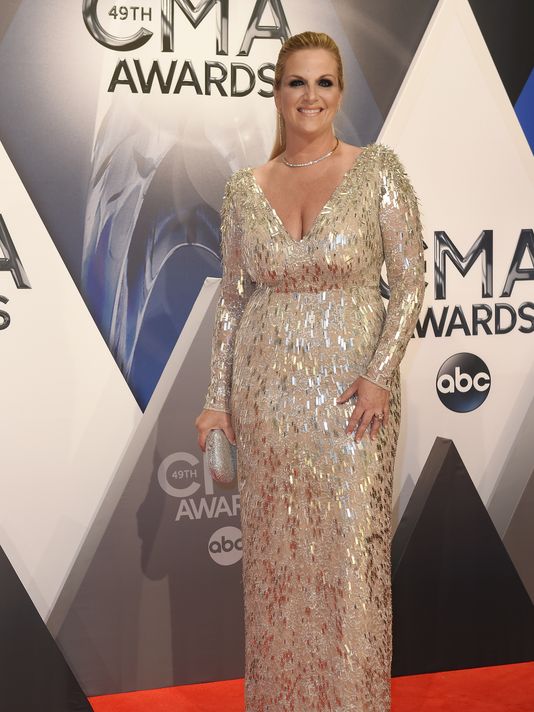 "Frank Sinatra is a voice for all generations. His showmanship and artistry have remained unmatched since he began performing professionally in the 1930s to his last recording 21 years ago," said Neil Portnow, President/CEO of The Recording Academy.
"Today, he continues to gain popularity for his classic sound and signature style. It's only fitting that we join the global celebration in honor of his 100th birthday."
Yearwood and Brooks leave Vegas after the concert tonight and head to Wichita, KS where they will appear at the Intrust Bank Arena for six concerts Thursday through Sunday.
Yearwood will be out promoting her cookbook, Trisha's Table: My Feel-Good Favorites for a Balanced Life, at Wichita's Williams-Sonoma.  Trisha's Table, written by Trisha Yearwood with her sister Beth Yearwood Bernard and foreword by Garth Brooks, features both lighter and traditional indulgences similar to Yearwood's previous books (Georgia Cooking in an Oklahoma Kitchen in 2008; Home Cooking with Trisha Yearwood in 2010).
Yearwood and Brooks will even have lunch with one lucky radio contest winner who submitted a story about a Prizefighter in their lives – someone who has overcome adversity. (Last year, Yearwood released an album called Prizefighter: Hit After Hit)
People can enter the contest until 2 p.m. on Thursday, and two winners will be named on Friday. Each winner will be allowed to bring a guest to the lunch.
Catch Yearwood and Brooks on tour below!
[bandsintown_events artist="Trisha Yearwood" display_limit="10″]
UP NEXT: Trisha Yearwood "Catches Up" to Husband Garth Brooks
For more Trisha Yearwood coverage CLICK HERE
For more Garth Brooks coverage CLICK HERE