Country music standout Travis Tritt and his family clearly have a strong bond and enjoy spending quality time together. Check out this lovely family unit, here!
Country music star Travis Tritt married third wife Theresa Nelson on April 12, 1997. Previously, he was married to high school sweetheart, Karen Ryon, and then to Jodi Barnett, who was twelve years his senior. He divorced Jodi shortly after signing with Warner Bros. in 1989— the divorce was finalized one month before his debut studio album Country Club was released in 1990. The classic tune "Here's a Quarter (Call Someone Who Cares)" was inspired by Tritt's second failed marriage.
After 20 years of marriage, Travis and Theresa are still madly in love and have built a strong family together. Their three beautiful children, daughter Tyler Reese (born February 18, 1998) and two sons Tristan James (born June 16, 1999) and Tarian Nathaniel (born November 20, 2003) are a testament to their special bond.
Travis is not the only musically gifted one in the beautiful family of five, 19-year-old daughter Tyler has also proven that she has a gift for singing. The budding songbird sometimes joins her dad on stage at concerts, showing off her inherited musical talent. It's no surprise that the Tritt children grew up with a passion for music when their dad is also a beloved country music star.
Let's take a look at the Tritt's best family moments below!
Travis Enjoying Some Fun in the Sun with His Family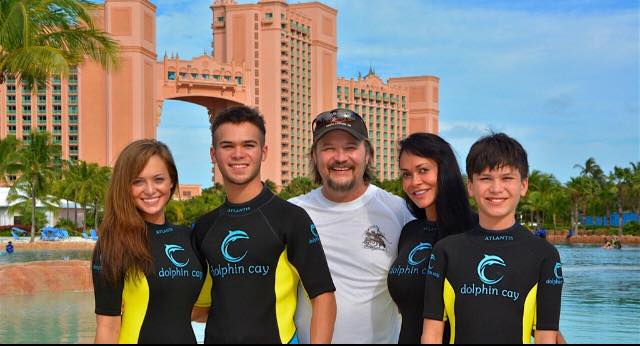 Celebrating Tristan's Birthday in Style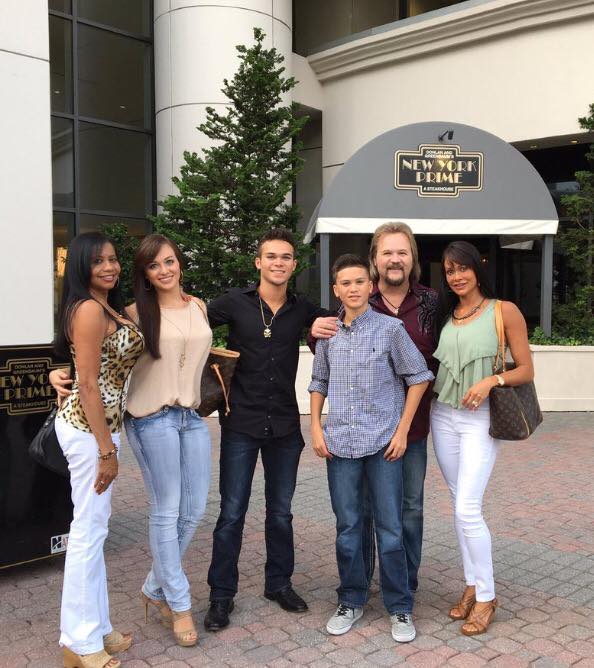 Snapping a Candid Family Photo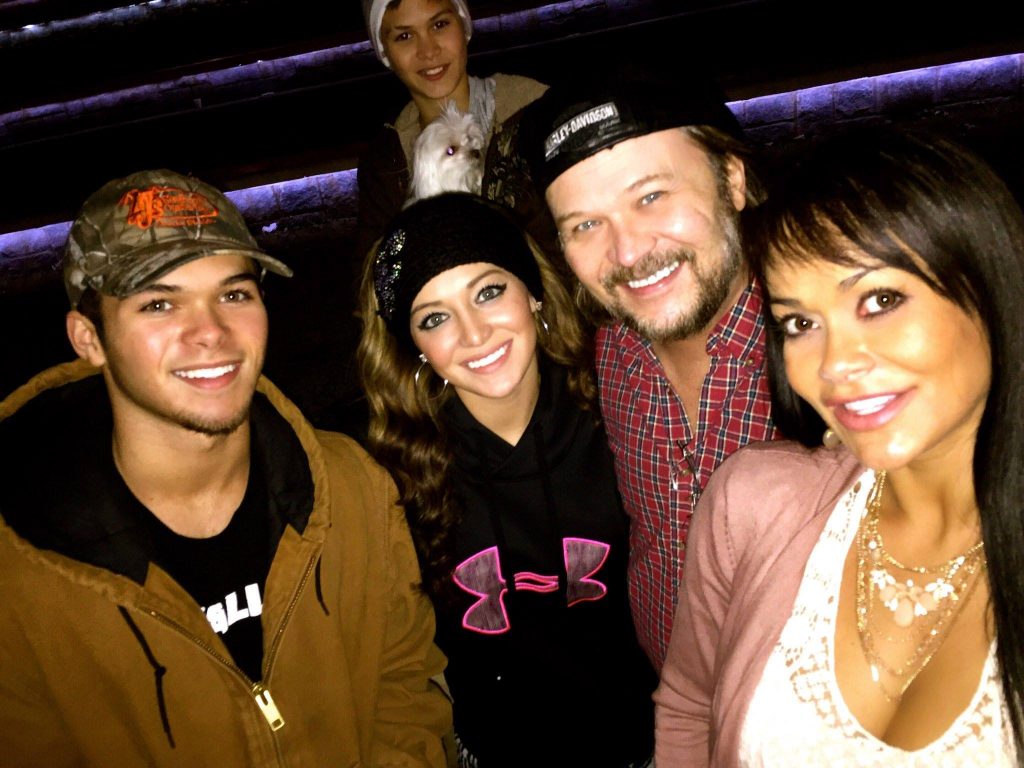 A Proud Parent Moment as Tyler Graduates From High School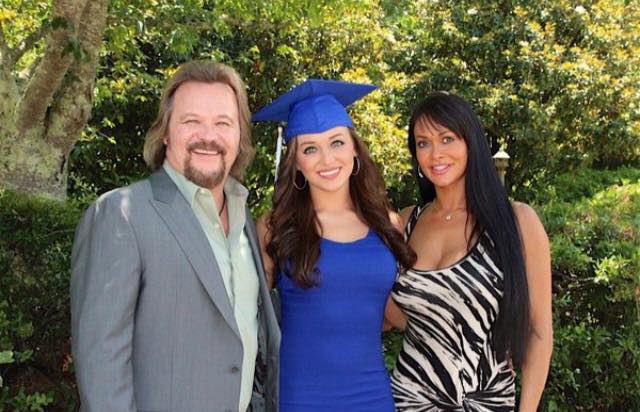 Checking Out Some Christmas Lights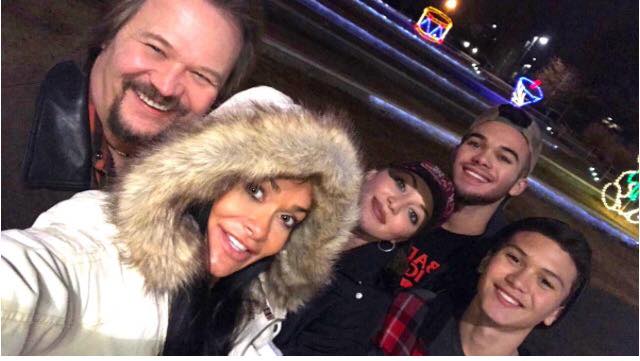 The Family That Plays Together, Stays Together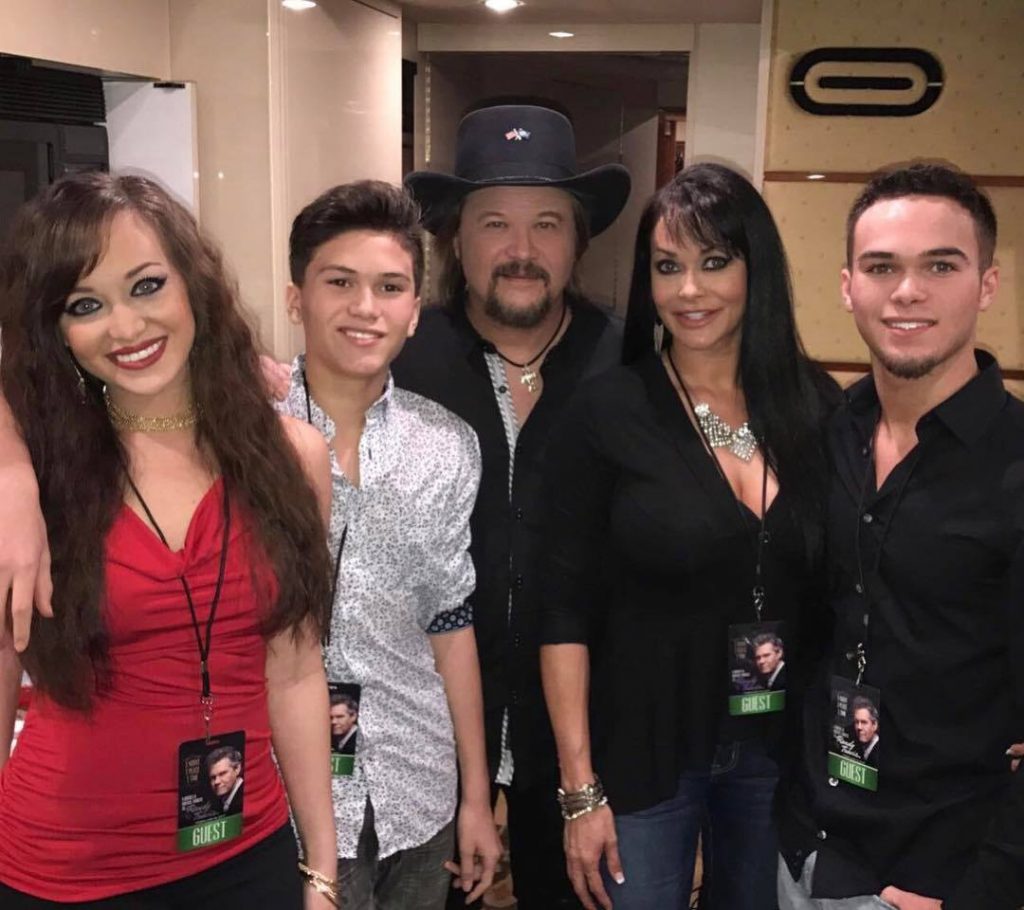 Travis and his family look like they are especially close and have a blast together. After two failed marriages, it's great to see so Travis still happy with his soul mate after over two decades together.
Be sure to share this with other fans of the country music standout!