Rock The Ocean's Tortuga Music Festival has recently announced its lineup for 2017! See which major country acts will be hitting the beach here.
The wait is over! The Tortuga Music Festival lineup has been announced for 2017 and the headliners are some of country's most popular artists— Kenny Chesney, Luke Bryan, and Chris Stapleton will kick off Tortuga's fifth year, running April 7th-9th!
Country acts Darius Rucker, Brett Eldredge, Old Dominion, Alan Jackson, and Drake White are also joining the fun. To view the event's complete lineup and to purchase tickets go here!
A portion of the proceeds benefits the Rock The Ocean Foundation, which promotes ocean conservation and education.
This will be Kenny Chesney's third appearance as a headliner.  Luke Bryan, Brett Eldredge, and Old Dominion will make their second appearance on the stages of Fort Lauderdale Beach Park.  Now that the festival is three days long, more artists can join the fun and perform on the white sands of the beach.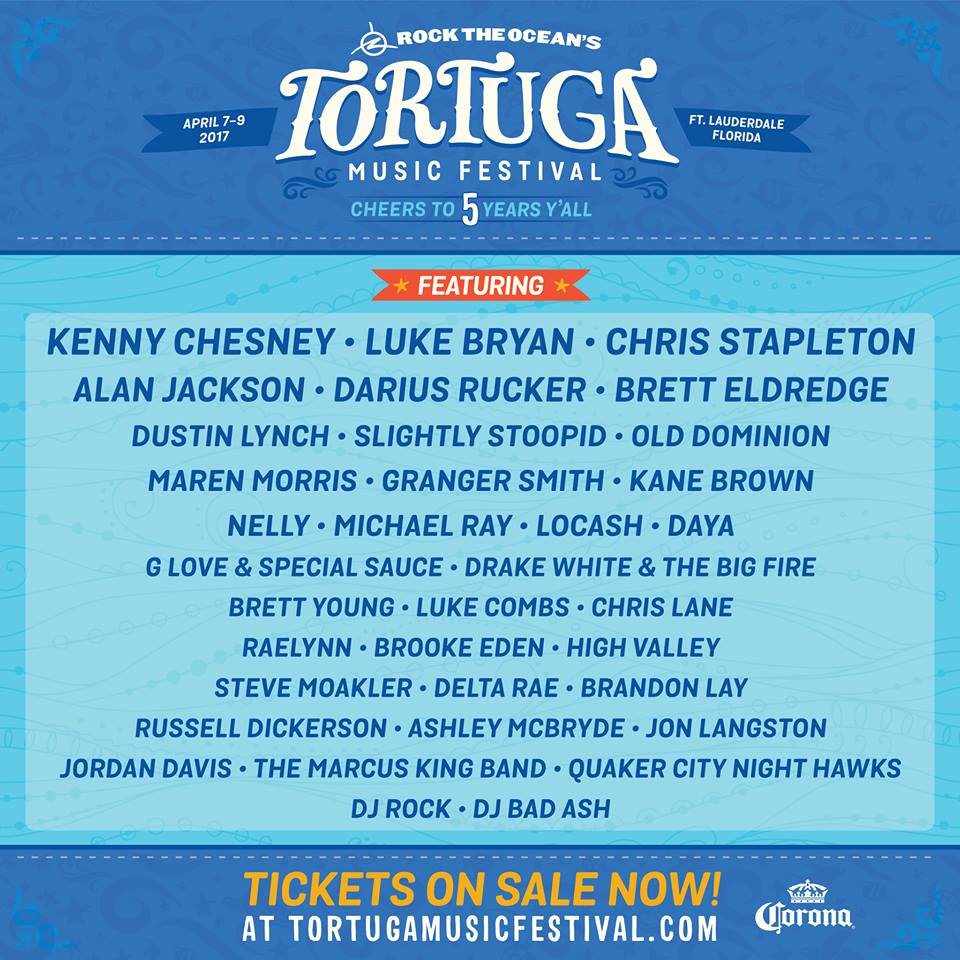 With this stellar 2017 lineup, Tortuga Music Festival is one you won't want to miss. Share this update with other music festival fanatics!