While on 'Good Morning America,' country star Tim McGraw chatted about "The Shack" film and also dispensed some real relationship wisdom.
Tim McGraw and Faith Hill are one of country music's most successful couples. So what's their secret to maintaining a strong marriage while immersed in a difficult industry? During McGraw's appearance on ABC's Good Morning America, the country star shared how they make it work— "I just do what she says," the entertainer quipped with a smile.
This man might just be the smartest guy alive. 😉
The power couple's latest musical collaboration, "Keep Your Eyes On Me," is featured on the film "The Shack," which also stars McGraw as the character 'Willie.'
"Shane McAnally, Lori McKenna, Faith, and I watched the movie to try to figure out a song idea," Tim revealed about the song's origins. "So, we were writing songs and writing ideas in notepads in the middle of crying. At the end of the movie, we went in a room to sit down and discuss what we wanted to write and we all had the same note right up at the top — keep your eyes on me. It was a line from the film. So, we went back to our house and about a week later, we wrote the song 'Keep Your Eyes On Me.'"
Enjoy Tim's entertaining full interview below!
"The Shack" hits theaters nationwide on Friday, March 3rd. Fans can also catch Tim and Faith on their highly-anticipated Soul2Soul Tour, which kicks off April 7th in New Orleans, Louisiana.
Look at how cute these two lovebirds were at "The Shack" premier on Tuesday night!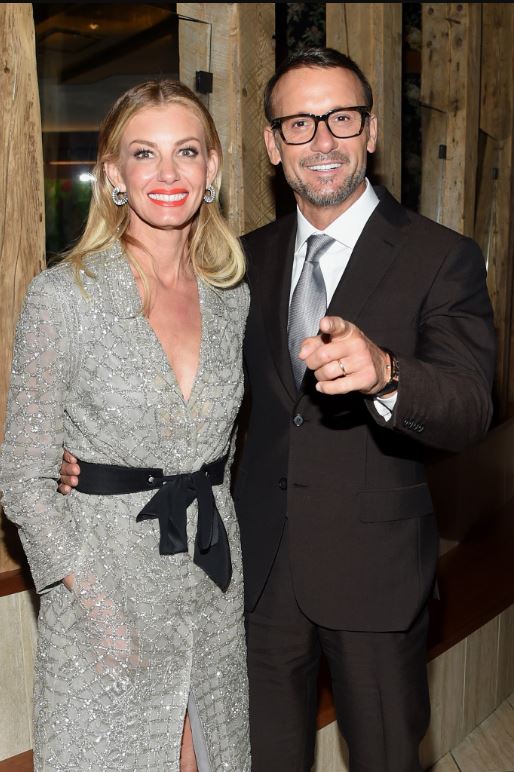 Share this with other Tim and Faith fans!