Tim McGraw and daughter Maggie look to have enjoyed their night out together at the 2016 American Music Awards!
When Faith Hill isn't available, Tim McGraw's go-to award show date is 18-year-old daughter, Maggie. The father-daughter duo attended last night's American Music Awards together and Maggie got to watch her father accept the Favorite Country Song honor for "Humble and Kind."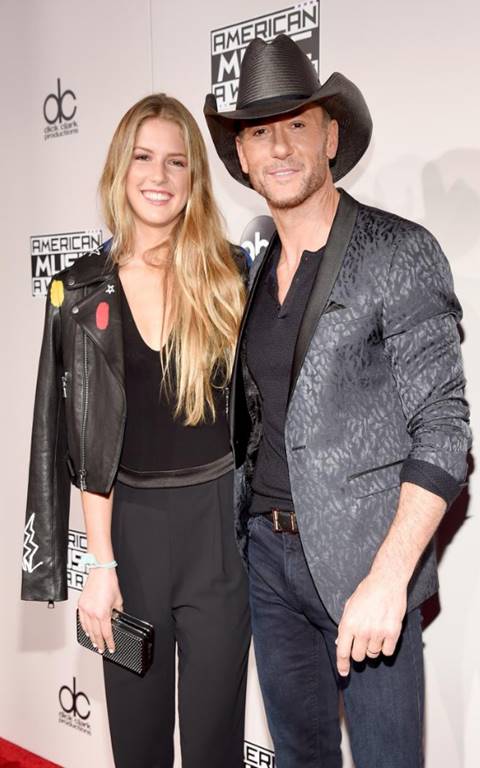 During his heartfelt acceptance speech, McGraw sweetly addressed his three daughters Gracie, Maggie, and Audrey saying they are "an inspiration to me every single day." The entertainer also thanked Faith Hill, calling her "my soul soldier, my lover, my wife … who stands beside me."
Maggie is becoming an award show pro, she accompanied her famous father at the CMT Awards earlier this year. Of course the pair made a very special post-ceremony stop at In-N-Out Burger. The perfect end to a fun father-daughter date!
Maggie has just started college and her superstar parents are planning to embark on their highly-anticipated 2017 Soul2Soul World Tour in April.
Share this with other Tim McGraw fans!