What could possibly be more enjoyable than football and food? Football, food AND Country music! The Band Perry will be performing at the NFL's Party With a Purpose event, on the day before Super Bowl LI.
Super Bowl LI will be played in Houston, Texas, on February 5th. However, Party With a Purpose will be held the night before, on Saturday, February 4th. Not only will Party With a Purpose be an incredibly fun experience, all of the proceeds will benefit homeless Americans. The NFL will be donating every penny that the event raises to feed hungry Americans in all 32 cities that host an NFL team.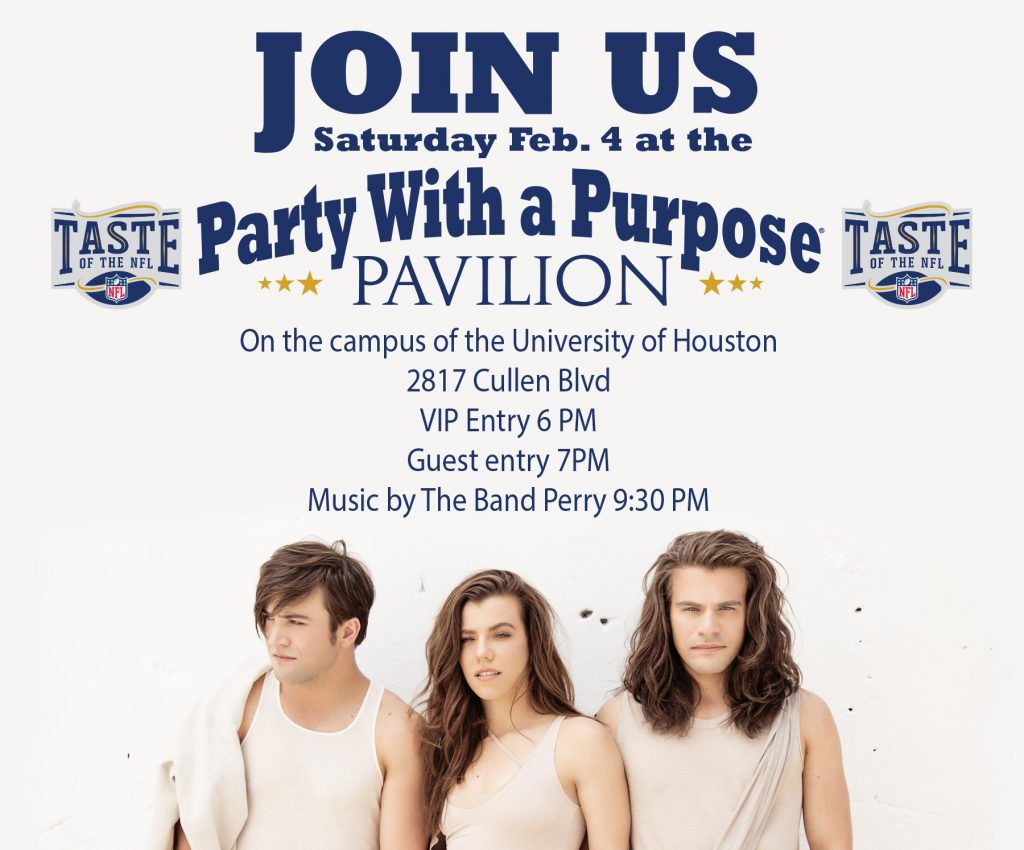 The event, which will take place at the University of Houston, boasts on having more than 35 food stations, each served by a renowned chef from a different U.S. city that an NFL team plays their home football games. This years celebrity chefs are Andrew Zimmern, from Bizarre Foods, Richard Blais, from Top Chef, and Alex Guarnashelli, from Chopped. Typically, former NFL legends greet fans and visitors at the dining tables. Guests will indulge in all of the delicious foods served from these elite chefs before the concert begins. Once everyone has enjoyed an overwhelmingly large amount of delicious food, they will be ready to listen to music. The stage will be set for The Band Perry to perform. The trio consisting of Neil, Reid, and Kimberly Perry tend to lead their concerts with their song "Better Dig Two" followed by "If I Die Young" and "Comeback Kid."
Share this post with other fans of The Band Perry and the NFL!