Whether you're a big Lonestar fan or just want to learn some interesting facts about the Country band, take this trivia quiz!
Country band Lonestar has been in the music industry for over 20 years!  As they keep producing music, their fan base continues to follow them.  They recently released a tenth album, and they are on tour this year.  If you already knew that, you may be a Lonestar fan!  Take this trivia quiz to test your Lonestar knowledge and learn some interesting facts about the group.
1.) All of the following people are members of the band except:
a.) Richie McDonald
b.) Keech Rainwater
c.) Michael Britt
d.) Troy Gentry
2.) What does the band call the warehouse where they practice and hang out together?
a.) The Warehouse
b.) The Man Cave
c.) The Band Cave
d.) The Lonestar Location
3.) What song was Lonestar's longest lasting number one single and biggest hit?
a.) I'm Already There
b.) Amazed
c.) Mr. Mom
d.) My Front Porch Looking In
4.) Who sings lead vocals for Lonestar?
a.) Michael Britt
b.) Keech Rainwater
c.) Richie McDonald
d.) Dean Sams
5.) The band released a new album in 2015.  What was the name of the new album?
a.) Never Enders
b.) Lonestar Classics
c.) Forever
d.) Amazed
6.) What was the band's original name before changing it to Lonestar?
a.) Lonely Stars
b.) Texasee
c.) Four Country Boys
d.) Southern Stars
7.) What was the band's first hit single?
a.) Tequila Talkin'
b.) Amazed
c.) What About Now
d.) Walking in Memphis
8.) Why did Richie McDonald leave Lonestar?
a.) He lost his voice
b.) Another singer was going to take his place
c.) He didn't get along with the other members
d.) The band lost its record deal
9.) Who was the original fifth bandmate that became well-known in a different Country music career?
a.) Eddie Montgomery
b.) John Rich
c.) Toby Keith
d.) Brad Paisley
10.) Where did the band meet?
a.) Austin, TX
b.) Louisville, KY
c.) Nashville, TN
d.) Atlanta, GA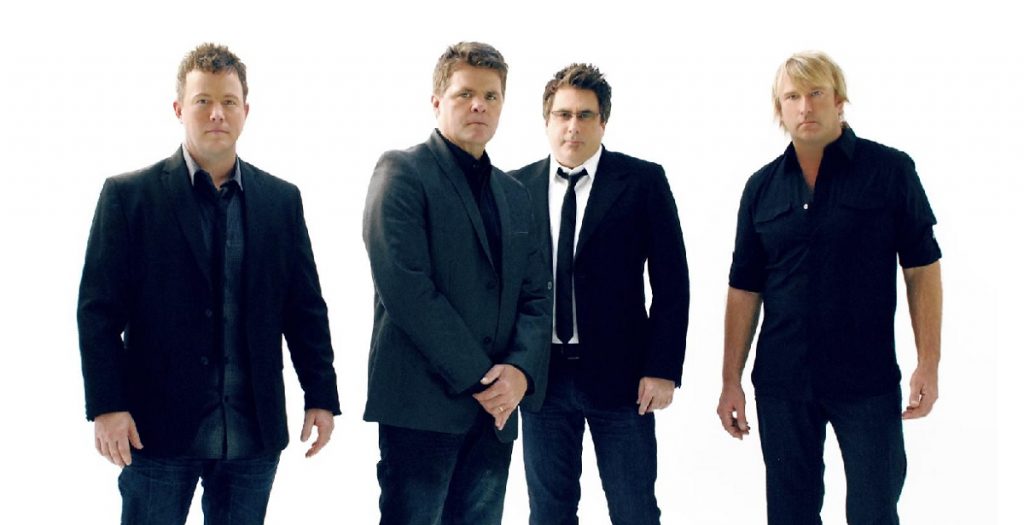 Answers:
1.) D – Troy Gentry.  Troy Gentry is second part of the Country duo Montgomery Gentry.
2.) C – The Band Cave.  The Band Cave is where the band members hang out, practice songs, and come up with song ideas.  It's a big warehouse that they converted into a man cave for the band!
3.) C – Amazed.  "Amazed" was recorded in 1999 and became the band's biggest hit.  It also reached No. 1, where it remained
4.) C – Richie McDonald.  Richie McDonald is the lead vocalist for Lonestar, and he also plays piano.  Michael Britt plays lead guitar and backup vocals.  Keech Rainwater plays drums, and Dean Sams plays keyboard, acoustic guitar, and backup vocals.
5.) A – Never Enders.  This is the band's 10th album together! They go back to their roots and play soulful music representative of the members' honky-tonk roots.  Check out the title track below:
6.) B – Texasee.  The band came together in Tennessee, and it was just ironic that they were all from Texas.  Their original idea was blending the two states to become Texasee.  But the name was difficult to say and spell, so they later changed their name to Lonestar, which was much easier.
7.) A – Tequila Talkin'.  The band's first single came out in 1995 with BNA records, and was called "Tequila Talkin'."  The song reached No. 8 on Billboard's Country singles chart.
8.) D – The band lost its record deal.  McDonald decided to leave Lonestar after the band lost its record deal with BNA.  There were no disagreements with band members.  He simply wanted to be there for his son to grow up, and he wanted to experiment as a solo artist.
9.) B – John Rich.  John Rich was included in the original five members of Lonestar, originating in 1992.  But Richie McDonald established himself as the lead vocalist, and John Rich left in 1998 to pursue a solo career to be heard more.  That's when he joined Big Kenny Alphin to form Big and Rich.
10.) C – Nashville, TN.  The members of the group are originally from Texas, but the band met in Nashville, Tennessee.  It became their new home, where they first started playing and touring together.
Be sure to share these interesting facts and trivia with other country music fans!
Listen to Lonestar's Mr. Mom