In a 2016 interview with Dan Rather, Country Music star Tanya Tucker talked about depression and her terrible medical ordeal that burned her face in 2008.
Country star Tanya Tucker's routine face peel procedure went very wrong back in 2008.  When you decide to get a run-of-the-mill, non-surgical cosmetic treatment, you don't expect to end up with fire covering your face and shooting into your lungs. This is what the iconic country music singer Tanya Tucker had to deal with when she got a routine facial peel.
In an interview that aired in February of 2016, Tucker told journalist Dan Rather about a horrible event that happened to her in 2008.
"I wanted to get a chemical peel on my face. It's a normal [procedure], it's not even a hospital stay," Tucker said in a press release promoting her interview with Dan Rather.
"They caught the laser on fire with the oxygen… the only thing I remember hearing is, 'Get the ambulance, we've got a fire.' [I had] second and third-degree burns from here down on my face, and then the flames went up into my nose and down into my lungs… It was the worst thing… I was just saying, 'God, why me?'"
The incident had lasting effects on Tucker's musical career.
"It also changed my voice, which has been another obstacle I've had to overcome. I've had to struggle to reach certain notes, which I never had to do before."
Tucker has had to suffer through more than one tragedy in her life. She also lost her mother the year before horrific medical tragedy that permanently changed her facial appearance.
"You try and mentally prepare for it, but when it comes, you are not prepared for the emotional toll it takes," she shared.
After spending half a million dollars on doctors to help her through the tough time, Tucker now credits prayer for getting her out of the depression that the death of her parents and the chemical peel sent her through.
"I think that's probably what helped me the most, is, I went to a monastery right outside of Aspen, and I went really for my friend, who had breast cancer, and it had spread," she says. "But she's in remission now, and we're so thankful for that. But she had went to this monastery where there's 20 monks outside of Aspen, and I really connected with it. When you have 20 women praying, laying their hands on you and saying prayers or you, it's pretty powerful. Very powerful. And I found some sort of a strength there. And I'm going back again this year."
The Big Interview, featured an hour long interview with Tanya Tucker that aired on AXS TV.
Tanya Tucker recovered from the incident and went on to become the big Country Music winner at the 2020 Grammy Awards taking home two trophies for Best Country Album as well as Best Country Song for "Bring My Flowers Now" .  At 61 years old, 2020 became Tanya Tucker's Grammy year after having several prior Grammy nominations.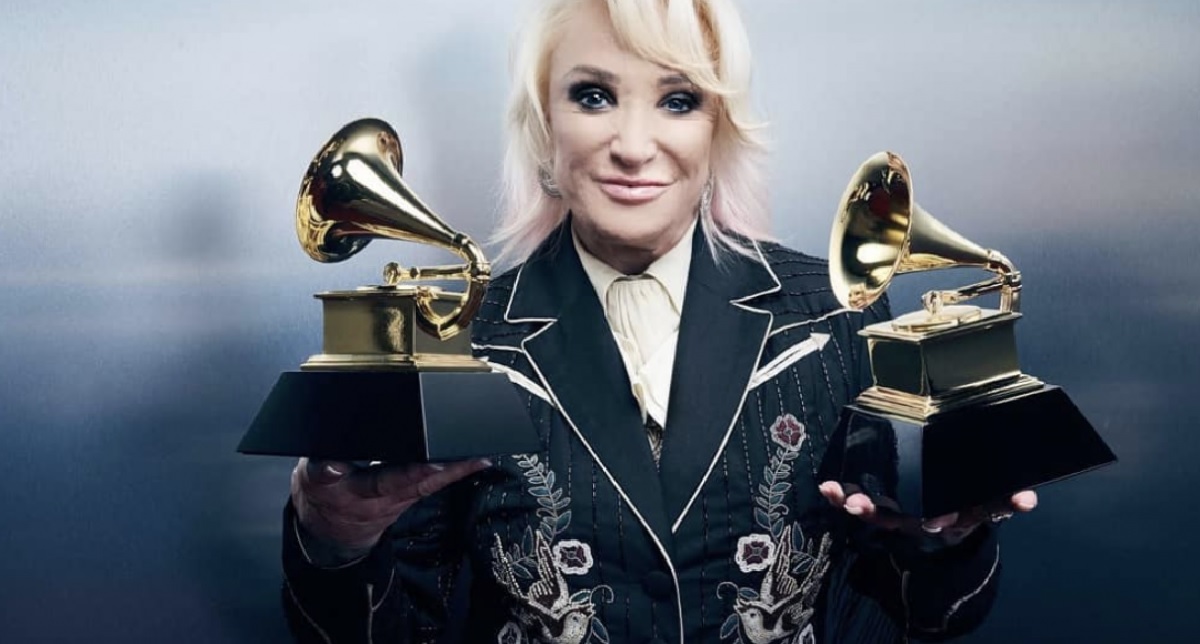 Tanya Tucker was nominated for four 2020 GRAMMY Awards including Song Of The Year: "Bring My Flowers Now," Best Country Album: While I'm Livin', Best Country Solo Performance: "Bring My Flowers Now," and Best Country Song: "Bring My Flowers Now." The four nominations led all 2020 Country GRAMMY nominees. Produced by Brandi Carlile and Shooter Jennings, While I'm Livin', Tucker's first new album in 17 years was released in August.
Tanya performed "Bring My Flowers Now" alongside Brandi Carlile at the 2020 Grammy Awards.
Tucker was born in Seminole, Texas and achieved her first country hit, the classic "Delta Dawn," at the age of 13 in 1972. Tucker became one of the most admired country music artists, amassing 23 Top 40 albums and 56 Top 40 singles.  Ten of her songs reached the #1 spot on the 
Billboard
 country charts. Tucker's indelible songs include some of country music's biggest hits including:  "Delta Dawn," "Soon," "Two Sparrows in a Hurricane," "It's a Little Too Late," "Trouble," "Texas (When I Die)," "If It Don't Come Easy" and "Strong Enough To Bend." Tucker has also won two CMA awards, two ACM awards, and three CMT awards.