Luke Bryan's Florida Beach House is a popular retreat for the country star and his family.....take a peak inside here...
Luke Bryan's Florida Beach House is the perfect destination for the family to chill out and relax.  The entire family clearly knows how to enjoy the pool and beach destination via the pictures below.
Luke Bryan Homes: Florida Beach House Retreat
Luke Bryan's beach house is a slice of paradise in sunny Florida! Check out the Bryan family's lovely vacation destination below.  Luke and his wife Caroline nicknamed the Floriday property "Snowman," in honor of the country singer's late brother, Chris, who died in a car accident when Bryan was 19.  "Evidently, Chris wasn't a great golfer," Caroline tells Traditional Home of the unusual name, which in sports speak means scoring an eight on a single hole. "Snowman became his nickname.   Luke is a simple man and likes to fish and be at the beach. In a 2017 feature in Traditional Home Magazine, the Bryan family allowed a photographer to have a peek inside of their lovely Florida vacation home.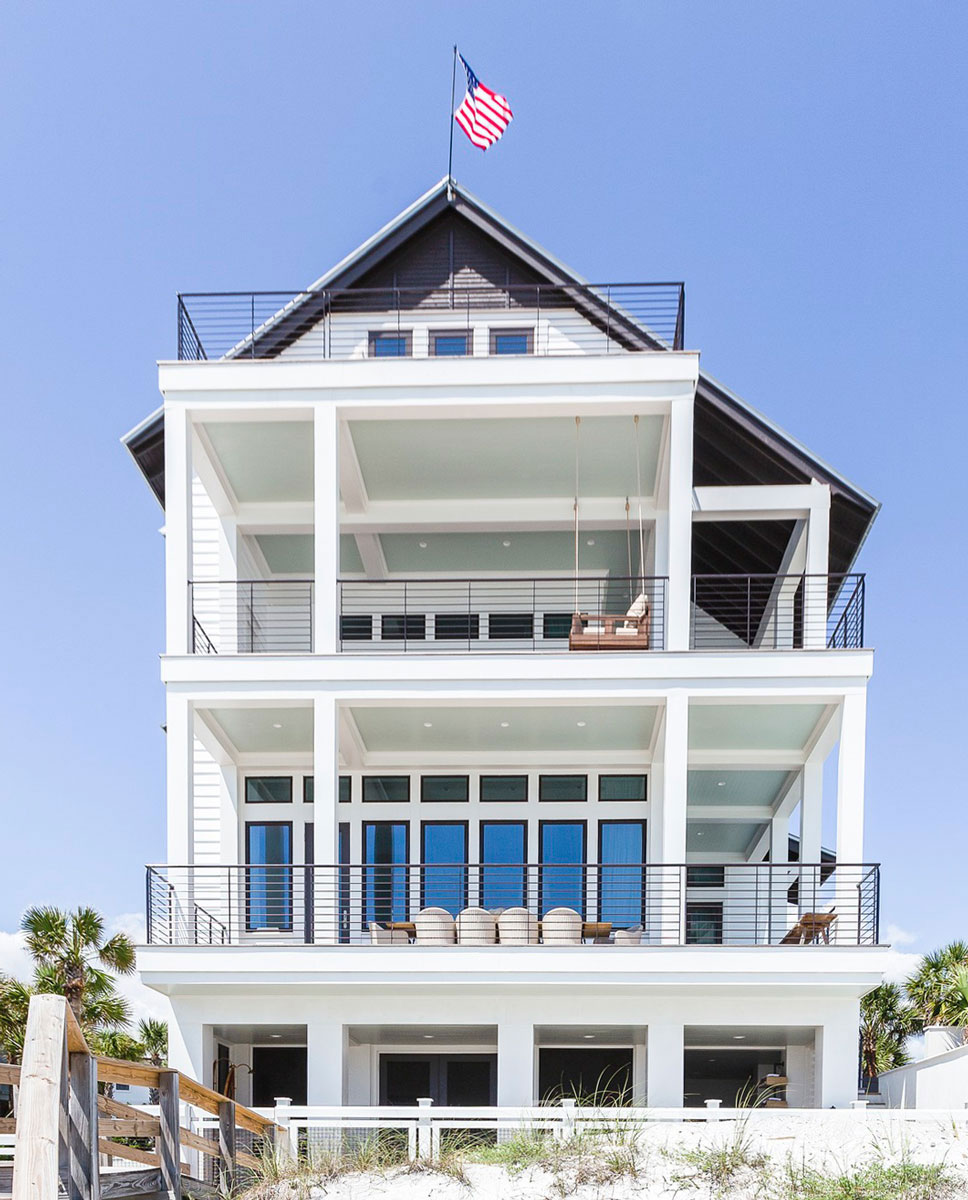 The beach house is a place that the Bryan family can all be together as a family unit, which is a rare thing. "This is where Luke and I can actually relax and not run 100 miles per hour," Caroline said. "Typically, all five kids (young sons Tate and Bo, nieces Kris and Jordan, and nephew Til) are here with us. There is nothing better. And Luke can fish all day, which makes him the happiest man on the Gulf." This family clearly loves the sun and sand…
The house's designer wanted the home to reflect and serve the family's need for peace in a world that is constantly moving.   "Luke, Caroline, and the boys are constantly on the go," says Snowman's interior designer Chad James. "This is really a space where they can check out and be reclusive. They can just shut off from the outside world for a bit."  The color-scheme is a delightful blend of neutrals and ocean blue.  "We wanted to tap into the exterior elements," James commented. "I have a favorite moment—right where the water meets the sky. It's always such a beautiful dark blue. I used that for an accent color, and everything else pulls from the palette of sand and sea grass—neutral, natural colors."
The Bryan family's pets also approve of the beach living!  You know how labs love water!
The pool is a source of many good times as demonstrated by the video below…
Luke and Caroline demonstrate how they love to annoy the kids. . .
Caroline and the crew demonstrate the group jump into the pool…..
Remember to "share" this beach escape with other country music fans!