The young Canadian country artist, Steven Lee Olsen, is turning lots of heads with his first release on Columbia Nashville Records.  His latest single, "Raised By a Good Time," and the new music video to go with, are getting lots of love from the fans.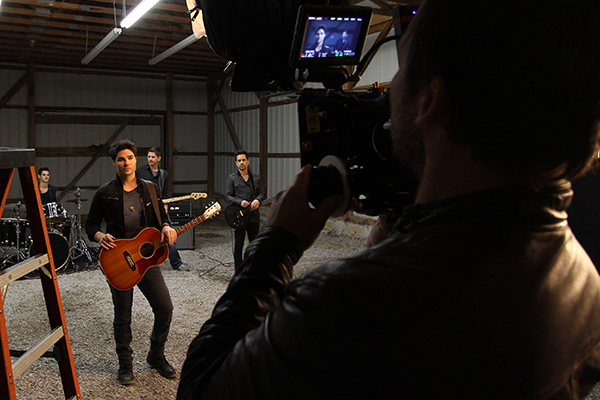 The "Raised By a Good Time" video shows scenes of Olsen and his band playing the new single in a barn, as well as a bonfire scene that gets busted by the cops. The new video was produced by Mason Dixon who "really helped capture the spirit of the song," says Olsen. And the camera angles and cinematography of the new video turned out amazing as well. Watch the rebellious new video below!
Steven Lee Olsen's first album from Columbia Nashville is on its way but still no word on a title or release date. The new album is highly anticipated as Steven Lee Olsen was recently named a "country artist to watch" in 2015 by the Huffington Post.
Olsen is a great songwriter and a hard worker who is recording lots of exciting new music as well as writing songs for big names like Garth Brooks and Craig Morgan. Keep a close eye on this budding young artist, he could very well be the next big thing.
For more Steven Lee Olsen news click HERE!