More details have just emerged surrounding Shania Twain's upcoming album! Check out the record's name, cover art, and more here.
The SUMMER OF SHANIA is about to kick off! The country music superstar's brand new single "Life's About to Get Good" is set to premier via The Bobby Bones Show tomorrow, Thursday, June 15th and Shania Twain's first album in 15 years is due out on September 29th.
To further fuel the fire of intense anticipation, the Canadian songstress also took to Facebook to share the album's title and cover art. Leopard print is back y'all! That impresses us very much…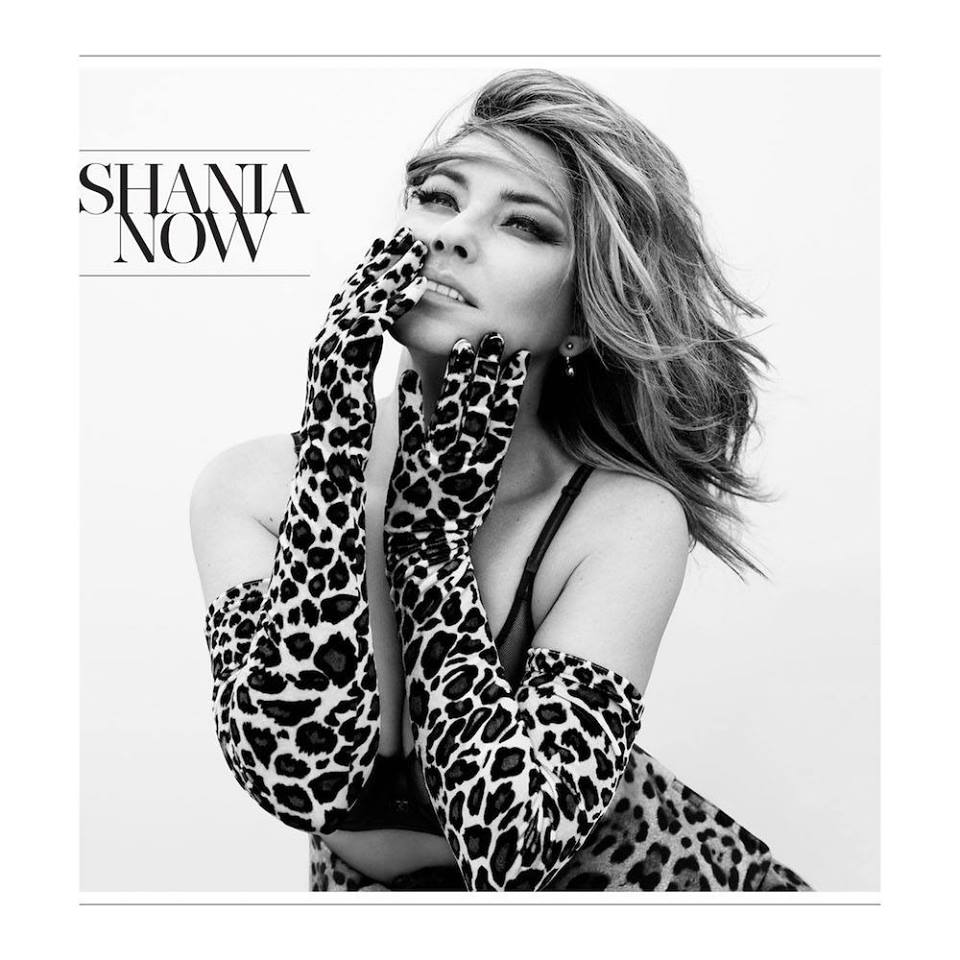 When writing "Life's About to Get Good," Now's lead single Shania explains, "I was at home looking out at the ocean and I said to myself, 'Here I am stuck in this past of negativity, but it's so beautiful out. I'm not in the mood to write a 'feeling-sorry-for-myself' song." The Canadian-born talent realized that within life's lows, there's also glimmers hope and positivity. "You can't have the good without the bad. And that's what the song ended up being about."
The star also tweeted the laid back art for "Life's About to Get Good." Check it out below!
UK 🇬🇧
Tune into @achrisevans on @BBCRadio2 tomorrow morning for the first play of my new single #LifesAboutToGetGood pic.twitter.com/sH5IJTVC4t

— Shania Twain (@ShaniaTwain) June 14, 2017
Twain debuted the song during her headlining show at April's Stagecoach Festival in Indio, California. She has been working on the new album for quite a while, saying it was therapy. This song specifically is about the good and bad in life, but how important it is to have both. "You gotta take the good with the bad, right? No pain, no gain," she told fans at the concert. The track is also featured in an ad for the 2018 Winter Olympics to be held February 8-25, 2018 in PyeongChang, South Korea.
A complete track listing for the Now record has not yet been made public, but fans can look forward to Twain performing as part of Today's Summer Concert Series on Friday, June 16th, on NBC.
Share this thrilling update with other Shania Twain fans!