Sara Evans will play herself on ABC's "Nashville".
Fresh off the release of her new album Slow Me Down (March 2014), country singer Sara Evans is getting ready to play a role on the popular television show "Nashville".
This year has been busy for the country star, with a laundry list of achievements including releasing the new album, guest-singing on "What a Fool Believes" with Michael McDonald for The Doobie Brothers' upcoming duets album Southbound, appearing on an episode of the TV series "Nashville", as well as appearing on the annual CMA Country Christmas special this fall.
"I'm still in shock," Sara tells Country Weekly. "None of that stuff ever seems real. It's only a year or two later where you're like, 'I really sang on a Doobie Brothers record. I really was on the TV show Nashville.' Because when you're in it, and you're doing it, you can't see it for what it is. You're just doing your job."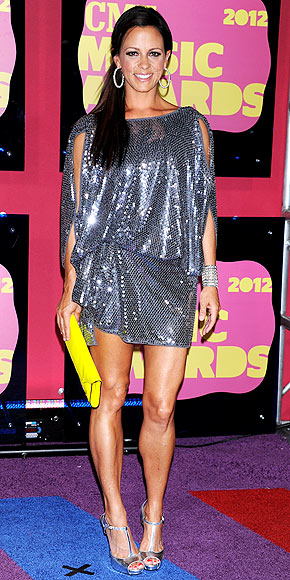 photo: Tammie Arroyo/AFF-USA
Will Sara plan on doing more roles off-stage and on-screen?
"I've thought about it over the years," she admits. "I've been sent scripts for different movies and TV shows, but I'm so busy with my career, we've never been able to find the time. But I have so much respect for what these actors do. It is really hard work, and a lot of time."
We are sure that whatever Sara puts her talent towards will be another great success!
Sara's episode of "Nashville" airs Oct. 29 on ABC.