We've been waiting for new music from Sara Evans since 2014. Check out her brand new single "Marquee Sign" here!
After a long absence from the radio waves and record label shakeup, country music maven Sara Evans has just dropped her new single 'Marquee Sign' off of her upcoming independent album Words, which comes out July 21st. The Missouri native co-wrote the tune alongside songwriters Jimmy Robbins and Heather Morgan. The track also features a very special guest vocalist, Sara's talented 14-year-old daughter Olivia.
"Having Olivia sing on 'Marquee Sign' is such a special moment for me, not only as a mom but also as a fan. I was so impressed when she went in the vocal booth and started singing these really cool parts and ad-libs at the end of the song! My fans have watched her grow up on the road with me and I can't wait for them to hear her on this song," Evans shared about collaborating with her eldest daughter.
Give "Marquee Sign" a listen below!
In August 2015, Evans split from longtime label home RCA Nashville. In an interview with The Boot, she shared, "That's really exciting to me because it seems like a fresh start and a chance to work with new people who have different talents and who are creative in their own ways. I had a great, long run with Sony Records, and had great relationships and lots of success. But this is a new chapter for me, and I'm really excited about it."
On April 25, 2017, the songstress officially launched her own record label, Born to Fly Records, and reached a distribution deal with Sony RED for her eight studio album. Of the surprise independent move, Evans said that "it's like I'm taking complete control of my music" and was ready to be in the wheelhouse.
Words features a total of fourteen female songwriters, including Ashley Monroe, Caitlyn Smith, Hillary Lindsey, Hillary Scott, Liz Hengber, and Sonya Isaacs. Keep an ear out for Sara's new music!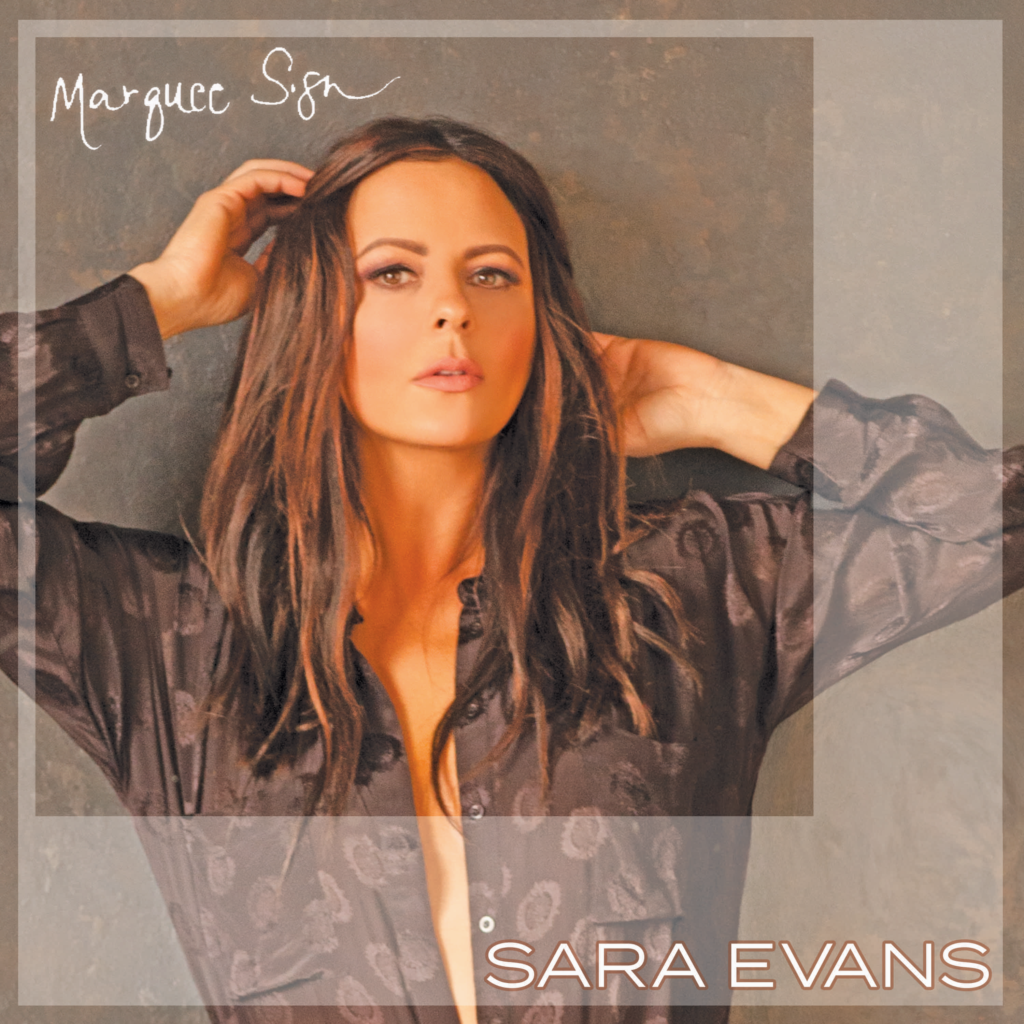 Be sure to share this love-gone-wrong song with other Sara Evans fans!