Joey + Rory's Little Indiana Feek is 100% amazing!
Indiana Feek is absolutely thriving at High Hopes, an amazing preschool and developmental center that specializes in working alongside children with special needs located close to the Feek family's Tennessee farm. Indy has been working so hard to improve her speech and is learning how to walk. Today, Rory Feek shared the sweet image below of Indy building up her muscle strength with the help of a special piece of equipment and hugging a friend. Her joy is contagious!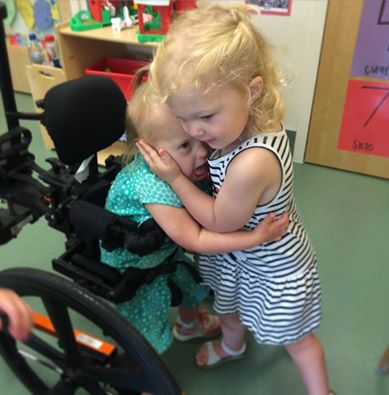 It seems like she will be walking unassisted in no time! Last week, Rory captured big sister
Heidi
helping Indy cruise around the yard. Though it was initially difficult for Rory to enroll his daughter in a school setting— Joey and Rory had planned to homeschool— he's enjoying watching her blossom thanks to the program.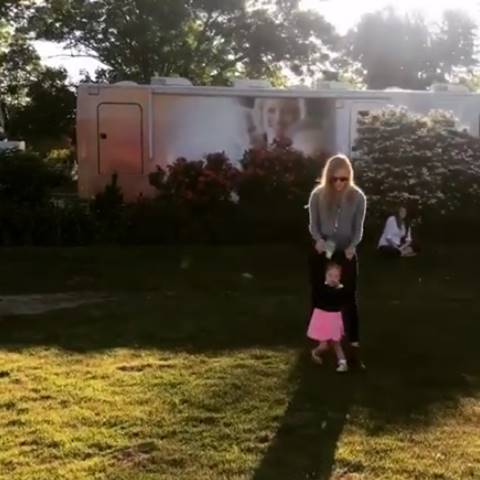 We love seeing Indy's determination and persistence! There's no doubt that Joey would be proud of the rapid progress her daughter is making, it was always her dream to see Indy gain independence. Go, Indy!