Rory Feek continues to work hard on capturing his full life story.
As touched upon in past This Life I Live blog posts, Rory Feek has his heart set on keeping up with a slew of projects while raising his 2-year-old daughter Indy alone after the passing of his wife Joey Feek in March.
Today, he took to his popular blog to break some huge news, "So yes, I am writing a book. And part of me is thrilled. And another part of me is embarrassed. Because of what it took for the opportunity to come around. Because the one person that made this possible, isn't here to share it with me," Rory divulged.
Here's a peek at the upcoming book's cover art below.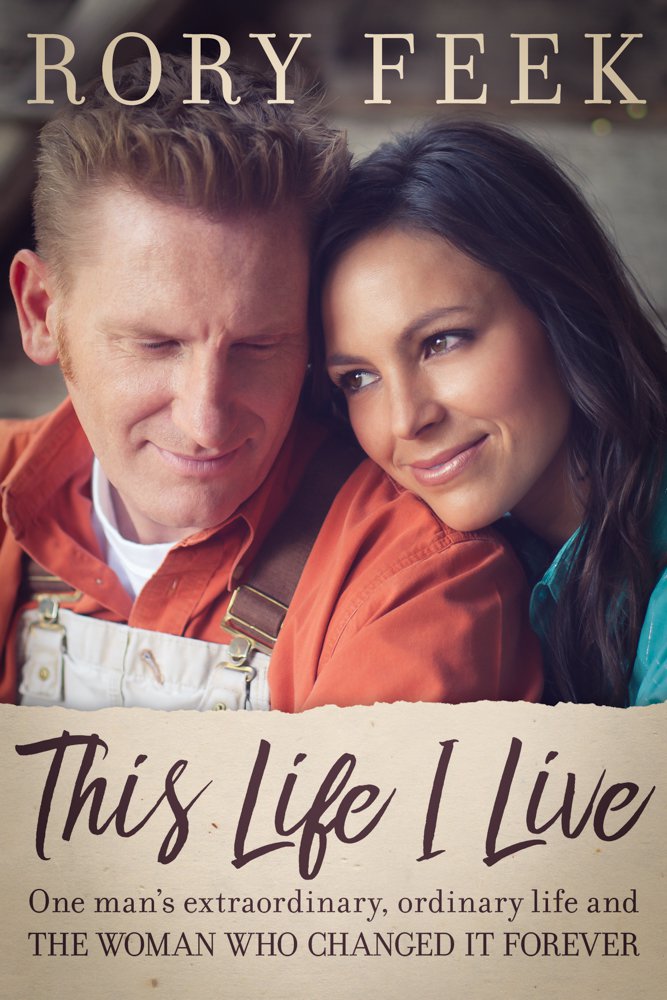 His project won't focus solely on Joey's cancer battle or the impact of her death, instead the book will encompass the full scope of Rory's roller coaster life. As he explains, "It is a book about a man so lost, it's a miracle that he was ever found.  About doing unforgivable things, and still being forgiven.  About the grace of God and the girl He used to change me and everyone around me forever."
According to Rory, the book is currently in the editing phase and is due out on Valentine's Day 2017. While wrapping up his book, he is also working on his film tribute "To Joey with Love," which will come out on September 20th in select theaters. We look forward to pouring over stories and lessons from Rory's 51 years of life. He continues to amaze and inspire us.
Share this exciting update with other Joey + Rory fans!