Rory Feek and his family got a special treat over the weekend--- a blanket of freshly fallen snow! Watch how Rory, Hopie, and Indy spent the day here.
In his latest This Life I Live entry, Rory Feek shared a look into how he, Indy, and Hopie spent a rare snowy day on their Tennessee farm.
"Indy stayed home from school today and so we had a nice morning making a big breakfast together and watching Signing Time. Our middle daughter Hopie joined us and by 10:30 we were outside looking for a sled to take the baby for a ride. We never found a sled, but we did find an old plastic swimming pool that worked just was well," Rory shared.
Enjoy the touching video Rory put together below!
Unfortunately, winter weather does have a downside. On Sunday, Rory posted the sweet picture of Indy playing with her doll while strapped in her carseat below and captioned it "…5 degrees. Water pipes frozen. Heading to aunt Marcy's house for breakfast and baths."
Glad the family found a nearby refuge to wait things out comfortably!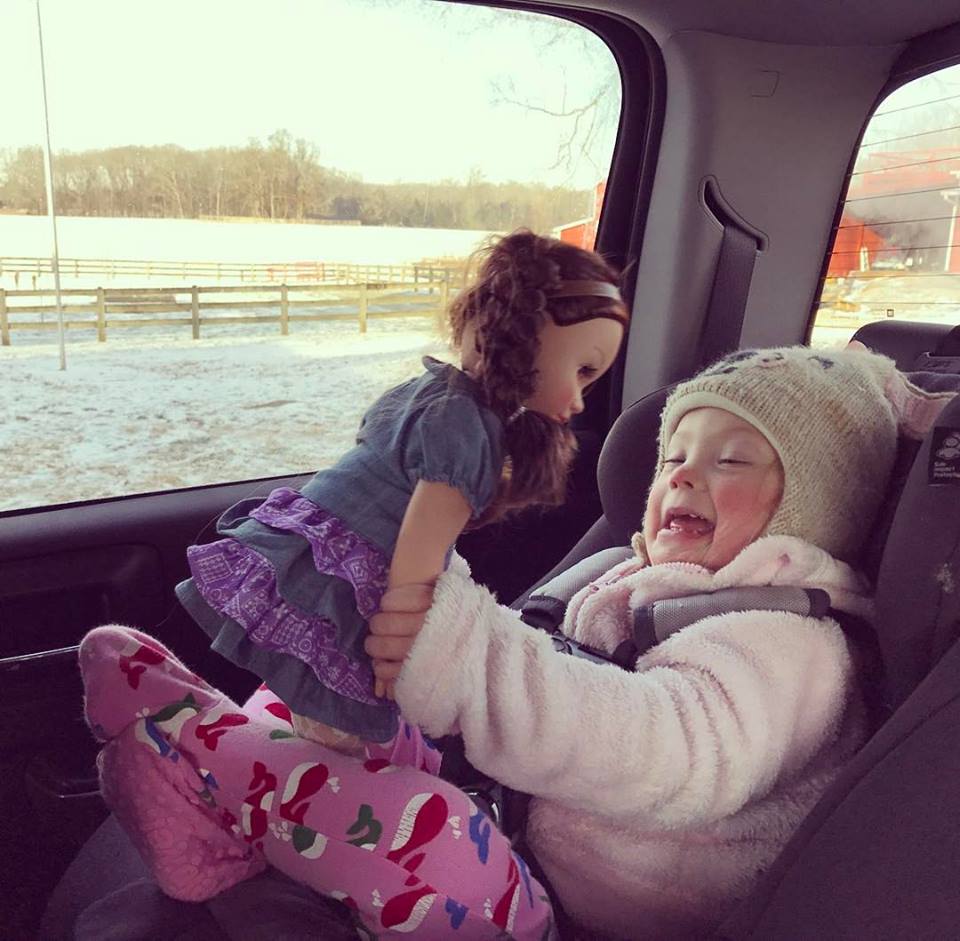 This heartwarming post is very reminiscent of Rory's November 2015 post
"Manna From Heaven,"
when an Indiana snowstorm brought a special burst of joy to Joey during an emotionally difficult day.
"It was snowing. Huge white flakes were falling from above.

And a small smile came across her face. Then a bigger one.

'I didn't think I'd get to see snow again'. And she looked at me, then raised her eyes up at sky and said 'if this is the last snow I ever see, thank you Jesus… thank you.'.

Like manna from Heaven. God sent us just what we needed… just when we needed it. He always does," Rory wrote.
Share this special Feek family moment with others inspired by this resilient family!