Louisville, Kentucky's RiverShine is preparing to release their album 'All About the Ride' this fall with Platinum-selling producer, singer-songwriter Mark Slaughter at the helm. 
From a city steeped in an already rich history of country music, bluegrass, folk, jazz, and more comes a brand new addition packing the roots of rock and country with the passion and dedication to the musical legacy of the place they call home. RiverShine recently began working with legendary singer/songwriter/producer Mark Slaughter on their brand new album All About the Ride.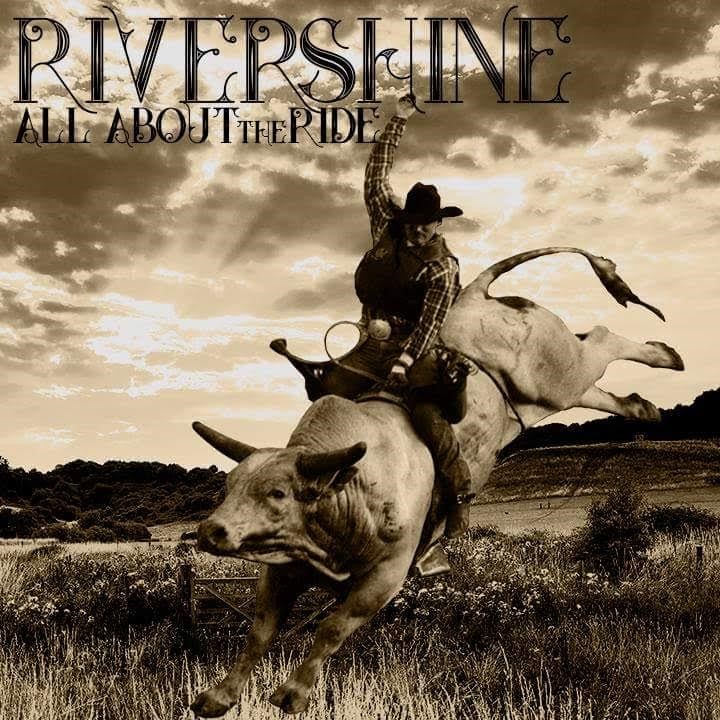 The band began as co-founder Dave Helbig, a guitar player, was looking for a few musically inclined friends to work on a new record with. Dave has been playing in and around Louisville for well over 10 years, opening for some of the biggest names in country music from
Eric Church
to
Jason Aldean
,
Craig Morgan
, and many more!
Seeking not only great musicians but all around good people, Dave came across talented young drummer Logan Giles who'd played in numerous groups in the area and traveled the country. Next in line was bass player Alex Roberts, originally based out of Phoenix AZ, who moved to Louisville to further his career as one of the top bassists in the industry having a ton of live shows and recording experience under his belt. Finally, rounding out the group was vocalist Ryan Scott Brenzel. Born and raised in Louisville KY, Brenzel graduated with a degree in Vocal Performance from Bellarmine University along with a degree in psychology, and has performed with the Ryan Scott Band and as part of the Derby City Sessions along with tons of shows in and around Louisville.
With the group ready, willing, and assembled, they recently hit the studio with the platinum selling Slaughter, who's sold millions of records and had four Top 30 Billboard charting hits, touring with bands and artists like Kiss, Ozzy Osbourne, Poison, and Damn Yankees.
With their debut release All About the Ride set to drop this autumn, the band continues to work diligently in the studio and will hit the road with further live dates in the near future. So keep an eye out for RiverShine and get ready for a new breed of rip-roaring country rock!
Share this band with other country music fans!