Reba McEntire has given fans a look into her upcoming 'Sing It Now: Songs of Faith & Hope' album with her new song "Oh, How I Love Jesus." Listen here!
Country music songbird Reba McEntire is set to release a two disc 21-song collection of gospel music called Sing It Now: Songs of Faith & Hope on February 3rd.
"'Sing It Now' was the perfect title for this album because the message and melody throughout the song connects the dots between the traditional hymns I grew up on and new music that has been uplifting for me in challenging times," said McEntire about her first-ever gospel album.
Enjoy a sample from her upcoming project titled "Oh, How I Love Jesus" below!
Sing It Now: Songs of Faith & Hope Track Listing
Disc 1
"Jesus Loves Me"
"Oh, How I Love Jesus"
"When The Roll Is Called Up Yonder"
"Oh Happy Day"
"Amazing Grace"
"I'll Fly Away"
"In The Garden/Wonderful Peace" (featuring The Isaacs)
"Swing Low Sweet Chariot/Swing Down Chariot"
"How Great Thou Art"
"Softly And Tenderly" (featuring Kelly Clarkson and Trisha Yearwood)
Disc 2
"Sing It Now"
"Angels Singin'"
"God And My Girlfriends"
"Hallelujah, Amen"
"There Is A God"
"I Got The Lord On My Side"
"Back To God"
"Angel On My Shoulder"
"From The Inside Out"
"Say A Prayer"
"Jesus Loves Me (Reprise)" (physical copies only)
Amazon Bonus Tracks
"I Need To Talk To You"
"Meanwhile Back At The Cross"
"Music conjures up great memories and goes hand and hand with us McEntires. Mama, (and sisters) Susie and Alice even came into the studio with me to record 'I'll Fly Away,' all of us gathered around an old hymnal straight from the Chockie church," expressed the songstress.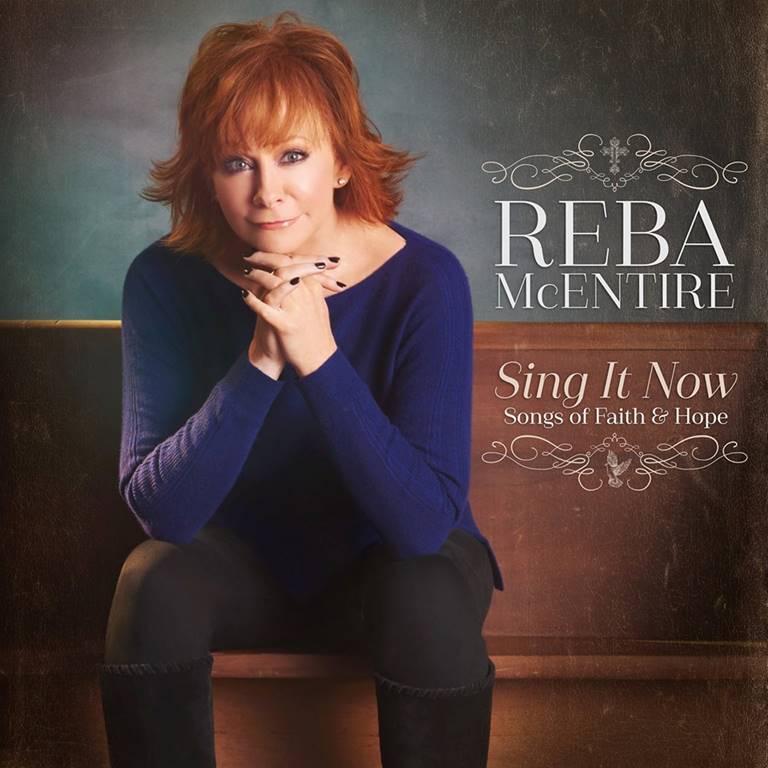 McEntire will make her headlining debut at Nashville's famous Ryman Auditorium on February 15th. The upcoming album is available for pre-order
here
.
Share this new track with other Reba fans!