Country music artist Randy Houser's wife, Tatiana Starzynski, became Mrs. Houser on May 4, 2016. Learn more about who she is here!
Despite an 18-year age gap, country singer Randy Houser married Australian Tatiana Starzynski on May 4, 2016.  The couple has since welcomed two sons into this world.  Huck was born June 9, 2019 and his younger brother Banks was born September 21. 2022.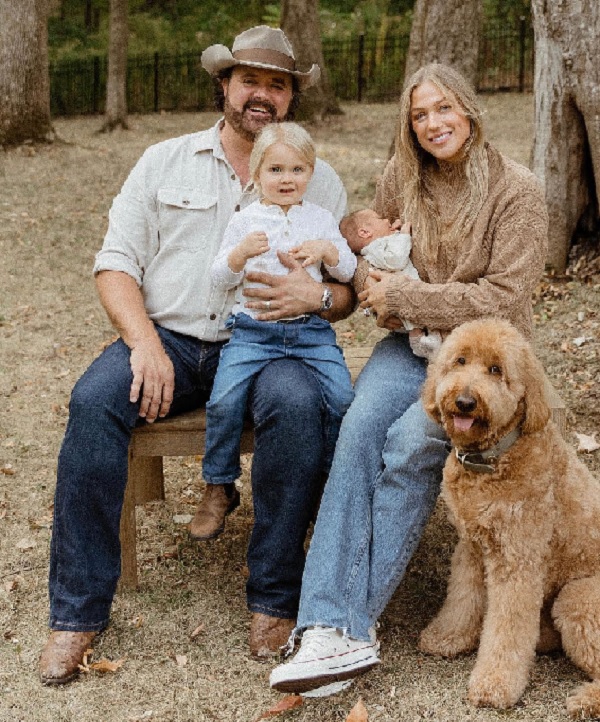 They were engaged for a year before the wedding took place in front of 120 family members and friends in Nashville. Rumor has it that after saying "I do," the couple walked back down the aisle together to Florida Georgia Line's song 
H.O.L.Y.
! Get to know more about Randy Houser's wife below!
Tatiana also wanted people to enjoy the ceremony without living through their phones, so the couple offered a "phone check." It works like a coat check, and it was important to them that their attendees were fully present during the special ceremony.
Houser and his wife seem to work together like a well-oiled machine. So how did they even meet?
Nashville songwriter Dallas Davidson is married to Tatiana's sister, so he actually introduced the two. For the first dance at their wedding, Houser wrote a secret, special song. It brought the family together and was a special moment for both of them.
Just a couple years before their engagement, Tatiana was still living in Australia and taking exams!  At the time, the young, 25-year-old expressed her disdain for the tests on social media, but looked to her horses to get her through!
Tatiana Starzynski is a sporty girl. One of her favorite hobbies is horse jumping. She rides them through obstacle courses, jumping over bars. It is a competitive sport. She enjoys going for runs and playing golf with her hubby, too. They have matching camouflage club covers and golf bags! Tatiana is always down for an adventurous activity outdoors.
Tatiana also has a soft spot for dogs. Hawk is a goldendoodle that the couple has had since they were engaged! The pup was even a ring-bearer at the wedding.
Houser and his wife recently welcomed a baby boy, Huckleberry, in June. This was their first child together, but Houser also has a 7-year-old son, West, from his previous marriage. West has graciously accepted Tatiana as his stepmom and she makes a great mother.
Check out this good-looking fam all together!
Randy Houser got lucky with his beautiful, athletic wife, Tatiana. Congrats to the country couple on the new baby and more years of success in the future!
Share this look at Randy Houser's wife with other fans!