Old Dominion, will release their debut album, Meat and Candy, on November 6th.
Songwriter super-group Old Dominion is getting ready to release their first album together titled Meat and Candy. The highly anticipated album features the group's Top 15 and still rising hit song "Break Up With Him," the first song that the band of hit-songwriters wrote together collectively as a group.
"This is a HUGE moment for us! We are releasing our debut, major label full length album!" the band exclaims.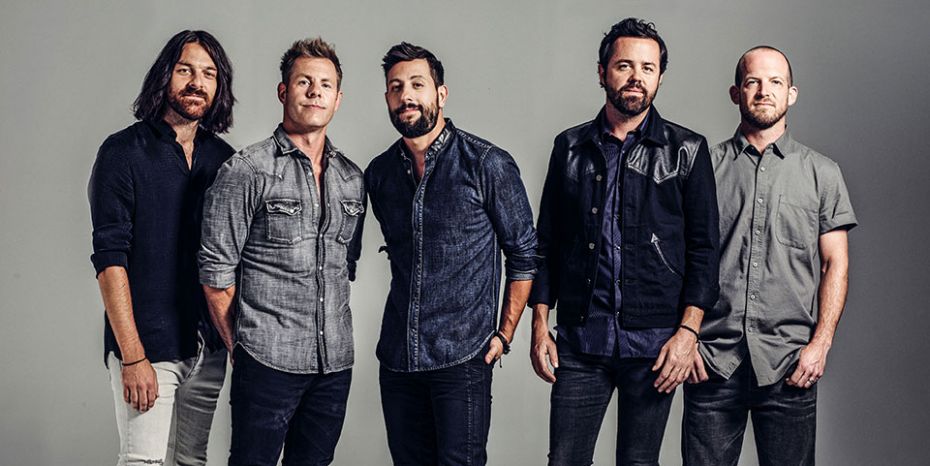 "When we were kids sitting in our rooms with our guitars and Rolling Stone magazines, this is THE moment we were imagining for ourselves. As musicians and songwriters, we are very proud of every song on the album. We are looking to turn some heads and make some big noise here. We're stepping out there on stage with the big boys and girls and our hope is that this album will prove we deserve to be there."
The five songwriters that make-up Old Dominion include lead singer Matthew Ramsey, multi-instrumentalist Trevor Rosen, drummer Whit Sellers, bassist Geoff Sprung and lead guitarist Brad Tursi. Combined, members of Old Dominion have written hits for artists including Dierks Bentley, Kenny Chesney, Keith Urban, and Blake Shelton.
2015 has been a HUGE year for the group, performing over 100 shows and opening up for Kenny Chesney this summer on the Big Revival Tour.
Adding to the excitement leading up to the release of Meat and Candy, the band members have launched "Meet Old Dominion," a weekly online series to post every Wednesday throughout the month of September.
Watch the latest one below with Brad Tursi!