The Nitty Gritty Dirt Band has been together for over 50 years. Check out their greatest hits album track listing and tour dates here!
On Friday, February 24th, iconic music group the Nitty Gritty Dirt Band is set to release a 21-track greatest hits album titled Fishin' in the Dark. The collection includes the band's biggest hits over the last fifty years on both country and pop radio ("Mr. Bojangles," "Dance Little Jean," "Fishin' in the Dark," and more), along with many fan-favorites ("Cadillac Ranch" and "Ripplin' Waters").
Enjoy this vintage performance of the hit song "Fishin' in the Dark" below!
A note from the band on the back cover of the CD reads, "This collection represents some of our proudest musical moments over the past 5 decades… Hope you've enjoyed the ride nearly as much as we have… And to our fans… You "Dirt Heads" out there… Thanks for making it all possible!"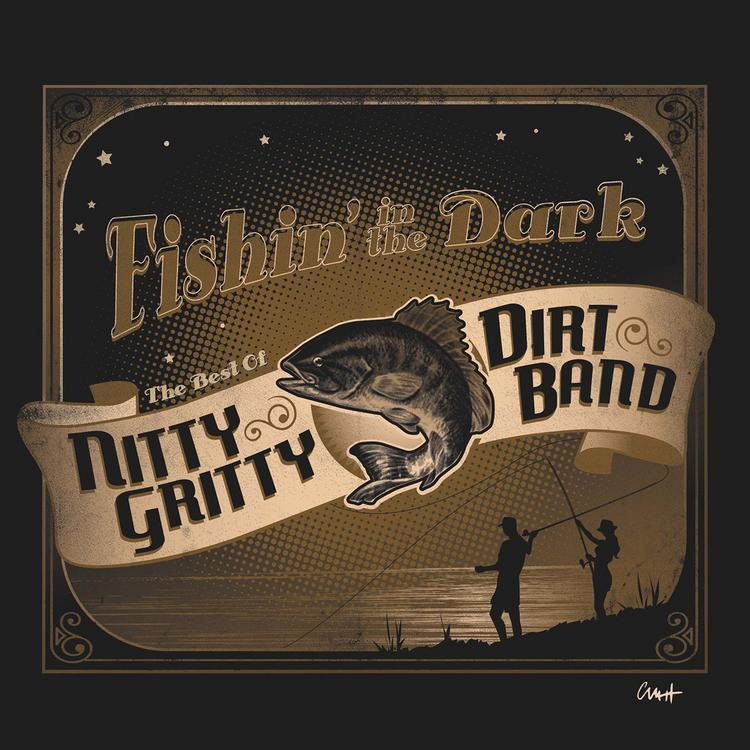 Fishin' in the Dark Track Listing
1. Mr. Bojangles
2. Ripplin' Waters
3. An American Dream
4. Make A Little Magic
5. Fire In The Sky
6. Dance Little Jean
7. Long Hard Road (The Sharecropper's Dream)
8. High Horse
9. Modern Day Romance
10. Partners, Brothers And Friends
11. Stand A Little Rain
12. Cadillac Ranch
13. I've Been Lookin'
14. Oh What A Love
15. Workin' Man (Nowhere To Go)
16. I Love Only You
1 7. Fishin' In The Dark
18. Baby's Got A Hold On Me
19. Face On The Cutting Room Floor
20. Down That Road Tonight
21. Home Again In My Heart
2017 Tour Schedule
Mar 03
Smokey Mountain Arts Center
Franklin, NCMar 04
The Roanoke Rapids Theater
Roanoke Rapids, NC
Mar 10
Meyer Theatre
Green Bay, WI
Mar 11
Effingham Performance Center
Effingham, IL
Mar 12
Finkelman Auditorium
Middletown, OH
Mar 25
Sunrise Theatre
Fort Pierce, FL
Mar 26
Capitol Theatre
Clearwater, FL
Mar 27
Van Wezel Performing Arts Hall
Sarasota, FL
Mar 28
Parker Playhouse
Fort Lauderdale, FL
Mar 30
Ponte Vedra Concert Hall
Ponte Vedra Beach, FL
Mar 31
Atlanta Symphony Hall
Atlanta, GA
The Fishin' in the Dark collection is available here. Be sure to share this with others who enjoy this legendary band!