As usual, Keith Urban walked the red carpet in support of his wife Nicole Kidman and her role in the powerful film "Lion." Enjoy Nicole and Keith's interview here!
During last night's SAG Awards red carpet interview, "Lion" star Nicole Kidman opened up to E! News personality Giuliana Rancic about the emotionally-charged film and her family's response to the project's message. Hear what she had to say about Keith's reaction below!
"I knew we were onto a good thing when my sister and my husband saw the film and both came out weeping and wanting to hug me," the award-winning actress told Guiliana as Keith stood by her side.
Both Kidman and Urban looked picture perfect in his-and-hers Gucci ensembles. The parrot details on Nicole's embellished gown are absolutely captivating and Urban reminds us that he can look cool in anything.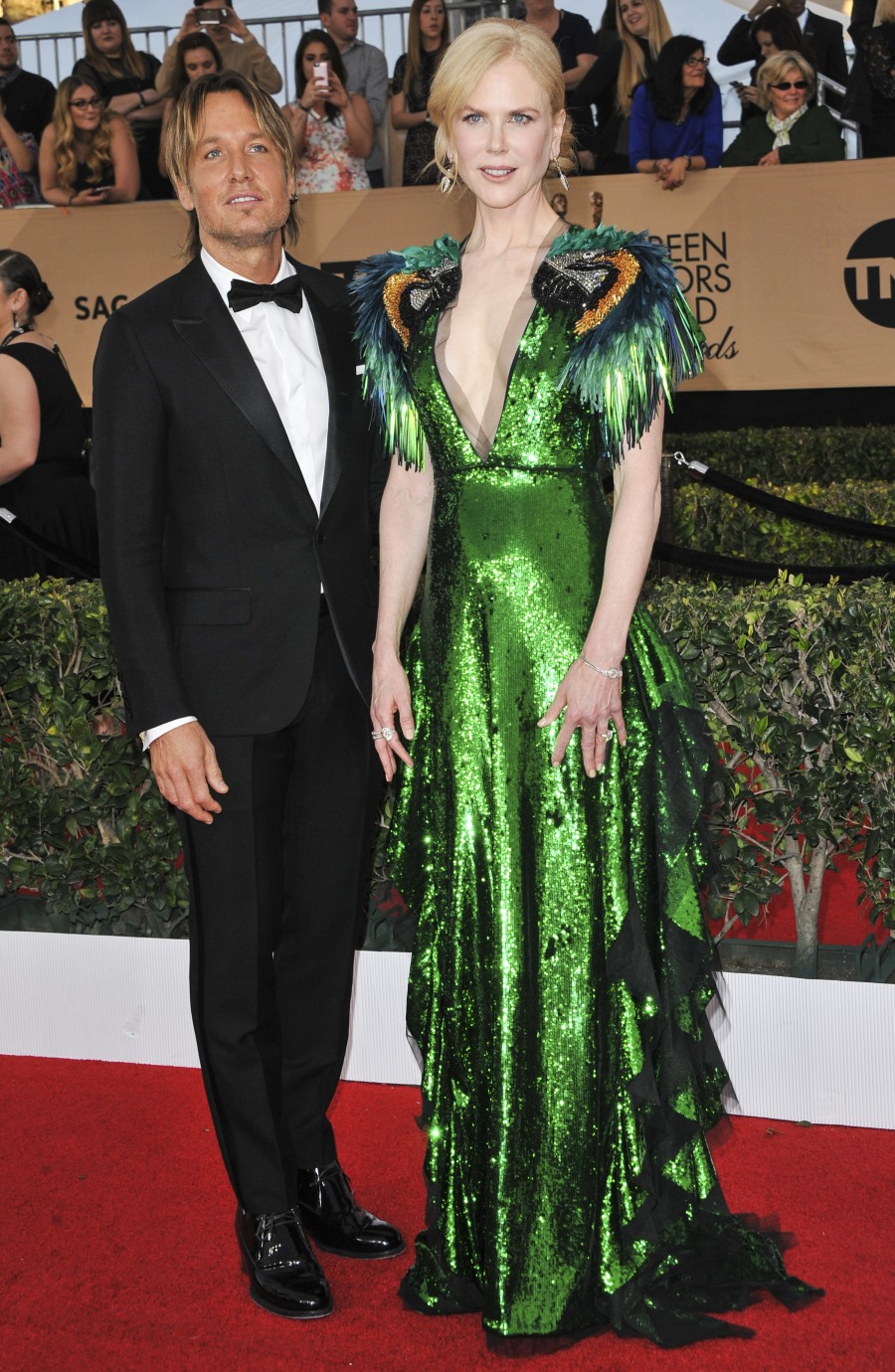 Fans can next catch
Keith Urban
performing with
Carrie Underwood
during the 2017 Grammy Awards, which will air on February 12th at 8PM ET via CBS. Hopefully Nicole will be rocking the red carpet alongside her country star husband!
We also love when this couple is goofy and produced their very own carpool version of "The Fighter":
Share this with other fans of this lovely couple!